Sandy George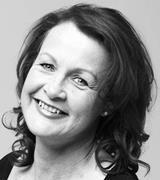 Sandy George covers Australia for Screen.
Contact Info
Sandy George
Reporter (Australia)
Oscar-winner, who worked with Peter Jackson on the Lord of the Rings and Hobbit trilogies, most recently collaborated with Russell Crowe on The Water Diviner.

Three features in advanced development at new all female company.

Australia's biggest ever delegation to the Beijing Film Festival includes producer Alan Lindsay, who is seeking Chinese partners for the animated family film Piccolo The Dolphin Prince, written and directed by Greg Mclean, whose gory breakout film was Wolf Creek.