Sandy George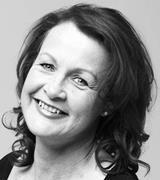 Sandy George covers Australia for Screen.
Contact Info
Sandy George
Correspondent (Australia)
Miguel Gomes' three-volume epic wins eight on the closing night of the Sydney Film Festival.

James Cameron's substantial use of New Zealand for Avatar and intention to settle there permanently speaks volumes for the territory's film-making capability and the allure of its lifestyle.

The territory's laidback lifestyle and advanced film infrastructure are big attractions for film-makers and talent spending six months or more Down Under.