Sarah Cooper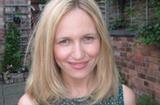 Contact Info
Sarah Cooper
Contributing Editor
Money Monster director also says she looks forward to taking on a different type of movie next.

British writer-director describes her US-set drama as "the most me I've ever been"; Arnold also reveals challenges on previous film Wuthering Heights.

Star Wars: The Force Awakens director dropped hints about the character played by Daisy Ridley during a Tribeca talk with actor-comedian Chris Rock; both men revealed the actors they would most like to work with.