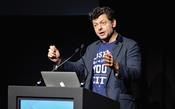 Performance capture pioneer Andy Serkis has revealed he plans to shoot his directorial debut, an adaptation of George Orwell's Animal Farm, in the second half of 2014.
Browse Screen International's daily magazines from the Dubai International Film Festival here.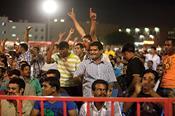 Paris-based sales company Wide House has picked up international rights to Mahmoud Kaabour's Champ Of The Camp, a musical documentary capturing life in the UAE's labour camps, which premieres at DIFF tomorrow (Dec 7).
Explore Africa-Middle East