Vladan Petkovic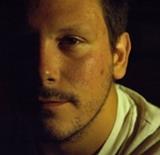 Vladan Petkovic covers Serbia and the former Yugoslav states for Screen.
Contact Info
Vladan Petkovic
Correspondent (Serbia, former Yugoslav states)
Director on shooting debut feature and why the Georgian film industry is improving.

Screen speaks to up-and-coming producers from Serbia, Greece, Georgia, Turkey and Bulgaria.

Eastern European productions are struggling in Germany due to a crowded marketplace.