World premiere of US spy thriller to open independent film festival.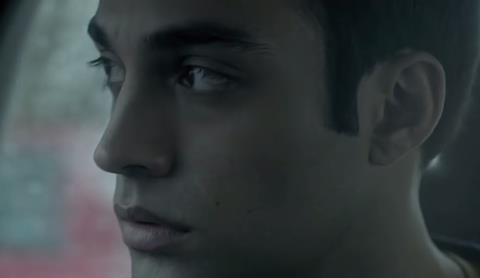 Raindance Film Festival (Sept 23 - Oct 4) has unveiled the programme for its 23rd edition, with 90 features and nearly 200 short from 48 countries set to screen at London's Vue Piccadilly.
The festival will open with the world premiere of US spy thriller, Newcomer, starring Screen Star of Tomorrow James Floyd (My Brother The Devil) and Anthony LaPaglia, directed by Kai Barry.
Raindance's international programme this year includes the world premiere of Rickie Lee Jones: The Other Side of Desire, a portrait of the poet-musician and rock star; the UK premiere of Mexican film Alice in Marialand, starring new Bond girl Stephanie Sigman; and new titles from upcoming British filmmaking talent.
Films dealing with the digital age feature prominently throughout the programme, with highlights including Alex Winter's Deep Web, narrated by Keanu Reeves; Digital Dissisents, a documentary looking at the "warriors of the digital age" featuring Julian Assange and Edward Snowden; and Social Suicide, a look at the lengths teenagers go to for internet notoriety.
Raindance Symphony Orchestra returns this year, with a series of music documentaries including The Poet of Havana, which highlights the cultural, political and social significance of musician Carlos Varela, and Voice of the Eagle: The Enigma of Robbie Basho, which looks at the extraordinary life of the US guitarist and singer.
The festival will culminate in the annual Raindance Awards Ceremony on Oct 2 with a jury made up of industry figures including IMDb founder and CEO Col Needham, actress Sheridan Smith and actor Martin Freeman.
The industry section of the festival, Raindance Forum, will include the first Co-Production Forum: Focus on Mexico and a masterclass with screenwriter Guillermo Arriaga, writer of Alejandro González Iñárritu's Amores Perros, 21 Grams and Babel.