CHINA BOX OFFICE: Guardians Of The Galaxy finally knocked local mega-hit Breakup Buddies off the top spot at the China box office last week, grossing $37.97m over seven days (October 13-19).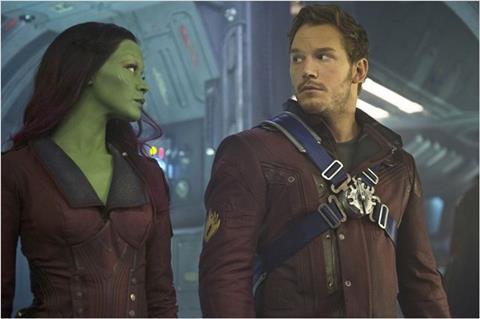 The Marvel Studios/Disney production pulled in more than 6 million admissions over the week and has grossed a cumulative $69.04m in its first 10 days.
But Ning Hao's road trip comedy Breakup Buddies still managed a further $19.96m in its third week and has crossed the RMB1bn barrier with a cumulative gross of $172.16m.
Peter Ho-sun Chan's Dearest came in third over the week with $4.83m for a cumulative gross of $52.67m.
Ice Age: The Meltdown came in fourth with $4.32m over its opening seven days.
Taiwanese action thriller Black & White: The Dawn Of Justice came in fifth with a weekly take of $1.53m for a cume of $32.09m.
Three other openers made it into the top ten: Taiwanese romantic drama Cafe.Waiting.Love took $1.14m over three days for seventh position; Double Exposure took $540,000 for ninth position; and The Blue Bone came in tenth with $410,000.