Pandelis Voulgaris' Little England has been submitted by Greece for the Academy Awards.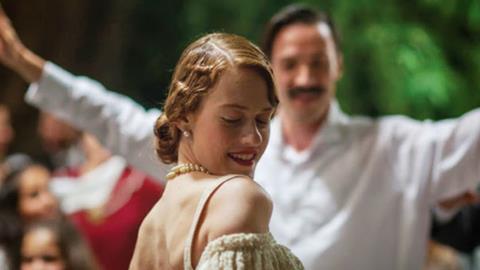 The film, known in Greece as Mikra Anglia, has been submitted for the Best Foreign-Language Film category at the 87th Academy Awards.
The Greek period drama has already scooped several prizes including a hat-trick at the Shanghai International Film Festival, where it won best film, best director and best actress for Penelope Tsilika; as well as six trophies at the Hellenic Film Academy Awards including best picture.
Set on the island of Andros in the 1930s and 1940s, the film is based on the bestselling novel by Voulgaris' wife, Ioanna Karistiani. It centres how a community copes while the men of the island spend long periods on ships around the world.
Entirely shot on location, the film stars newcomers Penelope Tsilika and Sofia Kokkali as two sisters in love with the same man, a young merchant marine captain.
It performed well at the Greek box office, where it was released on Dec 5 by Feelgood Entertainment and recorded more than 360,000 admissions - putting it ahead of Gravity (218,000) and just behind The Hobbit: The Desolation of Smaug (390,000).
The €2m production was entirely funded by Mikra Agglia S.A. with Katerina Helioti as producer and Yiannis Iakovidis (Black Orange Productions) as associate producer. Backing came from the municipality of Andros, OTE-TV, OPAP and the National Bank of Greece.
Mikra Agglia S.A. is handling world sales
On Jan 15 2015, the Academy of Motion Picture Arts and Sciences (AMPAS) will announce which five films have been nominated from all of the international entries to go forward in the final line-up to compete for the Oscar for Best Foreign Language Film.
The Academy Awards will take place on Feb 22 2015 in the Dolby Theatre, Hollywood.