Fox International's Date Night adds a UK number one to its overseas run, while local production It's A Wonderful Afterlife debuts in top 10.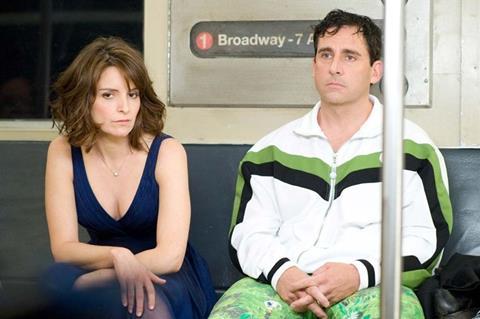 Steve Carell and Tina Fey comedy Date Night earned Fox International another number film in the UK market for 2010, after the film opened in first place for the April 23-25 weekend, grossing $2m (£1.3m) from 400 screens, a screen average of $4,900. The mistaken identity romp replaced Paramount Pictures International's romantic drama Dear John at the top, which dropped to fourth place after takings fell by 59% to $1.3m (£812,000).
Two local productions debuted in the top 20, with Gurinder Chadha's comic horror It's A Wonderful Afterlife placing seventh (on $718,000 from 294 screens) and Neil Marshall's historical action drama Centurion placing 13th (with $177,000 from 102 screens).
E1 Films UK's release on Derrick Borte's US drama The Joneses debuted just inside of the top 10, after generating $382,000 (£247,000) from 217 screens.
Big budget Spanish production Agora and Todd Solondz's Life During Wartime both opened outside of the top 20, taking $49,000 from 103 screens and $24,000 from 18 screens, respectively.