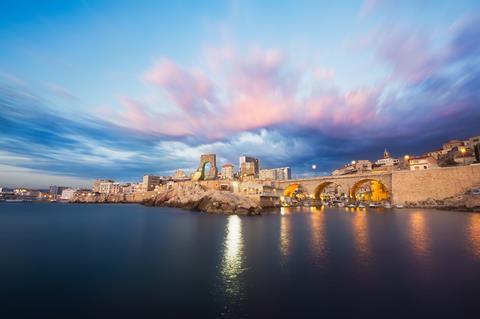 The City of Marseille and Screen International are hosting a 'Gateway to Marseille Provence', an evening to celebrate the city as a destination for the creative industries at the Everyman Kings Cross on Tuesday, December 4.
Bringing together professionals from the worlds of film, media, design, and fashion, the networking event will illustrate the opportunities the region has to offer in terms of creative partnerships, funding and services for professionals aiming to grow their activities between London and the South of France.
Europe's second-largest port and France's second-largest metropolis, Marseille is a bustling, energetic crossroads of people and cultures. "Marseille is at once a French city, a European city, a Mediterranean city and an African city", says Didier Parakian, deputy mayor of Marseille, who will lead the delegation in London.
Marseille is also France's second-biggest filming location after Paris: the city welcomed 513 shoots in 2017 including multiple international productions. The successful Taxi film franchise, Netflix's Marseille and Chinese TV series Dream Boat and Family On The Go are all recent productions that have shot in and around the city.
A unique and diverse filming location with cutting-edge facilities that can be as much as 50% cheaper than Paris or other European capitals, Marseille Provence has ambitious plans to become a powerful hub for films and other creative industries. Incoming productions can also access France's 30% tax rebate for international film and television projects.
Guest at the December 4 event can network with executives from across the creative industries in the south of France and London over a Provencal buffet.
Confirmed to attend from Marseille Provence are: Mathieu Rozières, André Zollinger, Mathieu Rey, Marc Rius, Alexandre Cornu, John Bernard, Jean-Michel Albert, Olivier Marchetti, Xavier Roy.