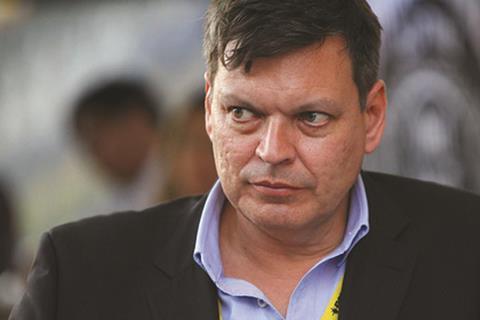 Ben Gibson and Berlin's German Film and Television Academy (DFFB) have agreed to part ways with immediate effect.
The decision was taken by the film school's board of trustees at a sitting last Friday following an incident during the Berlinale.
Christian Gaebler, head of the Berlin Senate's Chancellery and chairman of the board of trustees, confirmed the employment contract with Gibson had been "terminated by mutual agreement".
Gibson had served as the DFFB's director since February 2016.
An official statement by the film school on Monday afternoon (March 9) said Sandra Braun, the film school's head of business affairs, will take over the responsibility of the director's duties until further notice.
The board of trustees is now working on the next steps to appoint a new director. The board is comprised of veteran producers Eberhard Junkersdorf (Bioskop Film) and Regina Ziegler (Ziegler Film), regional film fund Medienboard Berlin-Brandenburg's CEO Kirsten Niehuus, Iris Brockmann of the Berlin Senate Department for Finance, Claudia Tronnier, head of ZDF's Das kleine Fernsehspiel unit, Martina Zöllner, head of documentary and fiction at the local public broadcaster RBB, and Berlin/Hamburg-based producer Fabian Gasmia (Detailfilm),
Gibson began his five-year contract as the DFFB's director in February 2016. He joined from the Australian Film Television & Radio School, where he had worked as director, degree programmes, since 2014. He was previously head of the London Film School from 2001 to 2014. Prior to that, Gibson worked as an independent distributor and producer in the UK and was head of production at the BFI from 1988 to 1998.
This story was updated on March 11. Since publication of this article, Ben Gibson has issued a statement recounting his version of events. We have reported Mr Gibson's statement here.