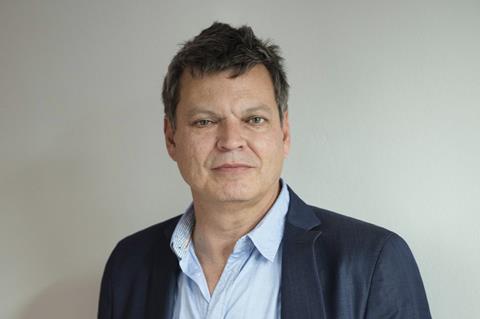 Film school director Ben Gibson has released a statement addressing his departure from Berlin's German Film and Television Academy (DFFB).
The account – which he released on March 10 – relates his version of events surrounding an incident that took place on February 21 during the Berlinale and has resulted in what he has described as his "separation" from the DFFB, "amicably by mutual agreement".
Gibson states that both he and the school had agreed not to make any comment about the incident before a meeting with the college's Board of Trustees which took place on March 6.
Following that meeting which led to the early termination of Gibson's contract with the college, he said he was releasing a statement to correct misreporting of the issue by media outlets including Screen International.
He says in his statement: "This story is complex and yes, I made a mistake. But when people learn the context and understand the true story there will be some room for sympathy about what happened."
His statement goes on to say: "On February 21st Gibson was verbally assaulted for fifteen minutes on the terrace of the school's café by an individual known to Berlin police…"
Gibson said the woman was not a student at DFFB as previously reported by some media, including Screen International.
Gibson's statement continued: "She was not known to Gibson beforehand. Following the confrontation, Gibson reported the incident to Berlin Police as an assault, doing so in part because his assailant was said to be "in a bad state" and "needing professional help"."
Gibson's account states that the woman walked out onto the empty terrace, where Gibson was welcoming three UK-based academics to the Akademie, and after asking for a cigarette "began a tirade of personal abuse, much of it seemingly inspired by current controversies about change at DFFB, discussions which have led factions amongst students and part-time teachers to oppose the renewal of Gibson's contract after 2020."
Gibson says that after a series of offensive comments directed at him by the woman, two of the academics asked technicians if there was any security present at the venue but were told there was not. He says he and others were concerned about safety for themselves and the woman as the incident took place on the 9th floor of the venue on an outdoor terrace.
He goes on to say that the woman was demanding he "show us your ass" and that in a bid to defuse the situation, Gibson "instinctively felt I needed to provide a shock that could shift the mood and so calm down the attack. In that second, I decided to briefly do just what she had asked me, and "showed her my ass" for just a few moments."
"For what it's worth, this did have the effect of defusing the attack, and the assailant quickly left the terrace."
The statement adds that: "All of these key points are corroborated by the written evidence of the witnesses, sought out by the DFFB management in the days following the incident."
Gibson's statement goes on to explain that he "immediately apologized, specifically for allowing himself to be provoked, and engaging with his attacker. Frustrated by the "seemingly endless 15-minute rant", he had eventually answered her, "saying that she didn't know me, and couldn't judge me, and so on". He says that the moment of doing what he did, even if it had worked as he had intuited, seemed afterwards like "a stupid over-reaction, of course" and that his regrets in his letter to the DFFB were directed at those who could so easily misinterpret the event, and "might think that exposing my flesh might have been an original idea of mine, unrelated to provocation or to an atmosphere of fear"."
"Gibson agreed to a friendly parting with the DFFB at the March 6th Board meeting, and is now pursuing other projects."
"It was well known that my contract was to end in less than a year, and there were many other issues, none of which I am free to discuss openly," the statement continued. "But it needs recording that this was not a summary firing, and that no formal complaint has been made. Nor have my employers reported any actions of mine to the police."