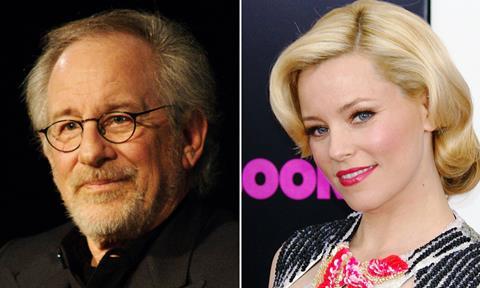 Elizabeth Banks has apologised after she claimed in an awards speech that Steven Spielberg had never directed a film with a female lead.
While collecting the excellence in directing prize at the Woman in Film Crystal + Lucy Awards, Banks said: "I went to Indiana Jones and Jaws and every movie Steven Spielberg ever made… he's never made a movie with a female lead. Sorry, Steven. I don't mean to call your ass out, but it's true."
Banks was criticised for the comments on social media, with many pointing out that several Spielberg films, including The Sugarland Express, The Colour Purple and The BFG, had actresses in lead roles.
Later Banks posted an apology on Twitter. She wrote:
"I messed up. When referring to Steven Spielberg at the Woman in Film awards, I framed my comments inaccurately. I want to be clear from the start that I take full responsibility for what I said and I'm sorry. When I made the comments, I was thinking of recent films Steven directed, it was not my intention to dismiss the import of the iconic #TheColorPurple."
She went on: "I made things worse by giving the impression that I was dismissing Shari Belafonte when she attempted to correct me. I spoke with Shari backstage and she was kind enough to forgive me.
"Those who have the privilege and honour of directing and producing films should be held to account for our mistakes, whether it's about diversity or inaccurate statements. I'm very sorry."
Spielberg's next film newspaper drama The Papers, starring Meryl Streep and Tom Hanks. Banks will next be behind the camera for the Charlie's Angels reboot.