EXCLUSIVE: Renowned 72-year-old neurologist Howard L. Weiner makes his feature directorial debut.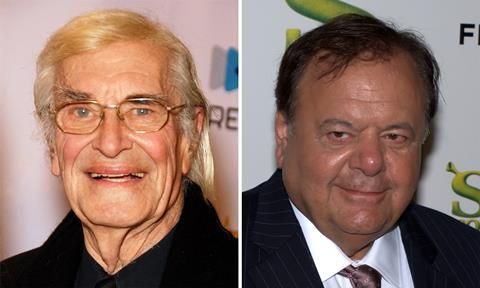 Premiere Entertainment Group has bolstered its sales slate by taking international rights to Tribeca dramedy The Last Poker Game starring Martin Landau and Paul Sorvino.
The film follows a doctor who gets into hot water after befriending a womanising gambler at his wife's nursing home.
Maria Dizzia also stars in the film that premiered at the New York Film Festival last month.
Renowned 72-year-old neurologist Howard L. Weiner made his feature directorial debut on The Last Poker Game from his own screenplay. He also produced.
Premiere president and CEO Elias Axume and Rincon negotiated the deal with Preferred Content's Kevin Iwashina and Zac Bright on behalf of the producers.
Peter Pastorelli, Eddie Rubin, and Marshall Johnson of Long Road Film also produced, and Tamar Sela and Walter Klenhard served as executive producers.
"This is a charming, touching, and raunchy dramedy that is full of unexpected surprises," said Carlos Rincon, Premiere's vice-president of development and acquisitions.
"We instantly fell in love with the film and were amazed to discover that it is written and directed by a 72-year old neurology professor from Harvard."
Premiere's Cannes slate includes thriller Abduction starring Milo Ventimiglia, action title Incoming with Scott Adkins, sci-fi thriller Encounter with Peter Stormare, and Run The Tide starring Taylor Lautner.