Dir: Guillame Canet. France. 2013, 144mins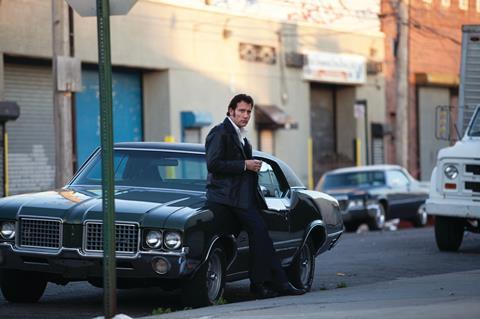 There's '70s design porn and there's Blood Ties, director Guillame Canet's ambitious foray into hard-boiled Brooklyn crime drama which boasts impeccable costume and production design credits.
When Blood Ties lifts, such as during a bank heist sequence on the streets, it positively soars.
At 144 minutes, however, Blood Ties is too sprawling, its fractured narrative cut far too many ways for the film to succeed. A [longer] remake of Les Liens Du Sang written by Canet with Queens' finest James Gray, it's an extravagant, bumpy ride - Heat meets Mesrine via Cain and Abel - which hits more than its fair share of potholes on the way.
Overweight cops sweat through polyester and cheap wool, oozing authenticity over the beaten-up locations of Canet's English-language debut, while the film is anchored by a typically understated performance from Billy Crudup and a more extravagant turn from Clive Owen as good cop brother/bad criminal brother.
For all its flaws, however, there's something oddly compelling about the scale of Canet's (Tell No One) vision. The impeccable technical credits, the leached lensing of Christophe Offenstein, a supporting cast that includes James Caan as the patriarch, Marion Cotillard as a druggie hooker, and the brooding Mathias Schoenaerts as a hulking thug: that's a film with appeal for the Denis Lehane crowd. (Mila Kunis and Zoe Saldana provide further support in girlfriend roles).
James Gray himself is another benchmark – his own Little Odessa worked over very similar ground back in 1994 (not that good/bad brother films are thin on the ground]. Chris (Owen), just released from a 12-year-stint in prison for murder, is a troublesome character, his snarling second-half completely at odds with his earlier attempts to go straight. His younger brother Frank (Crudup) is a respected cop who no longer wants any dealings with his sibling but is persuaded against his better judgment into taking him in and fixing him up with a job.
According to the film's synopsis, Chris is 50 (although Owen has the boot-black hair of a 20-year-old), and clearly too old to change, embarking on contract jobs to set himself up in a new life and compromising his brother's integrity. He has two children he couldn't be less interested in from a relationship with hooker Monica (Cotillard) and embarks on an affair with the much younger Natalie (Mila Kunis).
Frank, meanwhile, can't keep away from ex-girlfriend Vanessa (Saldana), putting her scary boyfriend Scarfo (Schoenaerts) behind bars on a spurious charge so he can rekindle his relationship with her. And at home, there's a dying father Leon (Caan), cared for by sister Marie (Taylor).
If that all sounds plot-heavy, it is. Canet the director hasn't been able to shave Canet the writer's work, and Canet the husband of Cotillard couldn't pare back her role either, even though Monica adds little past colour to the piece. She, like most of the secondary characters in Blood Ties, weaves around Brooklyn, arbitrarily zipping in and out of the plot as the film tries out several tones for size. Performances are strong across the board, though, with Owen taking a while to hit the right pitch, and Crudup lending it quiet authority.
When Blood Ties lifts, such as during a bank heist sequence on the streets, it positively soars. Most of the time it paces around, however, threatening to come together but leaving the viewer to attempt to connect the multiple narrative dots (if they even do connect). The '70s redolent soundtrack ranges from the unexpected to the cliché. And in a film where the costumes are universally delightful, a pink suit worn by Chris for his wedding positively steals the show.
Production companies: Les Productions du Tresor
International sales: Wild Bunch, www.wildbunch.biz
Producer: Alain Attal
Screenplay: Guillame Canet, James Gray
Cinematography: Christophe Offenstein
Editor: Herve de Luze
Production designer: Ford Wheeler
Main cast: Clive Owen, Billy Crudup, Marion Cotillard, Mila Kunis, Zoe Saldana, Mathias Schoenaerts, James Caan, Domenick Lombardozzi