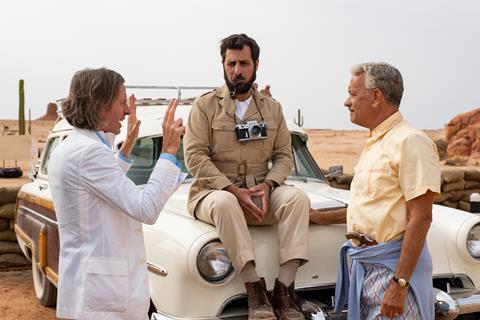 International movies and HETV productions coming to the UK can generally find everything they need right here: a strong, transparent tax relief, excellent crews, state of the art studio facilities, top level VFX houses, a huge array of locations. They can also now secure extra guidance if they want to produce part of their projects in mainland Europe.
Over the last three years, the British Film Commission has been signing memorandums of understanding (MOU) with countries including Spain, Italy, Austria and Norway that are making it even easier for big productions to move between the UK and the EU/EEA.
"We have the humility and experience to understand that we become exponentially more attractive when we partner with Europe," notes Samantha Perahia, head of production UK, British Film Commission. "The kind of projects that we attract tend to be large and the stories are global stories. So, if you can base your project in the UK and use it as a jumping off point to visit other parts of Europe it is beneficial both to those partners and also to the UK."
Spain is one country which has hosted many projects that have also undertaken parts of their production in the UK. Recent examples include Marvel's 2021 superhero movie Eternals and Netflix's The Crown, which utilised locations and studios in the UK and Spain. Other films, including Wes Anderson's latest feature Asteroid City (in competition at the 2023 Cannes Festival), Guy Ritchie's action thriller The Covenant and Amazon's series The English shot in Spain and used the UK for its post-production needs.
Similarly, Universal's new blockbuster Fast X utilised locations across Italy, Norway and the UK.
These countries all have their own fiscal incentives which can be combined with those in the UK. They also have Film Commissions and local fixers who will make sure it is straightforward for even the biggest productions to set up shop.
Austria, with whom the UK signed an MOU last February, has hosted Bond movies (Quantum of Solace, Spectre), Netflix's The Witcher and Paramount's Mission Impossible - Rogue Nation.
"[The Austrian Film Commission] were really proactive in reaching out when they were developing their own tax reliefs to ensure that they were in step with the UK," Perahia notes. "They saw the benefits of working with the UK to mutually attract international production."
The MOUs were originally put in place to deal with the double whammy of Brexit and the pandemic. In 2020 and 2021, moving people, goods and services from the UK to the EU had become, as Perahia puts it, "extremely challenging. The way we really started working together was troubleshooting for productions during Covid that wanted to work between the UK and other jurisdictions in Europe."
After the pandemic, the relationships endured —-and the BFC made sure that "there were mutually workable visa processes for our talent and crew to travel across borders."
Teresa Azcona, General Manager Spain Film Commission, agrees that the new found levels of collaboration are helping everyone. She talks of the many big productions from Netflix, HBO and Disney which have come to Spain through production companies in the UK. On projects like Netflix's The Crown, Spain has doubled for Australia, Greece and France.
"It was important for both parties because we recognised that [although] of course we compete with the UK, we are partners," Azcona observes. "There are many international productions coming to Spain through the UK. There are many Spanish professionals working in the UK. There are many British professionals working in Spain."
Strong support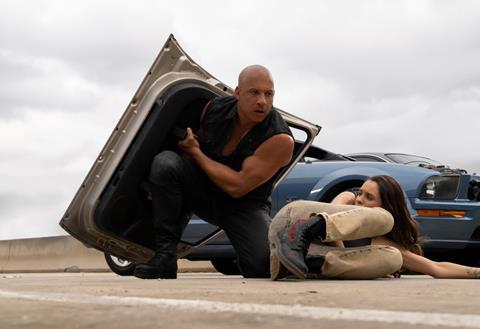 International producers who have worked between the UK and other European countries talk about the strong level of support they receive from the commissions.
"We always knew from the beginning we were going to do post-production in the UK, where we've done post-production on numerous films with Wes [Anderson]," producer Jeremy Dawson notes of Anderson's Cannes contender Asteroid City. The project was was largely filmed in Spain (where it recreated an American town of the 1950s) but it was based out of the UK.
"Usually, one of the first things we do when we are making a film in Europe or the UK is to run the project through the UK system to make sure it will qualify," continues Dawson. "Sometimes we are bringing in talent from other places, and everyone ends up meeting in London to put the whole thing together. That has been a very successful and easy combination for us."
Similar observations are made by the team behind Fast X, based at Warner Bros Studios Leavesden in the UK but additionally filmed on location in Italy and Portugal. Like all the other titles in the series, it has big car chases and a lot of explosions. This required road closures and a high level of cooperation from city authorities in Rome, Turin and elsewhere.
"On movies like this, they are so large, there's so much complexity and we have to have so much control over them that most of what we build, we build at our base [in the UK] and ship it to where it is going," points out Universal Pictures veteran executive Gary Wordham. "The BFC has always been very helpful, and the great thing about the UK incentive is that it is really well run and very reliable."
"With Brexit, everyone needs a visa and so it's harder to move around," notes the film's executive producer, David Cain. When the Fast X production had to move at short notice to Portugal, Cain praises the work of the BFC in helping to smooth the way.
"The British Film Commission has relationships with other film commissions in Europe. Sometimes, you would just go to them and they would introduce you to the Italian Film Commission and they [the Italians] would introduce you to a local service provider…that's what you need, those boots on the ground to see you through it!"
For European organisations such as the Italian Film Commission, such a partnership also brings huge benefits. "Our partnership with the BFC started as an acknowledgement of the importance of the industries of both countries to be connected for artistic commemoration and creating new opportunities for crossover productions,' notes Cristina Priarone, President of IFC Italian Film Commissions. "Projects like Fast X respond to an audience hunger for content with global appeal, showing the world. They are realised thanks to professionals willing to team up and share skills, knowledge on craft on challenging projects on a bigger scale."
"Strength in numbers is very powerful," sums up Perahia. "The message it sends out to our clients is that in spite of Brexit, in spite of us potentially being competitors, we are signing these very public partnerships, these friendship agreements, saying everything else is less significant than our ability to mutually support you guys to come in and do business in the UK and in other parts of Europe." Such collaborative spirit can only benefit international producers.