The British Film Commission is supporting the training of new and existing talent to help future-proof the industry.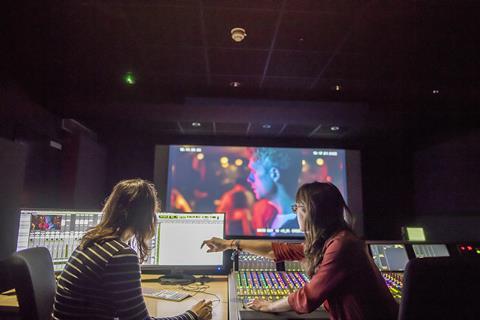 Look at the UK's film and high-end TV production landscape to see that business is not just booming but exploding, with record-breaking levels of film and high-end TV production taking place across the UK's nations and regions. The British Film Institute (BFI)'s most recent Screen Business report, published in February 2022, highlighted that post-pandemic sector recovery had accelerated with £5.6bn of spend on film and high-end TV production in 2021; the highest figure since record began. Direct spend on screen production in the UK increased by 74% to £13.9bn between 2017 and 2019, creating 219,000 jobs. And, during that time, over £131m was spent on the expansion of studios and production facilities, with £785.4m planned for further studio investment.
Scroll down for case studies
Central to the British Film Commission's (BFC) remit is the Stage Space Support & Development (SSSD) strategy which assists in stimulating the creation of additional stage space capacity across the UK. And with all that additional production space comes a need for a larger crew base to fill it. A skills forecast published by Screen Skills and supported by BFI in June 2022 found that, with film and high-end TV UK production likely to hit between £7.07bn and £7.66bn by 2025, between 15,130 and 20,770 additional crew will be needed to meet that unprecedented demand.
Industry response
The industry is responding to those figures with various training schemes and initiatives across all sectors, and all UK nations and regions. A key criteria of the BFC's SSSD strategy is access to experienced crew, and so it is dedicated to the support of skills training providers. A partnership with The Production Guild of Great Britain to help increase access to diverse and experienced crew across the UK is just the tip of the iceberg.
"There are plenty of brilliant training partners in the UK, and our objective is to bolster their efforts," says Gareth Kirkman, who leads on UK business and industry development for the BFC. "Our central remit is to encourage investment in production, and supporting talent growth feeds into that. You can't have all these additional spaces for productions to film in unless they are populated with people being trained to fill those crew roles."
It is not just about boosting the numbers, however; it's also about ensuring skills training is accessible and provides direct routes to industry for all, including those from typically underrepresented backgrounds.
"The industry at large is dedicating itself to improving its diversity, and we want to actively show that there are solutions available," says Kirkman. "There are partners and organisations out they who are already doing the hard work around inclusivity and accessibility, and we can help them take it across the line."
Those partners can be found across all of the UK's nations. In England, for example, Screen Yorkshire's Beyond Brontes programmes offer masterclasses, training, mentoring and hands-on work experience to young people from ethnically diverse backgrounds.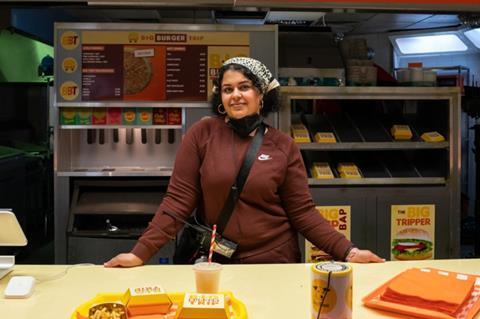 "Beyond Brontes has been a great opportunity for me to access a network of supportive peers and facilitators," says Shehzida Iqbal, who undertook a work placement on feature film Birchanger Green with Escape Films. "Alongside masterclasses that have allowed me to build my skills as a writer and mentorship, I've been able to access great job opportunities which allowed me to work on a couple of feature films. I'm in the process of stepping up to third assistant director full time, with the eventual goal of being a director."
Film London's Equal Access Network (EAN) offer specialised training for new entrants, returners and those from underrepresented groups. Bristol's Bottle Yard is also working on establishing bespoke training pipelines between the expanding stage space and the local community (see below).
In Scotland, Outlander (Starz) and Good Omens (Amazon Studios/BBC Studios) have offered traineeships supported by Screen Scotland and ScreenSkills, and skills training has been bolstered by projects such as Bectu Vision, which delivers targeted skills development activities.
With the support of the BFC, Screen Alliance Wales has run a series of hands-on workshops in key skills areas at local studios (see below), while the country's Step Across scheme, funded by the BFC with Screen Alliance Wales, Ffilm Cymru Wales, Still Cymru and Creative Wales, connects individuals to industry companies who can utilise their transferable skills and support any additional training.
With a dedicated Skills Fund, Northern Ireland Screen also continue to provide a variety of training projects for new entrants, such as its Creative Industries New Entrants programme which aims to broaden access to the screen and creative industries at entry level, as well as those looking to evoke their careers with initiatives like Stepping Up.
Taking the initiative
Away from the screen agencies, there is a plethora of skills initiatives being run by producers, streamers and studios. In 2021, Netflix committed £1.2m to Grow Creative which will focus on upskilling up to 1000 emerging British talents, particularly those from diverse backgrounds. Earlier this year, Amazon pledged £10m across three years for its Prime Video Pathway, a suite of training initiatives including apprenticeships in association with the National Film and Television School (NFTS).
The NFTS has also teamed with Disney to offer an online Production Accounting For Film And Television Diploma, and with HBO and Netflix to offer a Post Production Supervision Certificate (PPSC), with financial assistance for successful applicants from underrepresented communities.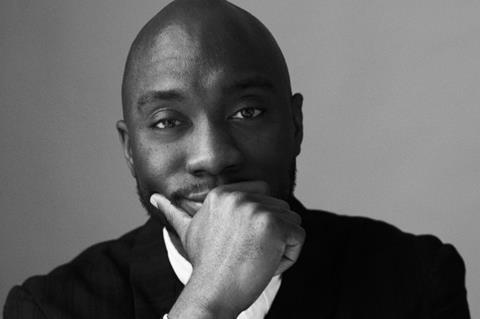 "What the NFTS is providing is not just extensive understanding about post-production but a way into the industry as a trained professional," says Jacob Bossman, recent graduate of the NFTS PPSC course, noq working as a junior post-production supervisor for Box To Box Films. "The course provided additional practical understanding to add to my experience as a filmmaker which has already paid off, as I now have a job in the UK film industry."
"Increasing access and representation within the industry is something we are hugely passionate about, welcoming out most diverse cohort of students yet in 2022," says Jon Wardle, director of the NFTS. "With thriving hubs in Glasgow, Cardiff and Leeds, we are committed to delivering our world class training across the UK."
Warner Bros. Studios Leavesden (WBSL) offers apprenticeships via its WBSL Reach scheme and, earlier this year, NBC Universal partnered with the Mayor of London and Film London's EAN to enable Londoners from underrepresented communities to work on productions such as Wicked and Fast X.
Equal focus is being given to retaining talent, with initiatives targeting bullying, inequality and mental health. Kirkman points to the work of organisations such as Film and TV Charity, 6ft From The Spotlight and Digital Orchard Foundation, along with TripleC and Solas Mind (see below).
"A key to success in terms of finding excellent people is not just focusing on new entrants," he says, "but helping those who are already experienced stay in the industry and progress their careers."
The Bottle Yard Studios, Bristol - outreach programme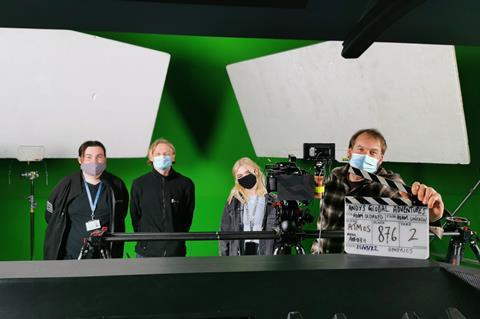 With Bristol and the South West enjoying high levels of production, efforts are underway to ensure the region can continue to meet that demand. For Bristol's The Bottle Yard Studios, which has received a £12m grant from the West Of England Combined Authority (WACA) to expand the studio, that means a renewed focus on local training. "WACA wanted a commitment from us that we could start some workforce development to make sure those additional stages could be crewed up," says Laura Aviles, senior Bristol film manager at The Bottle Yard Studios.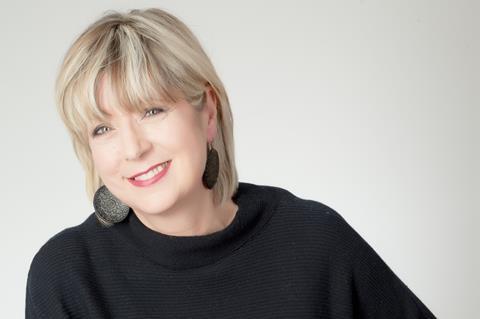 Having received BFC funding to assist in the development of a recruitment strategy and support plan for trainees, The Bottle Yard Studios is in the process of recruiting an outreach coordinator to oversee a grassroots feasibility study to find proactive ways to encourage youngsters into the industry.
"The outreach coordinator will engage with local education establishments and look at how we can design our training approach," says Aviles. "We will then produce a report for WACA who, hopefully, will be pleased with what we're planning and that will unleash money for about five years of ongoing training."
Bridging the gap between local young people and training opportunities is key to The Bottle Yard Studio's long-term plans. "Any training would be tailored to young people; facilitated workshops with access to creative kit, the development of professional skills, nourishing food and secure overnight stay facilities. We would also find a way of paying them for work experience."
Preparing these young people for a career in the film and high-end TV industry doesn't stop with skills training. "We intend to support them through their first few credits," says Aviles. "We would prepare them for how tough this industry is, give them someone they can talk to about concerns. It's about backup and support at a grass roots level. To achieve the numbers that we need to support the industry, we need to really meet these basic needs."
Find out more: thebottleyard.com

Screen Alliance Wales - craft workshops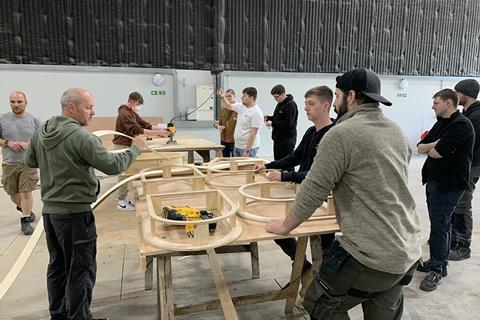 Earlier this year, the BFC partnered with Screen Alliance Wales to fund three bespoke film and TV production workshops focused on health and safety, carpentry and location management.
"We did a trawl of our extensive database of local crew registrations, and we noticed that we had hardly any individuals registered across these skills," says Allison Dowzell, managing director of Screen Alliance Wales. And so the organisation put on workshops at Great Point Seren Studios (carpentry, hosted by film and TV construction company 4 Wood), Wolf Studios (health and safety, delivered by Anchor Risk Management) and Dragon Studios (location management with a focus on asbestos awareness).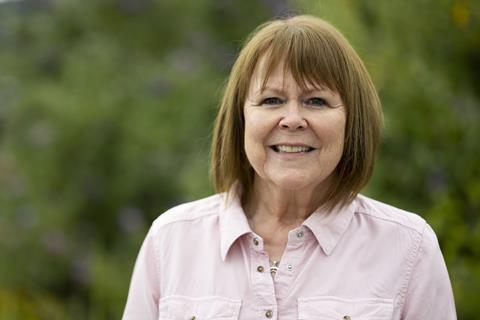 "We wanted to encourage people with existing health and safety experience, or those from the forces, to come and consider a change of career, to look at the film and TV model," explains Dowzell. "And for the construction workshop we invited some younger people who have been training through local construction courses."
Dowzell believes such hands-on initiatives are key to showcasing all of the opportunities offered by film and high-end TV production. "People sometimes think our industry is a closed shop, there's a sense of mystique as to what lies beyond those studio doors" she says. "It's just a case of making people feel confident that their skills are valuable.
"Initiatives like these really do allow us to build our local crew database," continues Dowzell, who says that further workshops are in the pipeline. "And it allows us to make sure that there are openings for everybody, regardless of background and ability, and making sure there's a clear route especially for people with work limiting conditions or from underrepresented backgrounds."
Find out more: screenalliancewales.com
TripleC - disability inclusivity and access
Recognising the need for improved accessibility for deaf, disabled and neurodivergent individuals, the BFC provided support to gateway organisation TripleC, which delivers professional development programmes for disabled people in the industry and provides wider training and support around access and inclusion.
"We're a solution focused organisation," says actress Cherylee Houston, artistic director of TripleC. "It's always about skilling up the deaf, disabled and neurodivergent creatives whilst elevating the industry to be better employers."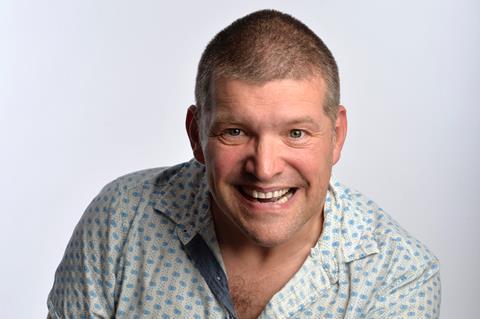 With BFC funding, TripleC — which also runs the Disabled Artists Network Community (Danc) with over 1300 members working in the arts and media — intends to deliver on three fronts; develop a sign language training programme to ensure that everyone on-set has a working knowledge of key and industry specific BSL; support the Danc's seven intersectional focus groups to elevate issues of importance; and, crucially, create a set of guidelines around the emerging production role of access coordinator (AC).
Laurence Clark, screenwriter and chairman of the Danc board, is spearheading the AC project. "We wanted to have a say in how [the new role] is going to best work for us," he says. "We worked up a rough role description, and then we put that to our focus groups and they pulled it to bits! We also collected experiences from people whose access hasn't been met, and where and how this role could have made a difference. We're about to put out another draft of this work to a wider group of people in our community so that we hopefully end up with a robust job description. And that will feed into planned ScreenSkills training."
"It highlights the areas where access needs to be implemented across all sections of the industry," adds Houston. "Like everything we do, it's been devised and created by this collective lived mindset of people who have got this lived experience, which is very useful for increased understanding across the whole industry."
Find out more: triplec.org.uk
Solas Mind - mental health support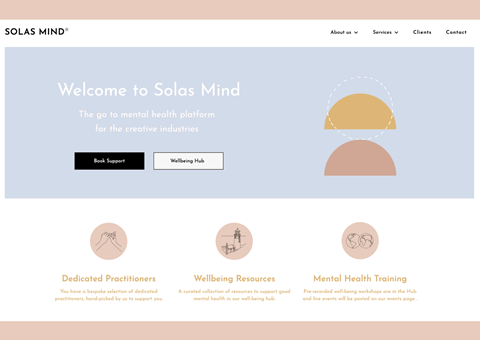 Crucial to securing and retaining talent is ensuring that all crew members are supported psychologically, as well as in their professional development. Solas Mind is a leading mental health support service for those working in film and TV, providing round-the-clock individual counselling support as well as workplace wellbeing support and training in first aid for mental health.
Set up by industry veteran Sarah McCaffrey, who is a trained counsellor and has worked with organisations including The Production Guild and ScreenSkills, Solas Mind was created to fill a gap that existed in mental health support. "Studios and places like that had assistance programmes for employees, where you could access counselling and support, but nothing for freelancers. So we've created a really bespoke model that is tailored specifically to each production, and to all crew members working on that production."
BFC has, over the past two years, funded 200 sessions of Solas Mind support to crews on inward investment productions filming in the UK. "It's about championing best practice, and people have seen the benefit," says McCaffrey. "We've got a 100 percent rebooking rate; people understand that it makes a difference."
McCaffrey is pleased that the industry is now placing an increasing emphasis on mental health."Working hours have an impact on everything, because people just don't have time to do self-care strategies."
And, having broken ground in the UK, the organisation is now turning its attention to rolling out internationally, with plans to set up a Solas Mind hub in Burbank, Los Angeles, and Vancouver. "We've never been busier," says McCaffrey. "The feedback has been so positive, and crews are finally feeling valued."
Find out more: solasmind.com