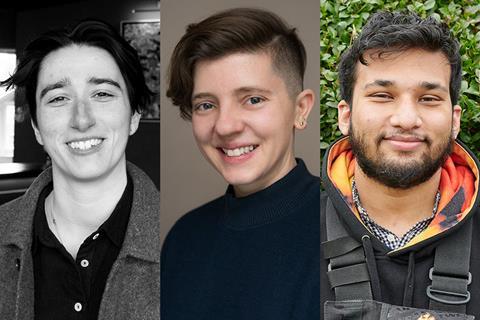 As we approach the culmination of the 2021/2022 awards season, the spotlight has been well and truly shone on the directors, stars and key creatives who have been central to the year's best film and high end TV productions.
Here, however, we shift the focus to some of the UK-based below-the-line talents, whose contribution to these award winning features and high-end TV productions is no less essential. With film and television production being such a collaborative effort, we celebrate some of those skilled individuals working in a plethora of roles across award-worthy titles.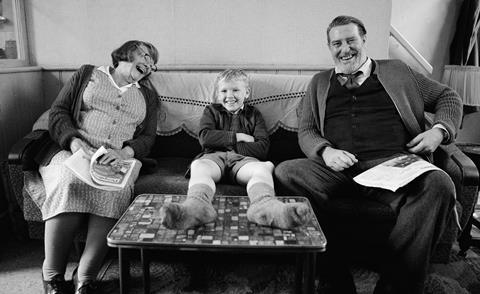 BELFAST
Oscar & Bafta Nominee: Best Film / Bafta Winner: Best British Film
Sabrina Corda, Film Lighting Technician
London-based film lighting technician Sabrina Corda has a wealth of credits to her name across commercials, features and high-end TV. After serving as rigging technician on Kenneth Branagh's Artemis Fowl, she has worked with the director again as an electrician on both his awards contender Belfast and his Hercules Poirot adventure Death On The Nile. She has recently worked as electrician on Mission: Impossible 7 and as lighting technician on Daryl Chase's forthcoming Macbeth.
Denise Yarde, Sound Mixer
A first-time Oscar nominee for Best Sound for her work on Belfast, alongside sound supervisors Simon Chase, James Mather and re-recording mixers Niv Adiri, sound mixer Denise Yarde began her career as a sound assistant and boom operator on features like Troy and Charlie and the Chocolate Factory. More recently, she has worked on big budget features Black Panther and Dumbo, along with TV shows like Aziz Ansari's Master Of None.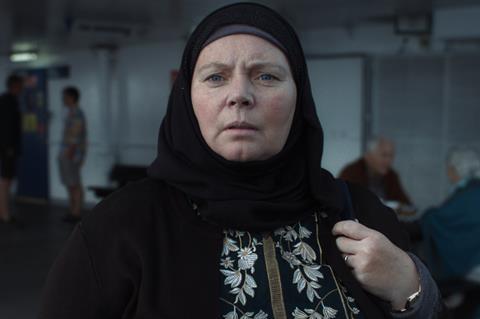 AFTER LOVE
Bafta Nominee: Best British Film
Sakara Dawson-Marsh, Assistant Art Director
London-based Sakara Dawson-Marsh has worked in art departments across commercial, film and television, including as a prop buyer and set dresser on HBO/Sky TV dramas I Hate Suzie and The Landscapers. She recently served as art director on Aleem Khan's British Independent Film Award-winning and Bafta-nominated debut After Love, and is currently assistant buyer on I Came By from Under The Shadow director Babak Anvari.
John Ferguson, Steadicam Operator
John Ferguson was nominated for two British Society Of Cinematographers awards in 2016 for his work on Game Of Thrones, and is a veteran camera operator across features from blockbusters like Guardians of the Galaxy to independent productions such as Clio Barnard's Ali & Ava and Aleem Khan's After Love; both Bafta nominated films. He has most recently worked on Fantastic Beasts: The Secrets of Dumbledore and the hotly-anticipated Netflix adaptation of Neil Gaiman's Sandman graphic novel series.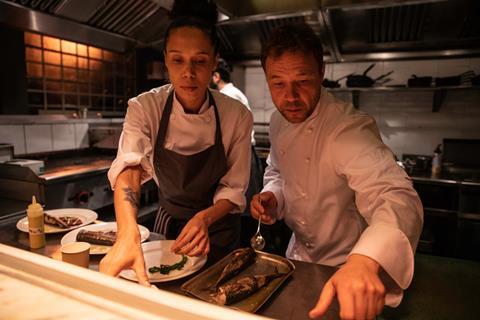 BOILING POINT
Bafta Nominee: Best British Film
Rob Entwistle, Sound Recordist
Nominated for a Bafta TV Craft award in 2016 for Amazon's The Grand Tour and a British Independent Film Award in 2019 for Peter Strickland's In Fabric, last year sound recordist Rob Entwistle won a BIFA for his work on Philip Barantini's one-take drama Boiling Point. He is currently sound recordist for Eagle Eye Drama's small-screen thriller Suspect.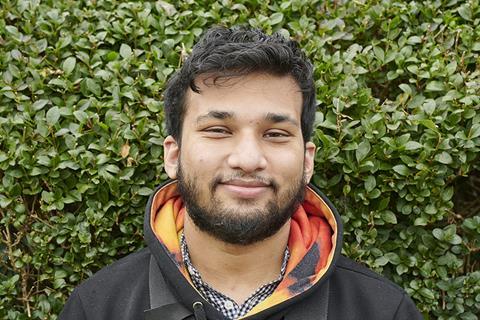 Shahidul Khan, Digital Imaging Technician
While the average day for digital imaging technician (DIT) Shahidul Khan (Martys Lane, Brian & Charles, the forthcoming Phea) has always been busy, with everything from backing up and processing of all media being shot and acting as a bridge between on-set crew and post-production to providing technical assistance and acting as support for faults and repairs, he says that things are getting busier still.
"With the increase and development of Virtual Production (VP), my workflows on set have expanded to include shot planning, working closely with Unreal Engine and VP techs to ensure that what is shot makes sense from a continuity standpoint, and assisting in making the manipulation of the 3D world seamless with shooting crews."
Khan describes his work on Boiling Point as "very special, and filled with countless challenges. That included the stress of the approaching pandemic, and the fact that the film is a true "one shot", with no hidden cuts or editorial transitions. The sheer amount of data per take was intense."
Working on the film required overcoming such things as finding the best method to handover the 1st camera card at the time of reload that would't affect continuity or cause damage or excessive noise. The biggest issue, however, arose on the first of three takes. "On take one, the fuse in the shark fin battery plate which allows the camera and accessories to be powered by two batteries at once blew and lost all power one hour in," says Khan. "But we did not stop the performance, as we didn't want to disrupt the momentum of the cast, and it gave everyone the opportunity to have an unofficial/official run through. The cast were not aware we lost most of take one!"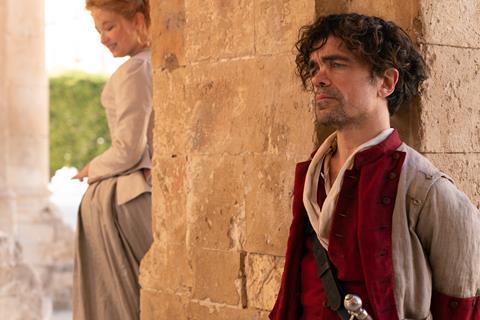 CYRANO
Bafta Nominee: Best British Film
John Nixon, Production Accountant
South East England-based production accountant Josh Nixon has most recently worked on awards season titles Cyrano and No Time To Die, and is currently serving as production controller on James Wan's upcoming fantasy Aquaman And The Lost Kingdom. Previously, Nixon has been production accountant on Fantastic Beasts And Where To Find Them, Crazy Rich Asians and Jurassic World: Fallen Kingdom.
Anton Simpson Tidy, Stunt performer
Stunt performer Anton Simpson Tidy has been seen in some of the biggest modern productions like Star Wars Episode IX: The Rise of Skywalker, Venom: Let There Be Carnage and awards season contenders Cyranoand No Time To Die. On the small screen, Simpson Tidy has performed physical feats in the likes of The Nevers and Pennyworth, and will next be seen in Jurassic World: Dominion and Dungeons And Dragons.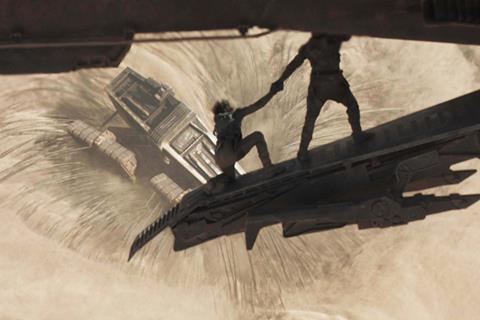 DUNE
Bafta/Oscar Nominee: Best Film
Peter Bardsley, Location Manager
Based in the South East of England, location manager Peter Bardsley has worked for Warner Bros across such films as The Dark Knight Rises and Fantastic Beasts And Where To Find Them. More recently, he served as location manager in Jordan for Denis Villeneuve's Dune and Matt Reeves' The Batman, and on upcoming features The Flash and Meg 2: The Trench. He has also worked on episodes of award-winning high-end TV productions Watchmen and Succession.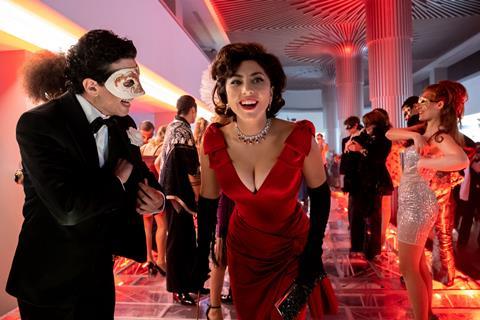 HOUSE OF GUCCI
Bafta Nominee: Best British Film
Bronagh McAuley, Intimacy Coordinator
Alongside Ridley Scott's awards contender House Of Gucci, Northern Ireland-based intimacy coordinator Bronagh McAuley has served in this increasingly important role on features including Stacey Gregg's Here Before and Robert Eggers' forthcoming The Northman, as well as small screen productions like the upcoming Kathy Burke-directed Holding (Happy Prince/ITV).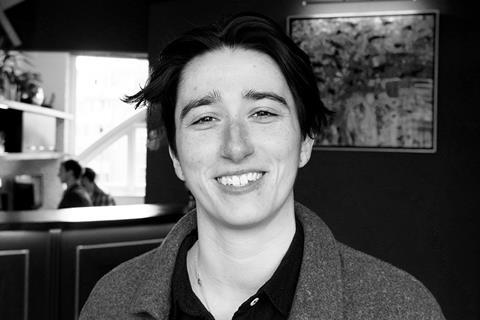 Sophia Hardman, Foley Editor / Sound Designer & Dubbing Mixer
Now a Sound Designer & Dubbing Mixer based at Fitzrovia Post, Sophie Hardman worked as a foley editor on awards contenders No Time To Die, Belfast and House Of Gucci. She was assisting on the latest Bond instalment and says that "the experience was solely based on making sure everyone in the room had what they needed to get the job done. We all worked extremely hard to get the great sounding output.
"Belfast was a challenging experience, but a great one," she continues. "I was foley mixer on this, and we only had four days to record the foley so we had to work with the editorial team to create a hit list, enabling us to make sure we hit all of the priorities. On House Of Gucci I was part of the foley editorial team; this was a quick turnaround edit-wise but a lot of fun as the sounds required were all mostly straightforward so it meant that time could be spent finessing."
With the UK's production landscape being more buoyant than ever, Hardman says there is an "endless amount of work", and that collaboration is more important than ever. And while she is disappointed by the Academy's decision not to air some of the craft awards presentations at this year's ceremony, she says that she is generally "pleased to see a shift to highlight the technical and incredibly skilled work that goes on behind closed doors."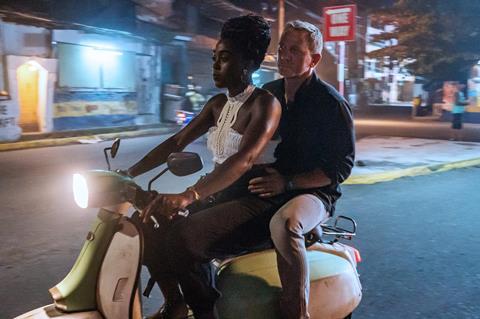 NO TIME TO DIE
Bafta Nominee: Best British Film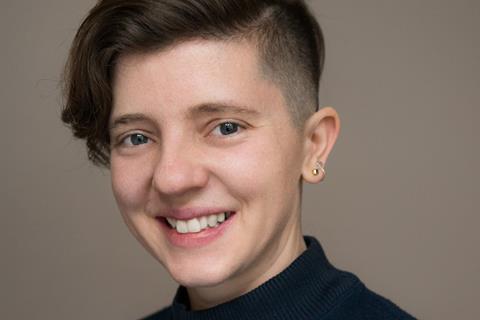 Naomi Joy Todd, Dialect Coach
As a dialect coach, Naomi Joy Todd works with actors from pre-production onwards, in order to help them "really embody the accent of the character." Most recently, she has worked on two very different awards contenders; Bond outing No Time To Die and British independent drama Boiling Point.
"These two productions were very different to work on, but both very rewarding," says Todd. "Boiling Point was a different experience, because it was a one-take film. From an acting perspective it was almost like a play; there was no "ah, let me redo that line," and no cutting for the whole length of the film. From my point of view, this meant dialect work was all about the prep; my goal was to get the actors so confident in the accent that they never thought about it throughout the whole take.
"On No Time To Die, it really felt like such a collaborative effort," Todd continues. "I worked in tandem with the fantastic dialect coach, Jill McCullough. I even got to take my French out for a spin with Lea [Seydoux]!"
This collaborative element is what Todd enjoys the most about filmmaking, even when working in a role that doesn't necessarily get a great deal of attention. "The people who do work below the line, in my opinion, wouldn't be there if they were not getting something from the process, and I love this collaboration," she notes. "The highlight of working on production in the UK is always the people; the crew are always there for one another, and always willing to give a hand."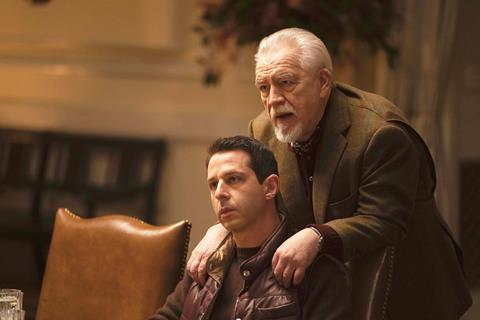 SUCCESSION
Golden Globes Winner: Best Dramatic Series (2022)
Pat Garret, Key Grip
Starting out as a grip on 1998 fantasy feature Willow, Pat Garret has worked in the role across big and small-screen productions ever since. Most recently, he served as key grip for the Scotland-set episodes of HBO's multi-award winning drama Succession, and on other high-end TV shows like Game Of Thrones and The Great. He has also worked across features like Gravity, Cruella and Peter Rabbit 2: The Runaway.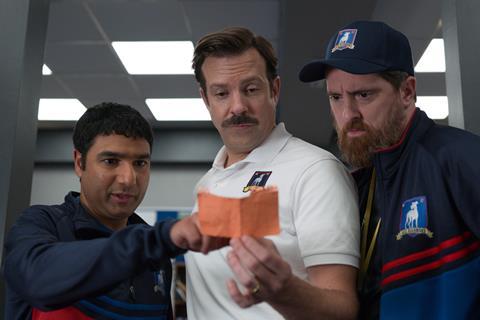 TED LASSO
Golden Globes nominee: Best Television Series, Music or Comedy (2022)
Ernest Ansah, Unit Manager
Starting his career as a unit assistant on George Mendeluk's Bitter Harvest and Michael Pearce's Beast, Ernest Ansah now serves as unit manager on features including Idris Elba's Yarde and Francis Lee's Ammonite. He has worked on myriad high-end TV projects such as Patrick Melrose, Dark Heart and Top Boy,and most recently as unit manager on Apple TV+ comedy Ted Lasso.