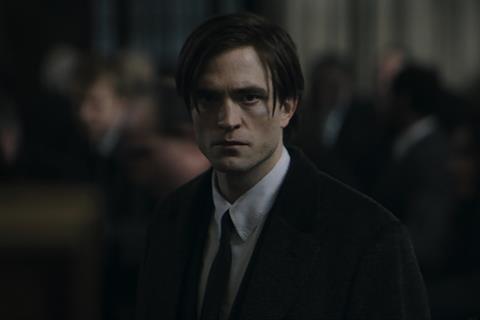 Like many other countries, the UK remains in the grip of the Covid-19 pandemic which has changed so many aspects of everyday life.
Yet feature film and high-end television production continues apace across the nations and regions; largely because of the comprehensive guidance created by the British Film Commission in consultation with Government and industry and with the support of the UK's national and regional screen agencies.
BFC's Working Safely During COVID-19 in Film and High-end TV Drama Production Guidance offers a comprehensive and evolving guide for productions, to help inform their project specific protocols and risk assessments
"Supporting the UK's film and HETV industry to get back to work safely through the development of our guidance in liaison with government and industry has been one of BFC's most significant accomplishments, and one of which we are immensely proud," says Samantha Perahia, head of production, UK, at the BFC. "But we cannot get complacent. The guidance continues to evolve to reflect new government COVID-19 policies, and production continues to evolve accordingly. This is essential in order to ensure we can continue to make world-class film and TV successfully and safely in the UK."
That's the priority for the BFC as they guide productions through this new filming landscape, and also adjust some of their own practices. The recent BFC UK Film and TV Week, usually held in LA, migrated online, with the BFC's US and UK offices, along with representatives from UK screen agency partners, meeting virtually with producers and executives from US film and TV studios.
"This year we did eight virtual meetings with US clients, and updated them on various activity as it relates to UK production recovery in light of COVID, as well as stage space, fiscal incentives, Brexit and more," says Kattie Kotok, executive vice president of US production based at BFC's LA office. "US clients were very grateful for all the up-to-date information on the status of production in the UK, and encouraged by the amount of activity."
That high level of activity can be attributed to the fact that the UK's nations and regions have risen to the challenges of the pandemic, adjusting working practices and tailoring support to ensure that sets remain safe, and production schedules as unaffected as possible.
England
"Crews have embraced adapted working practices to shoot safely and responsibly," agrees Hayley Armstrong, Creative England's head of production services. She notes that several key productions are currently shooting across the regions including: The Offenders (Amazon/Big Talk/BBC), filming in Bristol and North Somerset; Viewpoint (Tiger Aspect for ITV), filming in and around Manchester; Jurassic World: Dominion (Universal), which has recently finished shooting at Pinewood Studios; and The Batman (Warner Bros), which is filming at Warner Bros Studios Leavesden, Liverpool and London.
And, she says, the response of partner agencies in the regions has been crucial. Several agencies have, for example, launched development funds which have supported film and TV freelancers across the region. They have collaborated with popular filming locations and studios to deliver virtual recces, and training has been moved online and adapted in line with COVID-19 guidelines, to ensure continued professional development and training for the region's emerging talent.
Additionally, Armstrong says that the pandemic has offered an opportunity to strengthen industry networks throughout England. "We are delighted to launch the Filming in England Partnership which connects organisations across England, outside of London, for the first time. Working in partnership with film offices, local authorities and organisations across the country, we know that by working together, we can help the sector bounce back from the effects of the on-going pandemic and maintain England's reputation as one of the best locations in the world at this crucial time."
London
In the UK's capital city, Film London has remained operational to support productions throughout the pandemic. Crucially, and in collaboration with the London Filming Partnership, the agency created a checklist of actions for crews filming in the capital's public spaces during the pandemic, ensuring that crews operate within government guidelines and mitigate any risk to the public.
"The BFC's COVID-19 production guidance, from which we drew up the Guidance For Location Filming In London, was designed to be rigorous, with comprehensive recommendations around social distancing and hygiene," says Michelle Jenkins, Film London's head of production services. "Studios and streamers also have their own protocols which sit alongside the guidance, as well as production-specific risk assessments. Film London will continue to support the film, TV and streaming industry, and I remain fully confident in the UK screen sector's ability to continue production safely and support our country's economic recovery."
Scotland
Scotland has also been busy hosting productions, with the likes of A Castle For Christmas (Netflix), The Rig (Amazon), Vigil (BBC), Bell Bottom (Pooja Entertainment) and Outlander (Sony) having filmed in the country since March.
Scottish crews and locations have quickly adapted to new guidelines and, thanks to BECTU and First Option, a huge amount of training has been provided to ensure Covid regulations are adhered to on set. Grants through the Screen Scotland Bridging Bursary and Screen Hardship fund have supported Scotland's film and TV workforce, and Screen Scotland is providing independent production companies with a total of £1m through the Single Project Development Routes. All normal production funding routes, including the £3m Broadcast Content Fund, £4m Film Development and Production fund and £2m Production Growth Fund, have also remained open.
"Scotland's competitive film & TV funds, world-renowned talent and crews, new studio facilities and locations continue to drive strong international interest in Scotland as a filming destination," says Isabel Davis, executive director at Screen Scotland. "Screen Scotland's Screen Commission is as busy as ever assisting incoming productions and familiarising them with the most up-to-date guidance for filming in Scotland. Amazon's The Rig is getting underway at Leith's Bath Road Studios; Outlander is in production on series 6 at Cumbernauld's Wardpark Studios and we're looking forward to welcoming other very exciting large-scale projects in the near future."
Wales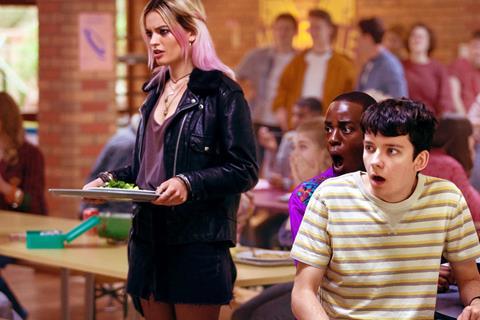 Having launched in January 2020, Creative Wales has been a vital support for industry throughout the pandemic. This support has come in the form of funding (via the Emergency TV Development fund for indigenous independent production companies and the Welsh Government's Cultural Recovery Fund for creative organisations and individuals), skills and talent development and investment in infrastructure. "Even in the face of unprecedented challenges, Creative Wales has thus far risen to the track of assisting the industry in accessing support, while progressing key strategic objectives of our vision since launch," says Gerwyn Evan, deputy director of Creative Wales.
Working with government and stakeholders such as the BFC, Creative Wales had by June established new production guidelines to support a safe return to activity for the creative industries. This meant that Wales hosted the first high-end drama to start production in the UK after the initial lockdown; Urban Myth/Studio Canal's retelling of War Of The Worlds for Fox.
"We continue to support productions from both within and outside Wales", says Evans, "and it's been very encouraging to see multiple projects restarting, wrapping and being greenlit across Wales since the July restart. Other Creative Wales-supported productions that have begun filming or wrapped over the last few months include the third series of Sex Education (Netflix); A Discovery Of Witches season two (Sky), the final series of the BBC's Keeping Faith and Sky Original feature Roald and Beatrix: Tale Of The Curious Mouse.
Looking to the future, Evans points to the recent takeover by media investment firm Great Point of the newly named Great Point Seren Studios (formerly Pinewood Wales), which adds to the suite of established Welsh stage space including Dragon Studios and Wolf Studios near Cardiff.
"Our collaborative approach with all stakeholders including the British Film Commission in responding to challenges, both now and in future, will continue," notes Evans. "This genuine partnership approach is embedded in the work of Creative Wales, and will be vital to service our strong pipeline of production activity slated for 2021 and beyond."
Northern Ireland
Despite the challenges of the pandemic, Northern Ireland has continued to build on its reputation as a go-to filming destination; something that Andrew Reid, head of production at Northern Ireland Screen, attributes to the speed at which the country adapted to new guidelines.
"Northern Ireland Screen reacted quickly and shared protocols for the safe return of production with our local filmmakers so they could start planning and put the necessary measures in place as soon as possible," he says. He also points to local organisations who have assisted in various ways, such as laboratories providing quick and accurate tests for local productions and accommodations supporting cast and crew quarantining and the facilitating of safe recce trips for incoming producers.
"Now that production is back up and running, across the board everyone has stepped up and quickly adapted to the UK protocols," Reid continues. "They have all put robust measures in place to ensure the continuity of production, and we are now at a point where we have had three months of solid production."
Other productions that have been actively filming in Northern Ireland include Robert Eggers' The Northman (New Regency), season five of children's comedy Secret Life Of Boys (ABC/CBBC), the sixth season of Line of Duty (BBC), and new BBC quiz show Lightening.
"While we have COVID to contend with, we are seizing the opportunities it presents," says Reid. "We can't guarantee there won't be bumps along the way, but our first three months have been a positive step forward."
Notes the BFC's Perahia: "As 'Working Safely During COVID-19 in Film and High-end TV Drama Production' guidance continues to evolve to reflect the latest Government COVID-19 updates, it is testament to the hard work of the BFC team, their clients and their UK-wide partners that COVID-secure production is allowed to continue in all four nations of the UK."

The UK. First for world-class film and television production. The British Film Commission provides free, tailored support, from development through to delivery.