With the UK's ever-growing production landscape, a wealth of skilled and experienced crew remains an essential component of its offering. While traditional crafts remain important, there are an increasing number of individuals filling emerging roles from Covid-19 supervisors to wellbeing and intimacy coordinators and more. Here we speak to five people about their industry experiences.
Yarit Dor - intimacy coordinator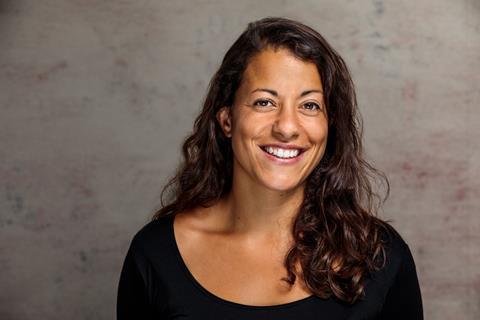 Key credits: Bridgerton, The Colour Room, Knives Out 2, Anansi Boys
What are the key elements of your role?
Firstly, advocacy for all performers and crew working on a scene with intimacy. Secondly, liaison; intimacy coordinators are like a head of department that works with the director and actors to facilitate their vision. Third is facilitation and choreography; we are trained movement specialists who focus on the physicalisation and storytelling of intimacy. Finally comes safety and consultation. It's important to highlight that we are not consent or safeguarding officers, but specialists who can advise on safe guidelines that productions can implement.
How did you come to it?
My original background was contemporary dance, and then I shifted into movement and fight direction for theatre in London. In 2017, I started working as an intimacy director in the West End, and then my agent was contacted by a Channel 4 production asking me to transfer my skills to the screen. In early 2019, intimacy coordinators Alicia Rodis and Amanda Cutting helped me make the shift, and I joined a mentorship training scheme run by Alicia. I am now certified with the USA's Intimacy Directors and Coordinators.
How is your role utilised by the industry?
The role has been around in the UK since 2018/2019, and began as a novelty for shows that had huge budgets. But now more studios are asking their productions to factor it in.
There is, however, still a trend in the UK to hire an Intimacy Coordinator to simply oversee consent; that is a misunderstanding of what the role is. Intimacy Coordinators work with the cast and director to create a visually striking physical moment, whilst overseeing safety together with the first AD and producer.
What advice would you give to anyone who wishes to pursue a career in your field?
It is a specialist skill, so requires intention and training. An understanding of body anatomy and movement is crucial, and leadership and mediation skills are desirable. An understanding of consent and sexual harassment laws as well as training in advocacy, stewardship and inclusion are a must. In London, there are several companies running trainings or mentorship schemes for this role. In 2020, thanks to the funding of The Film And TV Charity Fund, my company Moving Body Arts ran a fully funded intimacy coordination mentorship scheme for underrepresented groups, which helped diversify the role in the UK and break financial barriers to this training.
Louise Smith - sustainability consultant
Key Credits: No Time To Die, Eternals, Jurassic World: Dominion, Black Widow.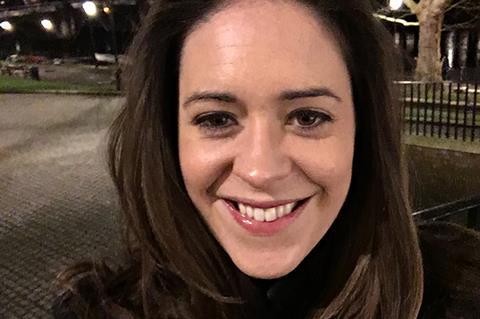 What are the key elements of your role?
To optimise, electrify and decarbonise the production process to reduce CO2 emissions. Alongside carbon reduction practices and technologies, I identify and implement methods to improve management of energy, water, materials and waste, including ways to build a circular economy into our ways of working.
How did you come to it?
I have a biology degree and a masters in resource management, which was followed by several years working on environmental impact assessments in a larger environmental consultancy before setting up Neptune and moving more towards implementing environmental management systems within a variety of industries. I moved into film and TV in 2013.
How is your role utilised by the industry?
Myself and a few colleagues have been working in this space for the past 8-10 years; it has however become much more widespread, and I would say that recently there has been an explosion of growth in this department. There are a number of new entrants to the industry being hired as the sole responsible person for sustainability on a production. Without being well-supported and trained I think it's a really tough place, because there's not necessarily any authority there to change anything on a larger scale.
The more holistic sustainability management that I have been building towards with studios and streamers looks beyond the impacts of one production and focuses on systematic change in how we operate as an industry as a whole, how our supply chain operates, how we can work with the supply chain to really reduce our impacts and what the UK screen industry infrastructure has to offer.
What advice would you give to anyone who wishes to pursue a career in your field?
It is useful to have some environmental or sustainability background, and definitely an interest in the subject at the very least, because changing the way the industry works to become more sustainable in our operations is quite a feat! Although the topic is becoming very newsworthy at the moment and the general knowledge of the public — and especially crew — has really increased, this role is about more than recycling bins and water bottles. In reality almost half of the CO2 footprint of production is from fuel use, so that's the real key.
I don't think there are sufficient training opportunities at present; this is something I am hoping to work on in the short term future to ensure a good standard of work as more people move into these roles.
Leo Anna Thomas - wellbeing facilitator
Key Credits: The Peripheral, This Way Up 2, The Lost Girls, His Dark Materials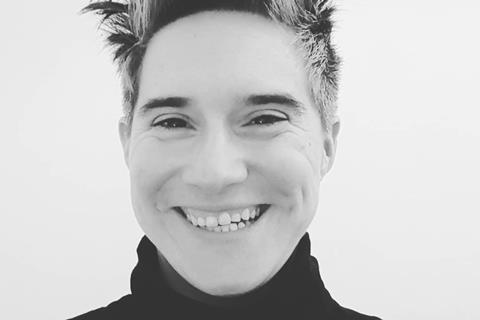 What are the key elements of your role?
The 2020 Looking Glass survey by the Film and TV Charity revealed that just 2 percent of freelancers said they would go to their HOD/Managers for support, when 55 percent said they would go to a neutral third party. Key to being a wellbeing facilitator (WBF) is being that neutral third party for cast and crew, working together to help prevent experiences that may trigger stress, anxiety, sleep deprivation, etc. We also collaborate with productions to help them meet their duty of care, writing mental health risk assessments when taking into consideration content of scripts and schedules.
One of my aims is to coach crew and cast so they are able speak for themselves, and act as a support and a bridge towards production. The role of a WBF now also cover safeguarding when it comes to any cases of bullying or harassment within a production. This is part of our ongoing development and training.
How did you come to it?
After I left the industry in 2009, having experienced bullying and subsequently an emotional breakdown, I ventured into my own therapy. I decided to return in 2013, and made a pact with myself that I would be honest in explaining why I left; this was the slow process of beginning the conversations and breaking the stigmas.
With no support in place for crew in this industry, I took myself to be trained as a mental health first aider (MHFA). I was working on a major production at the time, and made my own t-shirts that showed I was a MHFA on the back. Many crew members came to speak to me and I would listen in confidence and signpost where I could. It was clear this role needed to be a stand alone role in the industry. At Six Foot From The Spotlight, we train WBFs and will eventually be placing more on to productions.
How is your role utilised by the industry?
When on set and in production offices, there are many people who know why this role is needed and support it. The momentum tends to slow down when discussions around financing the role come into play; whose budget will it come out of? Covid has changed the world, and the industry had to adhere to new safety protocols to be able to continue to shoot. That is evidence that change is possible, and that those at the top of the industry can help make this role mandatory on each and every production.
What advice would you give to anyone who wishes to pursue a career in your field?
Ask yourself the honest question of why you want to do this work; it can be taxing emotionally and mentally. Practice your own self care, look after your own mental health. Having a grounded foundation beneath your feet, and maintaining resilience is important, in general, and especially when wanting to do this kind of work.
Beewan Athwal - post producer
Key Credits: Brave New World, Gentleman Jack, Line Of Duty, The Fall, Doctor Foster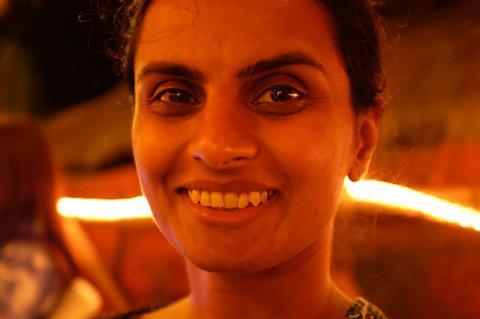 What are the key elements of your role?
I oversee all aspects of post production. I normally join in early prep, and work to create a workflow and draw up a budget. I speak to the showrunner to see what they expect creatively from post, and then put together a team to help enable that. I also have lots of conversations with the camera department to set up tests with chosen colourists and work through a dailies workflow. Through production, I oversee editorial, dailies and liaise constantly with production about the rushes.
I normally oversee a big team in post production, and I try as much as possible to walk between editorial and suites; I find that you need to be there to hear conversations and pick up on potential issues. It's common to have weekly calls with the broadcaster to keep them up to date with the process. I also track the post budget and report to the financial controller throughout.
At the end of the project, my team oversees all deliverables to the broadcasters and wrap- up post. My aim is to try to get the most out of the budget and time we have.
How did you come to it?
I learnt on the job. I started off working in post facilities, then moved to distribution and then as a post supervisor across many high-end UK dramas. The more complicated American shows required 'post producers', and I was approached based on my experience. I have always tried to argue that post production requires someone to oversee the process full-time and exclusively. As productions have become more complicated and demands from post have changed, there is more call in the UK for people to work exclusively.
How is your role utilised by the industry?
I think it's a role utilised by American projects but not largely within UK productions… yet.
What advice would you give to anyone who wishes to pursue a career in your field?
I started out working in post facilities and I would recommend the same. Start there and when ready move to work with a post producer, potentially starting as a post PA or post secretary. Ask questions when you don't know things, and don't be afraid to ask again. Learn as much as you can and make contacts with other post secretaries and coordinators; we are a sociable industry and networking and helping each other will see you have a long career.
Ben Sharp - virtual production supervisor
Key credits: The Batman, Doctor Strange, Blade Runner 2049, Anansi Boys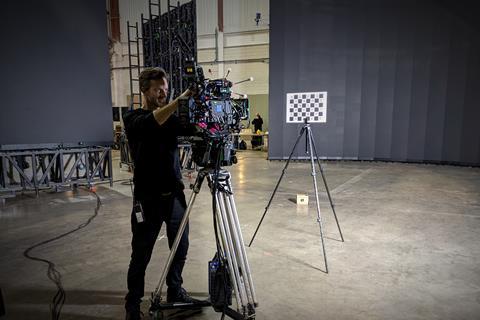 What are the key elements of your role?
Planning and execution of virtual production elements for a project, which might be anything from a large scale LED wall shoot, to Simulcam [on-set real-time compositing] and performance capture to virtual camera work, or VR scouting sessions with a director.
It's essential to have expertise in a variety of tracking systems and hardware, real-time engines and DCC software, as well as a strong knowledge of VFX pipelines and the ability to work with multiple departments in production. Coding and programming skills, virtual art department experience and knowledge of camera equipment, colour and video pipelines is also important.
How did you come to it?
I worked my way up over 16 years in the industry, via roles such as motion capture TD, previs artist, layout lead, Simulcam supervisor and CG supervisor. A year or so ago training opportunities were hard to find; this is changing rapidly, thanks to companies like Escape Studios and Epic Games launching dedicated virtual production courses. We are also running a trainee program on my current project to upskill graduates, and I see more of this kind of thing happening in the future as well.
How is your role utilised by the industry?
Thanks to companies such as Epic, and large productions like The Mandalorian utilising the technology, virtual production has been at the forefront of a lot of VFX press over the last year. At its core, VP is about moving decisions (and budget) from post-production into pre-production and production itself, so there is a learning curve for all producers and crew that are used to the 'old' way of shooting. For example, environmental assets need to be finalised before the shoot begins, so the Art Department and Virtual Art Department should be among the first hires in a new production.
What advice would you give to anyone who wishes to pursue a career in your field?
The democratisation of this technology over the past few years makes this a great time to start learning VP, and the bar to entry is low. Install Unreal Engine, set up a green screen, grab a camera and jump in!

The UK. First for world-class film and television production. The British Film Commission provides free, tailored support, from development through to delivery.