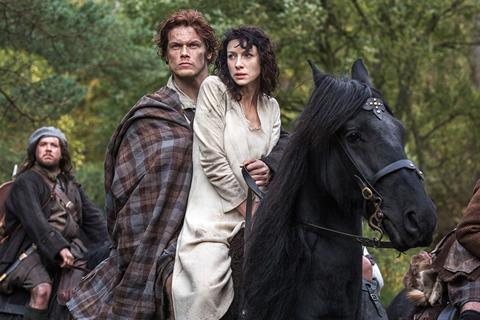 That the UK's film and high-end TV production landscape has never been busier is an oft-heard phrase, but it has never been more true.
While the Covid-19 pandemic continues to impact global business, the UK's speedy implementation of industry-wide safe working practices has meant that filming in the UK has continued apace, and it remains an attractive destination for incoming productions. (The Working Safely During Covid-19 in Film and High-end TV Drama Production Guidance was first published by the British Film Commission (BFC) in June 2020 and is continually revised.) In recent months alone, the UK has hosted shoots for the likes of the latest Mission: Impossible films, the new Indiana Jones film and series 5 of The Crown.
In recognition of that increasing interest, the BFC has received an additional £4.8m of government funding over three years to expand its work in promoting and facilitating studio space development, and attracting an increased number of major international productions to the UK. To that end, the BFC have brought on board studio veteran Jeremy Pelzer as stage space strategist, and are supporting major studio developments across the UK, such as East London's Barking and Dagenham, Bristol's The Bottle Yard Studios and Dragon Studios in South Wales.
But as space increases, so does the need for talented UK crews to service the productions that fill them. The British Film Institute (BFI) is currently undertaking a major strategic skills review on behalf of the Department for Digital, Culture, Media and Sport which will develop long-term solutions to tackle the skills needs of the screen industries.
Filling the gaps
The BFC is already focused on skills training, working alongside industry and education partners to ensure that UK crews can meet the needs of incoming and domestic productions. Earlier this year, the BFC announced a partnership with The Production Guild of Great Britain (PGGB) to increase access to diverse and experienced crew across the UK, investing £100,000 in PGGB's Mission Inclusion Programme and offering training schemes for a number of production team roles, as well as a new accredited programme of Covid Supervisor training.
"With the constant production demand, the need for skills training is one of the most pressing issues facing our industry today," notes Gareth Kirkman, who leads on UK business and industry development for the BFC. "It's not just about numbers; crews need to be helped with access to the right training and they need to be given support in receiving it. The concern of clients in both the UK and USA is that they do need more people, but they want to make sure they are properly skilled."
"The strength of the talent pool in the UK has always been a draw for clients who may be considering bringing their productions over," adds Sorrel Geddes, the BFC's LA-based SVP, US production and events, who works closely with North American studios and producers looking to film in the UK.
"Fostering relationships between our clients and UK training initiatives is critical to continuing the growth of skilled crews," Geddes continues. "We work with clients to ensure they are connected to relevant organisations and, in some instances, help to develop specific training to address differences between UK and US production practices. Many companies have training and skills development as part of their corporate ethos and are enthusiastic about supporting current UK initiatives."
Netflix, for example, has just signed a long-term lease at Longcross studios and has committed £1.2m to new training programme 'Grow Creative UK', which will support the training of up to 1000 people across the UK through its own productions, partners and education institutions, with an additional £1.5m put aside to support the training of talent from under-represented groups.
"Netflix's long-term ambition is to be the studio that provides the most training opportunities," says Alison Small, manager of Grow Creative UK, who notes that it makes sense for Netflix to invest in the UK as it is the streamer's biggest co-production hub outside the USA. "The reason why so many of our productions are based in the UK is because of its world-renowned tradition of creative brilliance, state of the art facilities and infrastructure and a highly skilled and versatile workforce."
The demand for crew is not limited to physical production roles. "The [Covid-19] pandemic accelerated the uptake of virtual production techniques, and it became clear that the industry was struggling to fill some key roles," notes Alex Hope, former joint managing director of multi-award-winning DNEG and ScreenSkills vice-chair, who is leading a ScreenSkills steering group around this issue. "There is a need to establish and share best practice in this new area, and future proof the sector by planning for greater use of this technology."
"We have commissioned sessions covering 'Introduction to Virtual Production", 'The Impact of VP on The Art Departments' and Unreal training," continues Hope. "We have an exciting programme of seminars planned to run between this October and February of next year, which will enable industry professionals to understand the virtual production process from end to end."
Crucially, not only are the BFC and its partners working to address skills training across the spectrum of industry roles, but also across the entirety of the UK.
England
In the north of England, Screen Yorkshire has pioneered the Beyond Brontes programme, to address under-representation by offering young people from ethnically diverse backgrounds masterclasses, training and mentoring, as well as hands-on experience on productions including All Creatures Great And Small, The Syndicate and Gentleman Jack.
And in the capital, Film London's Equal Access Network (EAN) runs specialised programmes and schemes to support new entrants, returners and underrepresented talent in the industry. EAN's latest edition of the Breaking The Glass Ceiling programme, run in partnership with Bectu, will support 10 mid-level professionals from diverse backgrounds to become future leaders and department heads. With funding from BFC, Film London will also be investing in skills and training and are looking to the fashion sector in particular for individuals with transferable skills.
Scotland
With Scotland a base for productions including Vigil, Outlaw King, The Rig and the Apple TV's upcoming Tetris feature, it's no surprise that there are many skills trainee schemes to be found north of the border.
Ever since Sony Pictures and Starz's hit series Outlander began filming in Scotland in 2014, the production has, along with Screen Scotland and ScreenSkills, co-funded a traineeships programme enabling around 20 trainees to work on the production per series. Screen Scotland has also been working directly with Amazon Studios and BBC Studios to recruit trainees for the forthcoming Good Omens Series 2.
Elsewhere, Screen NETS, which is funded by Screen Scotland in partnership with Screen Academy Scotland and Edinburgh Napier University, is a six-month apprenticeship programme giving on-the-job training across technical, production and design roles. And the BECTU Vision project delivers targeted short courses and a drama training programme of activity to support skills development of Scottish crew. In addition, the BFC has funded the role of a freelance skills consultant to support BTL training provision in Scotland.
Wales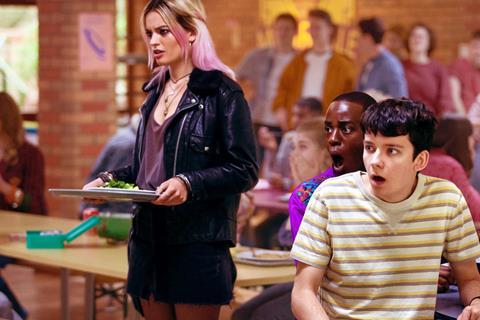 In Wales, which has hosted productions including Netflix's hit show Sex Education, the streamer's forthcoming feature Havoc and HBO/BBC/Bad Wolf/Lucasfilm's Willow, the focus is on making sure that every part of the country's industry has access to talented crew. With this in mind, the Step Across scheme, which is funded by the BFC with Screen Alliance Wales, Ffilm Cymru Wales, Sgil Cymru and Creative Wales, aims to support creative sector professionals publicise their transferable skills and meet demands in the various sectors across film, television, theatre and live events. The scheme connects individuals to companies which can utilise their skills, and support any re-training needs.
Northern Ireland
Northern Ireland Screen takes a similarly proactive approach, placing between 80 and 120 trainees per year on projects funded by NI Screen and supporting them with bursaries for training courses.
One such course is the Production Craft and Technical Skills scheme, which provides training opportunities across a variety of roles and is open to crew at all levels. Another, Stepping Up, is available across film, TV drama, factual entertainment and games, and gives participants the support to step up to the next level of their career. There is also a major benefit for local companies, as they are increasingly able to recruit the skilled individuals they need from within Northern Ireland, thereby strengthening the local screen industry.
Diversity and Inclusion
Across all of these schemes, diversity and inclusion is crucial. "It's about having as much engagement with as many different partners that are as representative of the entire UK as possible," says the BFC's Kirkman. "There are so many great organisations out there, from the regional screen agencies to those that have a specific focus, such as disabled individuals working in TV. The key thing for the BFC is to reach out to these organisations and make sure that they are aware of what we can do to support them."
And the UK's ability to offer skilled, diverse crews is also essential when it comes to attracting US clients.
"It's important for our clients, and the BFC, that they can tackle their Corporate Social Responsibility goals globally," notes the BFC's Sorrel. "Our team ensures we are across the brilliant work being done in the UK, and that our clients have access to that work. We listen and learn; if our clients experience any challenges we can help build additional support programs with the appropriate organisations, share information with our partners and government, and generally help ensure the UK remains a world-leading production centre."

The UK. First for world-class film and television production. The British Film Commission provides free, tailored support, from development through to delivery.
View full Profile