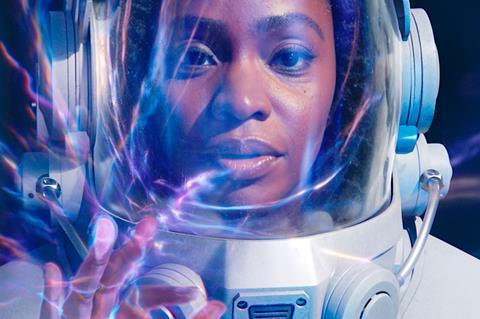 For the film and high-end television industries, virtual production (VP) and its myriad techniques have become as regular as choosing a catering firm, and there are a growing number of UK providers and creatives on hand to help.
Whether it is projecting a view of earth for The Marvels, creating a virtual concert residency by the Swedish pop group ABBA or conjuring an entire world for Gareth Edwards' upcoming indie sci-fi thriller The Creator, UK talent is involved.
The British Film Commission (BFC) is upping efforts to highlight the breadth of infrastructure available in the UK, and help productions better understand how they can utilise the most up-to-date VP methodologies, by launching a directory to help guide productions to facilities/experts in the field.
"VP has evolved a huge amount in the last few years, and UK companies have been spearheading this evolution," says BFC business and industry development lead Gareth Kirkman, pointing to facilities including London's 80Six, MARS Volume and Garden Studios/Anna Valley, Scotland's NightSky, Manchester's Recode XR, Yorkshire's Xplor at Production Park and Bristol's VERO.
The BFC Virtual Production directory will be a key resource for producers and production execs, providing an overview of UK-based facilities with the capacity to work on major feature films, high-end television and audiovisual projects of all shapes and sizes. The VP directory complements the BFC's existing Studio Map and post and VFX directory.
'Where should we use the wall?'
The BFC notes that UK companies and creatives have long been at the global forefront of employing innovative real-time shooting methods on productions and have developed a full-service supply chain at pace.
"First and foremost, we have a world-class VFX infrastructure," says Kirkman. "It is these facilities that have been researching and developing the use of what we now think of as fundamental aspects of virtual production for decades and integrated them into workflows.
Through this we have an abundance of facilities able to support projects throughout the production process, offering pre-production services and visualisation, on-set supervision with real time workflows, motion control use and, of course, simulcam, In-Camera VFX and LED volume shoots."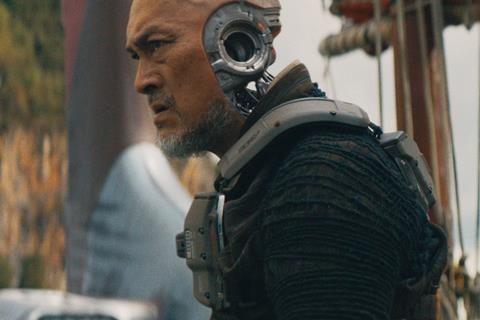 Part of the uptick in VP deployment has been the growing use and draw of LED volumes. Danielle Legovich, executive producer for VP at Industrial Light and Magic (ILM) London, thinks that within the last decade, the conversation with filmmakers and producers has gone from 'oh, look at this wall' to 'where should we use the wall?'.
"[VP] has developed into a regular part of the toolkit and is becoming a more comfortable place for people to use to create," says Legovich. "We're seeing education coming up in the universities and in government schemes to teach it as part of the curriculum in becoming a filmmaker now. It's becoming more about what's the right place to use it?"
ILM London is front and centre of the VP evolution having partnered on myriad projects of all sizes and shades including Abba Voyage, HETV shows Andor and The Stand, and big budget movies such as The Marvels and The Batman to name a few.
Skills
Ability and skills are growing in line with the level of requests made by filmmakers for what VP can bring. "Early on, we decided that we needed LED screens for two of our sets," says Marvels producer Matt Jenkins. "Marvel had invested a lot of money on their volume stage at Pinewood through ILM, but we very quickly decided that we wanted to build our own LED wall because we didn't want to retrofit the drama in the various scenes into our volume. We wanted to make the volume work for us so we ended up building pop up panels."
One of these was for Carol Danvers' (aka Captain Marvel') space station command centre, and the other for the view through the windows of her ship. "For the space station, we built a full view from space, which we used IMAX footage for the shot from the international space station," explains Jenkins, who had previously deployed LED volumes for Kenneth Branagh's Murder on the Orient Express in 2016. "The Marvels volume was an epic build, 100 metres long by 50 metres high, using thousands upon thousands of LED panels."
The projected space station footage from a real space station was augmented by the effects team. "We watched the space footage at the BFI IMAX. Going from there to three or four months later, walking onto our Marvels soundstage and seeing that footage, wrapping around our entire stage, was unbelievable. It felt like being in space," recalls Jenkins.
Jenkins, Legovich and Kirkman all agree that VP is not just about LED volumes, but blending a multitude of virtual techniques with physical production, for which the UK offering has expanded to meet demand.
"There is no need for people who have never done VP before to feel uncomfortable," says Legovich. "We have a team of people who can communicate and can speak both languages - virtual and traditional physical filmmaking.
She also notes that VP is a natural evolution in filmmaking. "There's virtual art departments and there's motion capture and Medusa facial capture performances that have just been part and parcel of the filmmakers' toolkit for so many years."
David Levy, director, business development solutions at ARRI EMEAI, has seen a growing demand for proven integration of camera and lighting systems into VP workflows."When it comes to lighting, we can advise on the integration of physical lighting fixtures within an LED volume to ensure skin tone and fine details are accurately reproduced," Levy says. "We have developed real-time control and monitoring of our lighting fixtures via conventional lighting boards or playback systems, thanks to our focus on the importance of IP interfaces and control protocols such as SACN and ARTNET."
In addition to helping filmmakers with their own VP studio planning, ARRI also operates its own stage in London which pairs ARRI's filmmaking heritage, Creative Technology's live production expertise and onsite camera, lighting and grip packages from ARRI Rental.
"The UK has leaned strongly into training for virtual production, with national skills body Screenskills delivering multiple VP focused programmes as well as a number of industry-led training academies, programmes and workshops," Kirkman notes. "Not just for those already working in the space, but also to maximise the number of traditional below-the-line crew who are trained in working on productions utilising VP methods."
Adds Kirkman: "VP is a toolkit, both creatively and practically. It doesn't replace existing production workflows - locations/traditional studios remain key – but can enhance if the project suits."
Check out the BFC's VP directory for a full list of VP facilities across the UK's nations and regions who can help made the impossible possible.
Read more from UK In Focus - presented by the British Film Commission