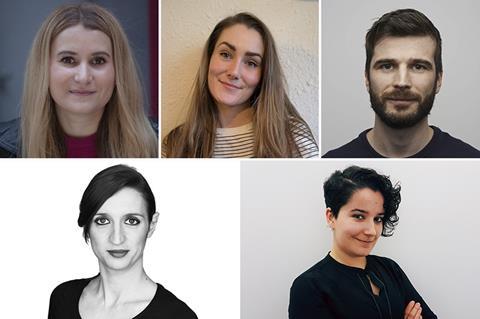 With the Covid-19 pandemic creating unprecedented challenges for the UK's film and TV production industry, the VFX and post-production community has found itself having to adapt to new work practices and technologies in a short amount of time.
Five individuals from around the UK working in the sector tell us how they have navigated the last few months and why they are so confident about the future.
What's the most exciting project you've worked on recently?
Kaya Jabar (visualisation supervisor, Framestore, London): The Midnight Sky [Netflix]. Being brought on to help plan for the LED screen built around the observatory and run virtual camera sessions for the bunker sinking sequences posed very unique challenges. Being able to plan the scope of the physical build by creating technical mock ups in Unreal Engine and using real-time reflections to show the effects on the real set was very satisfying.
Llyr Williams (lead VFX artist and head of CG, Bait Studios, Wales): Last year we delivered VFX for the film Dream Horse [Raw/Warner Bros]. We were tasked with populating several shots with crowds of spectators at Chepstow and Newbury racecourses. We knew early on that this could only be achieved with a CG crowd system, so we set about developing a tool within SideFX Houdini. It was the first time we'd tackled large CG crowds, so it was quite a learning curve, but we now have a tool that enables us to quickly populate areas with just a few clicks; something which has obvious potential given the current filming restrictions.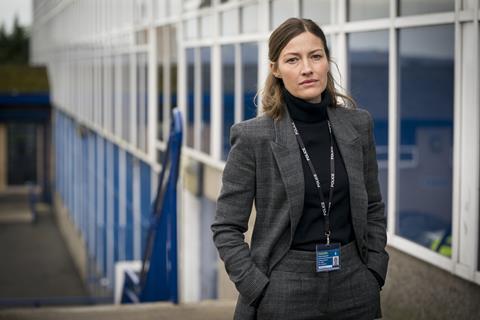 Sophia McKeever (post-production supervisor, Yellowmoon, Northern Ireland): My most exciting recent project would have to be the sixth series of Line Of Duty [BBC]. Having worked on previous series as a dailies assistant early in my career and as post production supervisor for the later series, it is a production I really enjoy working on. This series we have a couple of large scale action sequences, which provided us with an exciting new challenge in terms of VFX and sound design.
Elena Vitanza Chiarani (creature supervisor, Axis Studios, Scotland): Building a Digi-Double creature for a project that's still in production. Creating a photoreal creature is quite challenging per se, however creating a photoreal Digi-Double represents one of the most difficult tasks in visual effects. Especially considering that the creature is a primate that closely resembles a human but has an extra level of complexity in the fur.
Basia Lalik (freelance post-production supervisor) Big Little Lies 2, for HBO. We started the post-production in London and moved it to LA half way through. We worked in three time zones between London, Montreal and LA, against very tight TX deadlines. When one of us was sleeping, another person had to work, otherwise we wouldn't have made it!
How have you navigated the challenges of the Covid-19 pandemic?
KJ: Creativity and keeping motivated have been the biggest challenges. As humans our creativity stems from experience, and being confined to our homes has really affected the visualisation team. We've tried to navigate this by introducing virtual meeting rooms, allowing artists a few hours a week to explore and research topics that interest them and that they feel will improve their work or life.
LW: Apart from the obvious limitations of working online, communication has been good. I'd say review sessions have been the trickiest to deal with; not being able to review work together on a big screen. Fine detail work like grain matching and tech-checking is challenging. It's just a case of adjusting the way we work while maintaining a high standard of output.
SM: We were extremely lucky to have a number of projects already in the post production pipeline when all film and TV productions had to halt filming. In response to the new regulations, we devised a new workflow to accommodate final post remotely, using an application called Shotgun to enable our clients to review new shots on location and set or, in this case, from their homes. Our remote grading, ADR recording, mixing and online workflow was really put to the test during the final post of HTM's Bloodlands for the BBC. The grade was reviewed remotely by our clients on iPad Pros, which provided excellent colour accuracy. The mix and online processes were similarly conducted remotely, with files being shared over the network and discussions held over Zoom. ADR recording was achieved by implementing stringent Covid compliant rules within our studio, keeping recordist and artist separated at all times.
EVC: I am a mother of two very active kids so, for me, balancing work/home schooling and personal life has been quite challenging. Talking with some colleagues I noticed issues we have all shared, such as insomnia, difficulty in separating private life from work life, issues with communication, missing social interactions and similar.
BL: I was meant to start working on His Dark Materials 2 [HBO] when the pandemic started and my immediate fear was that the show hadn't finished shooting. Fortunately with the help of VFX and clever editing, the team worked out very creative solutions to make the story work and carry on with post-production. We managed to record creature dialogue and some ADR remotely all over the world. Luckily, by the summer we were allowed to go back to the studios with strict social distancing policies in place. Our post house worked out a very effective solution for remote reviews so we could carry on with only a few people attending in Soho. It's fascinating how quickly the industry adapted.
How do you think the Covid pandemic will change the UK's VFX and post industry in the longer term?
KJ: It has really accelerated global collaboration and broadened the talent pool. I also look forward to making virtual production workflows more accessible and robust, bringing more of that tactile and grounded feeling to a purely virtual content creation. I can't wait for everyone to have a virtual camera device on their desk and be able to create more freely!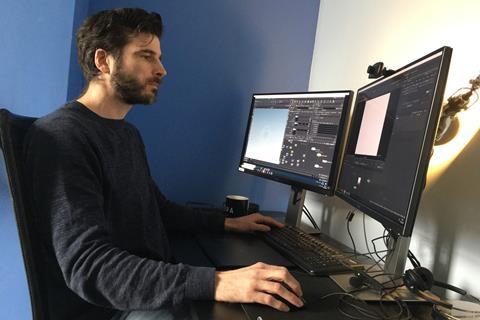 LW: The pandemic has forced us into a situation where we can assess the pros and cons of flexible remote working. The potential is there to have companies with large teams of artists working completely online in the UK and beyond, but I think it's still important to have a physical base. I see some sort of hybrid way of working as being the best way forward. The Virtual Production technology used on shows like The Mandalorian [LucasFilm] is also very exciting. It's integrating the VFX process much more into productions which can only be a good thing.
SM: I think we will move towards a more remote process for some aspects of final post. Not only as has it provided flexibility, but it has also made allowances for the global reach of the film industry, making final post reviews available across different time zones. Tailoring the optimum blend of both the old and new approaches to each production will be key in the future.
EVC: I miss the office, but I do think it is great to have the opportunity to work from home Especially as a parent, I think a hybrid solution could solve a lot of the issues I was facing before Covid-19, trying to balance all my day to day responsibilities.
BL: Working from home will definitely be more acceptable. And perhaps we can have an even bigger talent pool as people won't have to physically live in London anymore. I think the demand is growing, too. People watch more so we need more content. Shooting is and will be restricted for a while yet so filmmakers are looking into solutions within VFX.
Finally, why do you think the UK's VFX offering remains so world-leading?
KJ: VFX has always toed the line between art and technology and the UK seems to have struck that perfect balance in education and sensibility to allow us to innovate in the field.
LW: There are VFX companies all over the UK and the past year has shown us that this work can be done from anywhere by a huge talent pool of young, enthusiastic VFX artists.
SM: Starting out in such a competitive industry can often be daunting, but with the support of funding bodies such as NI Screen and BFI, young talent is bolstered and encouraged through a number of diverse training schemes. VFX is fast becoming an essential practice within post-production, with such high demand there is no shortage of emerging young talent.
EVC: It's a variety of reasons, both economic and cultural. Big companies are located in the UK, the workforce is incredible and VFX schools are among the best in the world. It is a winning combination in my opinion.
BL: We have a fantastic pool of talent — not only from the UK but from all of Europe — and competitive tax reliefs. I also think Britain has a remarkable filmmaking history, and that brings huge confidence.

The UK. First for world-class film and television production. The British Film Commission provides free, tailored support, from development through to delivery.