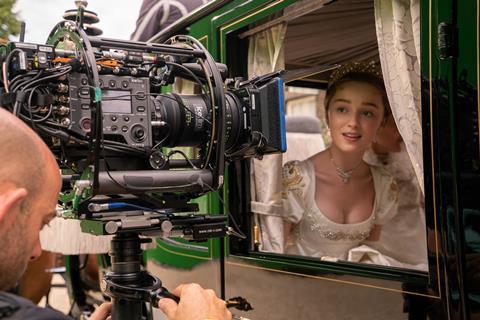 As a world-leading filming location, the UK has much to offer: attractive financial incentives, dedicated national and regional infrastructure, top-class facilities and myriad locations.
Fuelling all of that, however, is our widening pool of above and below-the-line talent across all disciplines, which offers incoming productions a wealth of skills, experience and dedication from which to draw. Here, we take a look at 10 such individuals, who helped to bring two recent big-scale productions — Warner Bros blockbuster Wonder Woman 1984 and Netflix drama Bridgerton — to the screen.
Wonder Woman 1984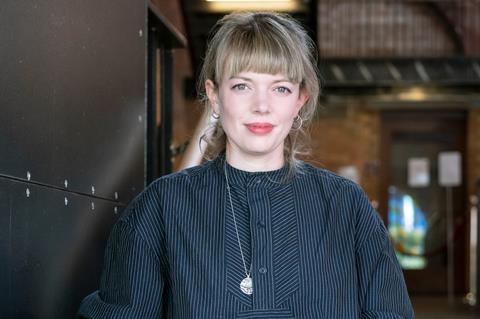 Sinéad Kidao - Assistant Costume Designer
Irish-born, London-based Sinead Kidao studied costume design at RADA and, in 2010, began working as an assistant alongside Oscar-winning costume designer Jacqueline Durran on projects such as Anna Karenina (Universal) and Little Women (Sony). A Screen Star Of Tomorrow in 2020, she has recently worked as a costume designer for two episodes of Steve McQueen's acclaimed Amazon/BBC film series Small Axe and Emily Mortimer's forthcoming TV mini-series The Pursuit of Love (Amazon Studios/Open Book Productions) and served as assistant costume designer on Wonder Woman 1984 (Warner Bros). She has also spearheaded The Costume Director, an industry sustainability initiative to re-use costumes.

Lilly Blazewicz - Foley Editor
Having previously worked in senior sound roles for both Warner Bros and Pinewood, serving as head of editorial for the latter, Lilly Blazewicz is now an independent sound editor for both film and television. She has worked as a foley editor on projects including TV shows The Witcher (Netflix/Hivemind) and Devs (DNA/BBC) — for which she was nominated for a Primetime Emmy — and films such as The Personal History of David Copperfield (FilmNation Entertainment/Film4), Misbehaviour (Pathe/BBC/Left Bank), Wonder Woman 1984 (Warner Bros) and the forthcoming seventh and eighth instalments of the Mission: Impossible franchise for Paramount.
Liz Barron - Senior Special Effects Technician
Beginning her career as a special effects and props technician on TV shows like The Ministry Of Curious Stuff(CBBC) and A Touch Of Cloth (Sky/Zeppotron), Liz Barron made a move into features with Universal's Johnny English Reborn. Since then, she has worked on big budget productions including The Worlds End (Universal), Paddington (StudioCanal), Justice League and both Wonder Woman and its sequel Wonder Woman 1984 (all Warner Bros). She has most recently worked on upcoming sci-fi drama series The Nevers directed by Joss Whedon for HBO.
Hannah McCarthy - Assistant Location Manager
Starting out as a location marshal on features such as Spectre (Sony/MGM), The BFG (Walt Disney) and Fantastic Beasts And Where To Find Them (Warner Bros) and then location assistant on productions including Phantom Thread (Focus Features) and Tomb Raider (Warner Bros), Hannah McCarthy now works as an assistant location manager on prestige features like Tenet, Wonder Woman 1984 (both Warner Bros) and the forthcoming Venom: Let There Be Carnage (Marvel/Sony) and The Batman (also Warner Bros). She is also attached to Cuba Gooding-Jr's directorial debut Steam for Wudi Pictures.
Becky Lee - Aerial Camera Technician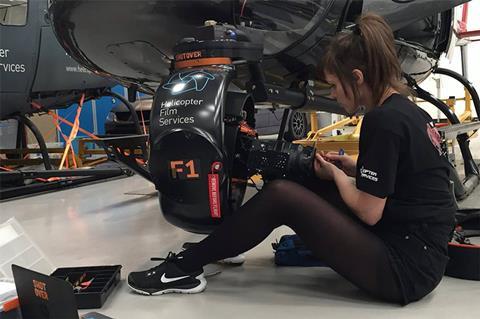 Having begun her career as a camera trainee and assistant on TV shows Mr Selfridge (ITV Studios), Broadchurch (Kudos/BBC) and Stan Lee's Lucky Man (Carnival Film &TV), Becky Lee has since built up a wealth of camera experience across features, commercials, music promos and live events. Trained as an aerial head technician, she has worked as such on features like Spectre (Sony/MGM), Captain America: Civil War (Marvel Studios), Ready Player One and Wonder Woman 1984 (both Warner Bros), along with the forthcoming No Time To Die (Sony/MGM) and Black Widow (Marvel Studios).

Bridgerton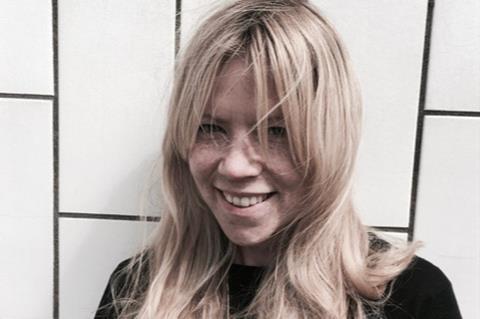 Sarah Bridge - Music Supervisor
An independent music supervisor for film and television, Sarah Bridge's feature credits include the Oscar-winning Theory Of Everything (Working Title), Peter Middleton and James Spinney's BAFTA-nominated documentary Notes On Blindness (Arte/Artificial Eye) and Harry Macqueen's forthcoming drama Supernova(BBC Films). On the small screen, Sarah has served as music supervisor on such prestige series as The Crown and Bridgerton (both for Netflix), and New Regency Production's recently announced crime drama The Beast Must Die.

Nicki Ballantyne - First AD
An experienced first assistant director, Nicki Ballantyne has worked across film, television and commercial productions in the UK and internationally. Alongside her recent work on Netflix period drama Bridgerton, she has served as first AD on the likes of US drama Tin Star (Amazon/Kudos/BBC), the celebrated series Mr Selfridge (ITV Studios) and Daisy Aitkens' feature comedy You, Me and Him (Sky).

Anne Mouli Castillo - Location Manager
Having started her career as a trainee and assistant on the likes of Mr Holmes (Miramax), Avengers: Age of Ultron (Marvel Studios) and Now You See Me 2 (Summit Entertainment), Anne Mouli Castillo is now working as a location manager across films like Annihilation (Paramount/Netflix) and The Aeronauts (Amazon Studios) and high-end TV projects including A Very English Scandal (Amazon Studios), State Of the Union(Seesaw Films) and Bridgerton (Netflix). She has most recently served as location manager for Guy Ritchie's action thriller Wrath of Man for Miramax.
Sanaz Missaghian - Costume Supervisor
London-based costume supervisor Sanaz Missaghian began her career as a production coordinator on features including The Other Boleyn Girl (Sony), before becoming a costume coordinator on Harry Potter And The Half-Blood Prince and Harry Potter And The Deathly Hallows Parts 1 and 2 for Warner Bros. Since then, she has worked on large-scale productions including Paddington 2 (StudioCanal), Wonder Woman (Warner Bros), Fast & Furious: Hobbs and Shaw (Universal) and Kay Cannon's upcoming Cinderella for Sony, as well as all eight episodes of Netflix's Bridgerton

Kamanza Amihyia - Hair & Make-Up Designer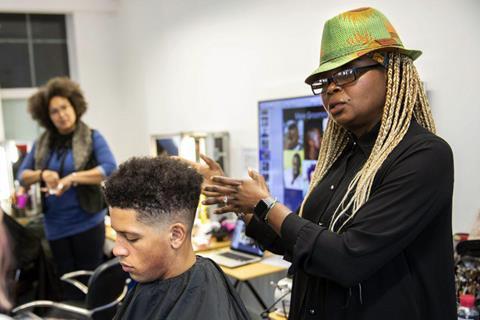 With experience across film, TV, theatre and fashion, Kamanza Amihyia has worked as a crowd hair and make-up artist on features including Coky Giedroyc's adaptation of Caitlin Moran's How To Build A Girl (Lionsgate UK/Film4) and small-screen projects including Steve McQueen's Small Axe film series for Amazon/BBC and Netflix drama Bridgerton. Amihyia also works with training organisations such as BECTU to develop training courses which aim to support BAME performers by focusing on such things as styling afro hair and designing make-up for black and Asian skin.

The UK. First for world-class film and television production. The British Film Commission provides free, tailored support, from development through to delivery.
View full Profile