What impact did the high-profile online leak of X-Men Origins: Wolverine ahead of its theatrical release have on its worldwide box-office performance, asks John Hazelton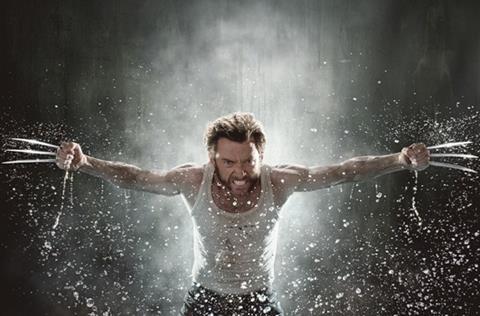 At first it looked like an April Fools' Day joke. But no-one at Twentieth Century Fox was laughing when it was confirmed, early on April 1, that a workprint copy of the studio's X-Men Origins: Wolverine - reportedly with excellent picture quality but missing many effects and with temporary sound and music tracks - had been leaked online a month ahead of the film's May 1 opening date.

Pre-release leaks of big summer movies are rare but not unknown. The last was in June 2003, when a similarly unfinished workprint of Hulk found its way online two weeks before the film arrived in cinemas.

In the Wolverine case, however, thanks to the longer lead time and growth in broadband penetration and file-sharing sites, the potential audience for the illegal version of the film was much bigger than in any previous incident.
Fox, which declined to talk about the incident on the basis that the FBI has asked the studio not to discuss the case, moved quickly to limit the damage.

In a statement issued hours after news of the leak broke, the studio promised to prosecute "the source of the initial leak and any subsequent postings" and welcomed "the support of fan sites condemning piracy and this illegal posting". (Those fan sites appeared less supportive when Fox's initial claim that the workprint version was 10 minutes shorter than the finished film proved to be mistaken).

Piracy experts suggest, however, that Fox's efforts to plug the leak will have been largely in vain. While some file-sharing sites will remove specific postings of content at the request of a copyright holder, others - such as the notorious Pirate Bay and sites with private membership - may not.

"Once there's a copy on the internet," says David Price, head of piracy intelligence at UK-based online intelligence company Envisional, "unless you can grab that copy immediately, which in these sort of circumstances is impossible, you cannot stop a determined downloader from getting what they want."

Estimates of how many people have downloaded or streamed the workprint version of Wolverine (which is still listed on some file-sharing sites, alongside camcorder copies and rips from R5 DVDs, which are released early into piracy-ridden markets such as Russia) range from a few hundred thousand to seven million.

Speculation about the source of the leak has focused on the film's post-production process. Australian effects house Rising Sun Pictures, which worked on the film and whose watermark reportedly appears on the workprint copy, has denied ever having had access to a complete version of the film.

And rumours suggesting the leak happened when a DVD copy of the film was being made at the request of Rupert Murdoch, chairman of Fox parent News Corp, remain wholly unsubstantiated.

Meanwhile, distribution executives - at other studios and, undoubtedly, at Fox - have been trying to assess how much damage the leak may have done to the film's box-office performance.

If millions did download the film and then cancel their plans to see it in a theatre, the cost of the leak could be in the tens of millions of dollars.

Yet in website comments left in the days after the leak, while some people claiming to have seen the workprint copy panned the film, others said they would still see it in cinemas.

Measured against the other films in the X-Men franchise, Wolverine (which is still playing in many territories, including the US, and has yet to open in Japan) ranks third out of four, with a worldwide gross of $362.4m, as of June 30 (see table).

A comparison of the films' performances in territories with the worst piracy problems is inconclusive. In Mexico, Wolverine is substantially down on all its X-Men predecessors, but that probably has more to do with the swine-flu outbreak that closed cinemas just as the film was released.
Tell us your view on piracy, take ScreenDaily's survey here.
The Figures
$177.8m
Wolverine's current domestic gross
35%
Drop in takings for Wolverine compared to The Last Stand in the Philippines
15%
Boost in revenues to date in Malaysia for Wolverine over The Last Stand
111%
Increase in Russian takings for Wolverine compared to X-Men United
$1.53bn
Combined worldwide gross of the four X-Men titles
In Russia, Wolverine is 25% up on The Last Stand and 111% up on X-Men United. In Spain, it is 2% down on The Last Stand but 12% up on United.

Even in South-East Asia, where one rival studio believes the film was most damaged, results vary by territory. In Malaysia, Wolverine is 15% up on The Last Stand and 92% up on United. And in the Philippines, it is 35% down on The Last Stand and 13% down on United.

The film's domestic opening weekend take of $85.1m indicates that early interest in the film was not substantially dampened by the leak. That in turn suggests Wolverine's subsequent performance - its domestic gross stands at $177.8m, compared to United's eventual tally of $214.9m - may have had more to do with mixed word of mouth than piracy.
Q&A: Cutting the pirates down to size
Kathy Garmezy is assistant executive director, government and international affairs at the Directors Guild of America.
John Malcolm is senior vice-president and director of worldwide anti-piracy operations for the Motion Picture Association of America.
John Palermo is one of the producers of X-Men Origins: Wolverine and a partner with the film's star, Hugh Jackman, in Los Angeles-based Seed Productions.
David Price is head of piracy intelligence at Envisional, a UK-based internet intelligence company.
Can anything be done to prevent this happening again?
David Price: The studios will be double and triple-checking their production processes and the security around the post-production houses. The fact Wolverine is an isolated incident indicates the studios really do have pretty tight control over this issue.
Kathy Garmezy: We have to reach a common understanding between those who say they are concerned with protecting the internet and those who are trying to protect the artists who create the works. Moreover, we have to develop solutions that will allow us to deal with evolving technology, both on a national and an international level.

John Palermo: It's important to educate young people, especially, that downloading is illegal and unethical. Also, it's important to establish laws that scare them from doing it. For me and [Seed Productions partner] Hugh [Jackman], one of our goals is to make mini-videos explaining the consequences and how it's ethically wrong, and also [to visit] different countries and explain how piracy affects the industry and their economies.
Is piracy an occupational hazard?
John Malcolm: It's a profitable form of illegal activity, so there will be people who will be determined to steal content. And there will be people who might want to buy an inferior, cheaper DVD, maybe for economic reasons. That doesn't mean we can't have an impact on piracy. We can take out those camcorder thieves so that pirated copies are of greatly inferior quality. We won't completely eliminate piracy, but we can combat it; we can make an impact.

Price: Yes and no. There's always going to be piracy of movies and TV episodes. But there are ways in which you can frustrate casual downloaders, or turn people who might be casual pirates into legitimate customers [who are] either paying to watch your movies or TV shows, or watching them supported by advertising. The industry has to start looking at how to get their content out onto the internet legitimately as quickly as possible.
Have any lessons been learned from the Wolverine leak?
Price: If it shows anything, it's that the film companies have got to keep as tight a hold on their content as possible until it's made public for the first time. They've got to make sure that every time the film is looked at and worked on, they know exactly who's looking at it and who's working on it.

Garmezy: We have to directly address the mindset of the public, particularly among young people, who do not see piracy as stealing. We have to help people understand that if they value the work we do, and if they want us to keep doing it, they have to allow us to make a living out of it.

Malcolm: We learn lessons about how to win the anti-piracy fight, as do our members, looking at new and creative ways to use distribution platforms. And legitimate online distribution sites mean the industry is reacting, too.