M6-owned SND has risen swiftly to be one of France's most powerful film distributors. The company's president, Thierry Desmichelle, tells Nancy Tartaglione why he won't release more than 16 movies a year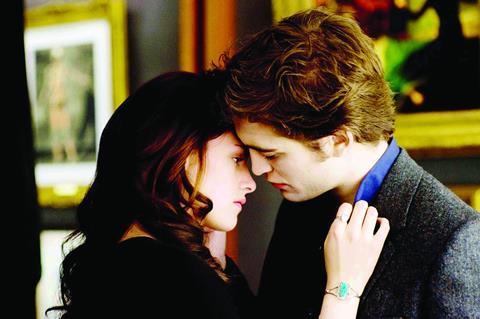 'Speak softly and carry a big stick' is perhaps the most apt mantra for Thierry Desmichelle. The SND president is rarely heard in public forums yet his imposing presence is felt. That is not to say the very private executive is fearsome, merely that the company he heads has become one of France's most aggressive buyers, boasting relationships with both Twilight producer Summit Entertainment and Marvel Entertainment.
During an interview at the SND headquarters outside Paris, Desmichelle's 52-strong team seems to buzz along under his watchful eye. Though it is not all seriousness, as the executive takes the time to joke about his age (he is 46 but looks younger) and talk excitedly about Sundance.
Desmichelle joined M6 Video in 1996, and purchased all rights and distributed the films in France with screen bookings outsourced. After selling nearly 1 million tickets to Autumn In New York, which Desmichelle released through SND in 2000, he decided to branch out and book screens himself, and M6 took over SND with M6 Video's activities being folded in. Desmichelle was named president of SND in 2001.
"The job of a distributor is not to just keep rolling out films. We are attached to quality."

Theirry Desmichelle
Following its buyout by M6 ― in which no money changed hands ― SND became an aggressive purchaser of US titles including early pickups such as The Wedding Planner (pictured), The Mothman Prophecies and Gangs Of New York. The company also released local hits such as Fabien Onteniente's People.
Among the company's biggest successes have been Summit titles: Mr & Mrs Smith (3 million admissions), the Twilight films (2.8 million and 4.2 million respectively) and, although it may not be a box-office cracker, The Hurt Locker (pictured) (200,340).
When Summit created its distribution venture and started looking for financial partners, Desmichelle was happy to oblige. SND now owns roughly 10% of Summit. The French company has no obligation to buy Summit-produced films, though it will come in on Summit pictures via a distribution deal or a straight acquisition, depending on budget size. Nor does SND become involved in the decision-making process other than as a consultant. "They test us," Desmichelle offers with a wry smile.
SND has another fruitful relationship with Marvel having released Ghost Rider, The Incredible Hulk and Iron Man (pictured) over the past few years. Desmichelle calls the set-up one of "very good rapport" and a relationship which is constantly being nurtured but, he says, SND "does not have the vocation of being a service company". He adds: "I am very careful."
The company releases about 16 films per year. Though there is no limit on what it can invest in or how much, Desmichelle believes working with more than 20 titles a year becomes problematic. "The job of a distributor is not to just keep rolling out films. We are attached to quality," he says. "Size matters little. The amount of investment is what makes the difference."
Bucking the trend
As for DVD, Desmichelle says that so far SND has not been hit too hard by the market decline. "DVD is healthy for us," he notes, adding that SND has seen strong increases with DVD now representing about 40% of the group's revenues. Video-on-demand takings have multiplied fourfold in the past year.
He contends that one of the advantages of SND's business for M6 is that it is building assets and earning money. SND sold 12.5 million tickets to its films in 2009 and he says he plans to aim higher in the future. "I'm happy with what I've done at SND. I would even dare to say I'm proud of my success for the group. But every year we set the meter back to zero. It's a constant quest."
Fact file
Thierry Desmichelle
■ Studied finance and law in Paris and opened a production company while still a student in 1983.
■ Joined Warner Video in 1987, followed by stints at production services group Tectis and home-video outfit Cinram.
■ Joined Groupe M6 in 1996 to oversee the development and monetisation of the rights catalogue.
■ M6 took over SND in 2001, with Desmichelle named president.
■ Desmichelle loves a good popcorn flick and hates films that take themselves too seriously.
■ SND releases for 2010 include Nine, The Twilight Saga: Eclipse and Remember Me.