Rebecca O'Brien, Ken Loach's long-time producer, says raising film financing in the UK has became complicated and expensive. She talks to Sarah Cooper about why she turned to France to fund Loach's latest project, Route Irish.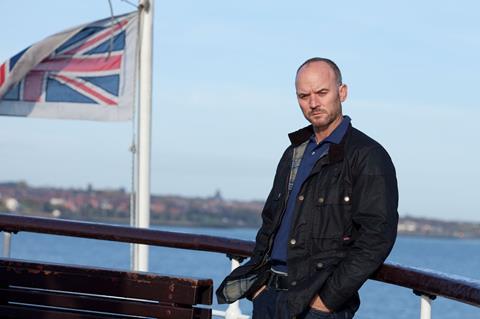 Directors don't get much more British than Ken Loach, and yet his last two films - Looking For Eric and latest project Route Irish - have been funded out of France.
This irony is not lost on Loach's long time producer and co-founder of Sixteen Films, Rebecca O'Brien, who has just finished shooting the $5.9m - $7.2m (€4-5m) Route Irish, which has been fully funded and cash flowed by France's Why Not Productions (The Beat That My Heart Skipped) and Wild Bunch.
"The problem in the UK is that there is less money around for everyone, so you have to look to more and more places for funding which makes things very complicated." says O'Brien. "With our French partners, the structure is so simple, it is just one agreement, they cash flow us and they trust us to turn out the film," says O'Brien.
Route Irish is O'Brien's eleventh Ken Loach film to date, and is penned by regular collaborator Paul Laverty. It tells the story of Frankie (John Bishop) and Fergus (Mark Womack), who work as private security contractors in Iraq, having already served as soldiers. But when Frankie is killed, his friend is determined to find out the truth behind his death with the help of Frankie's partner (Andrea Lowe).
"The problem in the UK is that there is less money around for everyone, so you have to look to more and more places for funding."
The project has shot for five weeks on location in Liverpool and a week in Jordon, which doubles up as Iraq. It sees Loach teaming up with cinematographer Chris Menges, whom he last worked with in 1986 on Fatherland.
O'Brien first came into contact with Why Not Productions through Looking For Eric, and more specifically, Eric Cantona, who asked Why Not to enlist a British director to make his film. They approached Sixteen Films. "And we enjoyed the experience so much that they asked us back again," she says.
She points out the difference in structure between Route Irish and another Sixteen Film production, Oranges and Sunshine, the directorial debut from Ken's son Jim Loach, which is being funded in the UK and produced by colleague Camilla Bray on roughly the same budget: "I signed 120 contracts last week on Oranges and Sunshine and Camilla has spent 27% of her budget on legal and financing fees, whereas I think I've signed less than 20 on this and spent maybe 2% of mine."
The discrepancy between the UK and France, says O'Brien, is down to government support. "The French government has invested heavily in its film industry and companies like Wild Bunch and Why Not are better capitalised than the equivalent companies over here," says O'Brien."
"Plus, they just trust seem to trust us more," she adds.
Wild Bunch is handling international sales on Route Irish, and has secured several territories including Portugal and Greece. Sixteen Films already has co-production/distribution deals in place with Spain (Tornasol/Alta), Belgium (Les Filmes Du Fleuves), Italy (BIM) and of course, France, through long-time Loach distributors Diaphana. It is hoped the film will be ready by late summer next year.
O'Brien acknowledges that one of the reasons she is able to rely on French support is because of the success of Ken Loach films in the territory. "France is our best territory. For some wonderful, inexplicable reason, the French absolutely love Ken Loach films, so that means our French partners can go and get television money [Route Irish has been sold to broadcaster France 2], and state support for co-production."
"The French government has invested heavily in its film industry."
Still, it is not just France where Loach is sellable. "Different films do well in different places. For instance, the Spanish are getting excited about Looking For Eric at the moment," she says.
Loach's films have also found a market, albeit a limited one, in the US through distributor IFC. "We had a respectable art house release of The Wind That Shakes The Barley ($1.8m) and IFC are planning to release Looking For Eric in March," says O'Brien. "Although subtitles might help," laughs O'Brien.
The film is yet to sell in the UK. "We tend to hop around with distributors in UK. This one is a tough thriller, so it's not going to be easy pickings. But it could work very well, because it has got a couple of really strong performances," adds O'Brien.
She is keen to point out the importance of the UK tax credit in helping to fund her films: "It is something that, as a producer I can bring to the table, which is really valuable. And it's the same with regional money.[Route Irish received financial backing from UK agency North West Vision and Media]."
Still, O'Brien admits that it would take a lot to entice her to seek UK funding again. "We will see in the next few months what Ken and Paul cook up. But I would be delighted if the French carried on working for us."