A new video in the Academy Of Motion Picture Arts And Sciences' webseries Moments That Changed The Movies tips its hat to Monty Python And The Holy Grail.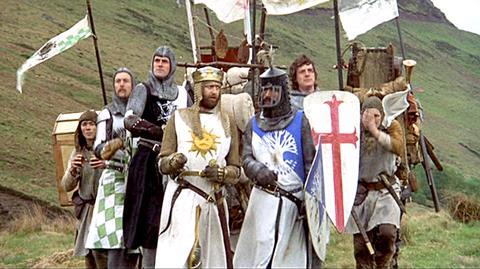 The segment dives into the origins of the cult film, celebrating its 40th anniversary, and examines the influence it's had on comedy ever since.

Co-directors Terry Gilliam and Terry Jones discuss the filming process in the video. As first-time directors they wanted to prove they had the chops to pull off a feature film.
The first day was nearly a failure, but once it was over there was no stopping them. They worked fast and completed the film.

Some of the film's funniest moments were complete accidents. The actors galloped everywhere they went because the production could not afford horses. This playfulness had an impact on the likes of Hank Azaria and other renowned comedians.
"I don't know why we find the heroes that we do," says The Hangover franchise star Ed Helms at the start of the video. "But those guys are why I do what I do."

It seems that almost everything in modern comedy can be traced back to Monty Python. Their intelligence, absurdity and deadpan approach endures and can be seen in shows like The Simpsons and South Park, or a film such as The Big Lebowski.