Slovenia goes with Seduce Me, Bosnia selects With Mom, Macedonia opts for To The Hilt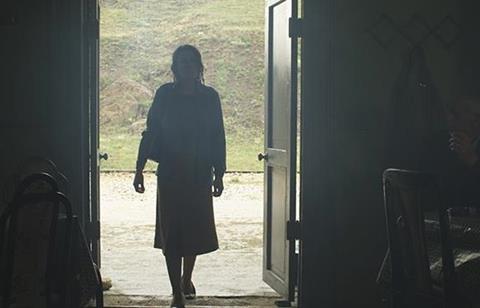 Kosovo has picked its first ever candidate for the Best Foreign-Language Film Academy Award.
Isa Qosja's Three Windows And A Hanging received its world premiere in competition at Sarajevo Film Festival this year.
The territory was not able to submit a film for Oscar consideration until this year.
"When I started working as the director of the Kosovo Cinematography Centre in 2011, I sent a request to the Academy to accept a nomination from us," said Fatos Berisha, the former head of the KCC and current artistic director of Prishtina's PriFest.
"I received the answer that Kosovo was not eligible as it was not a member of the United Nations.
"However, I did some research and found out that there is no such regulation in the Academy's rules, and that five non-UN countries had submitted films in previous years. We started lobbying with some former Oscar winners, and the US Embassy in Prishtina."
In the meantime, young Kosovan film-maker Blerta Zeqiri's short film The Return won awards at Sundance and Hamptons International Film Festival in 2012, which automatically made it eligible for an Oscar nomination.
Arben Zharku, the current head of the KCC, says: "This year I went to Tribeca and met with the Board members of the Academy and explained the situation of Kosovo cinema, that there is now more money and a stronger infrastructure, and more films are coming. By the end of May the Board decided to accept Kosovo to submit films from this year."
Slovenia, Bosnia, Macedonia submissions
Meanwhile, Slovenia has also chosen its candidate, the coming-of-age drama Seduce Me by writer-director Marko Šantić, who won best director at the Festival of Slovene Film in Portorose in 2013, and a special mention at the Warsaw International Film Festival.
The Association of Filmmakers of Bosnia and Herzegovina has selected Faruk Lončarević's second feature film, family drama With Mom, which world premiered at Sarajevo last year.
Macedonia opted for veteran film-maker Stole Popov's historical epic To The Hilt, which has just been released in the territory, after premiering at the Manaki Brothers International Cinematographers Festival in Bitola.