The introduction in 2012 of Abu Dhabi's generous production rebate underlines the region's ambition as an international production hub.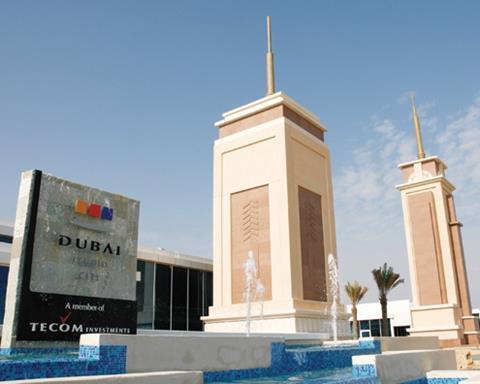 Where the Gulf region's power players once seemed fixated on building expensive sandcastles for others around the world to play in, their concern now is with shoring up the foundations of a self-sufficient local film-making ecosystem that won't blow away the moment another region becomes a global hotspot.
The United Arab Emirates (UAE), in particular, has been investing in facilities and Abu Dhabi this year introduced a new 30% production incentive. The aim is to attract international shoots and provide infrastructure for the growing band of regional film-makers who are finding their voices.
The strategy appears to be working; the region is attracting international production from the US and other territories, and the fact Emirati film-maker Mansour Al Dhaheri was able to make Sarab.com, a film about child pornography and online sexual exploitation that recently shot entirely in Abu Dhabi, speaks volumes about the region's growing confidence.
Standing in the way of development, however, are financial considerations familiar to anyone who has thought of moving to the UAE. "The question will always be, can this really be the hub for the region since the average cost of living is much higher than most Arab countries?" says Alaa Karkouti, who spends considerable time in both the UAE and Cairo on behalf of his film marketing company MAD Solutions. "This will make it harder for some talents to go to Abu Dhabi."
'Can the UAE be the hub for the region since the average cost of living is much higher than most Arab countries?'

Alaa Karkouti, MAD Solutions
In an effort to offset that cost, the Abu Dhabi Film Commission has introduced the region's first production incentive. In effect since September 1, the subsidy comes in the form of a rebate of up to 30% of qualifying spend in the Emirate of Abu Dhabi. Available for feature film, TV, documentary, advertising and music video production, the rebate relates to goods and services sourced from Abu Dhabi and expenditure on location and studio filming, as well as post-production. Hotel costs and flights booked on Etihad Airways are also included.
"I think the 30% is just about the right amount needed to attract films and grow the market," says Tim Smythe, CEO of Dubai-based production house Filmworks. "It is slightly higher than competing locations such as London, where it is also less expensive to accommodate crews. This is not a very cheap place to shoot."
Smythe should know. Filmworks has facilitated major international productions that have come to the Gulf region including Syriana, The Kingdom, Mission: Impossible - Ghost Protocol and The Bourne Legacy. The work is not just for US studio films. Under Smythe's watch earlier this year was also Sun Jianjun's Switch, China's big-budget answer to James Bond that stars Andy Lau as a special agent. It incorporated Dubai's iconic landmarks - the Burj Al Arab, Burj Khalifa, Atlantis and Emirates Towers - underscoring how the rapidly urbanising Arabian peninsula has more to offer than just desert landscapes.
By the time the next Chinese film comes knocking, a Dubai incentive to match Abu Dhabi's may also be in place. Together, they will help defray the expense of bringing in overseas crews that can account for 40%-60% of the production on high-end Hollywood spectacles.
There are a range of facilities across the Gulf, with more to follow in the coming years. For example, the ambitious Dubai Studio City development has already seen the opening of one sound stage of 15,000 sq ft, with two more to follow as part of phase one, while a host of production service providers operate out of Dubai Media City. Meanwhile, twofour54 and Digital Domain Media Group announced plans earlier this year to establish a media school and a 150,000 sq ft purpose-built production complex in Abu Dhabi, expected to be operational by the end of 2015.
'I think the 30% is just about the right amount needed to attract films'

Tim Smythe, Filmworks
However, it can still be difficult to find locals with the right skillsets to operate the latest technologies. And sometimes not even training is enough: as the first woman to shoot a feature film in Saudi Arabia, the challenges facing Haifaa Al Mansour on Wadjda, which premiered at Venice this year, were unprecedented. With no film-making culture to speak of in this ultra-conservative kingdom, she could never expect to be fully versed in the nuts and bolts of production - and having a Saudi woman directing a male camera crew was such a taboo-buster that Al Mansour had to retreat at times inside a van and direct her scenes via walkie-talkie for fear of inciting religious unrest on the streets of Riyadh.
Still, Wadjda is no one-hit wonder. At least one other film has quietly shot in Saudi Arabia, and there will be others to come. Sanctity from Ahd - a Saudi-born actress and film-maker who lives in New York and appears in Wadjda in a supporting role - will premiere at the Doha Tribeca Film Festival in November. The story of a poor pregnant widow who is blackmailed by her brother-in-law after her husband's death, the film was funded by France's CNC through its French producer Jerome Bleitrach.
"It wasn't easy to shoot the film but the passion and determination of my cast and crew was amazing," enthuses Ahd after her experience of shooting in her home city of Jeddah on the Red Sea. "Even the people of the poor neighbourhood we shot in welcomed us, and their help was paramount in making the film."
Hot new projects
From of-the-minute documentaries to revealing dramas, many of the new projects coming out of the Middle East have finance from Gulf backers
3000 Nights (Pal-Fr-Switz)
Pre-production
Dir Mai Masri
Until now, Beirut-based Palestinian film-maker Masri has been known for her documentaries. Her narrative debut is based on a true story of a Palestinian woman who gave birth while in prison, and then faced an agonising choice when fellow prisoners called a hunger strike.
Contact Nour Productions - mai.masri@hotmail.com
69 El Mesaha Square (Egy)
Pre-production
Dir Ayten Amin
Egyptian film-maker Amin's full-length narrative debut revolves around a lonely 62-year-old man who is terminally ill and has not left his home in years. Inspired by her late father, Amin describes this story as "a human comedy about facing death".
Contact The Film Clinic - mohefzy@film-clinic.com
Arab Spring Wedding (Egy-US)
Post-production
Dir Miriam Abu Sharkh
Of the many Arab Spring documentaries, this has sparked interest because it melds entertainment with heartbreaking insight into the daily struggles of the people of Gaza. East-West cultural differences are highlighted through a wedding between an American and a Palestinian.
Contact Gold Lion Films - cm@goldlionfilms.com
Cairo (Egy-Den)
In production
Dir Omar Shargawi
Denmark-born Shargawi moved from stills photography into film-making, and his debut Go With Peace Jamil won the Tiger Award at Rotterdam in 2008. His current feature project Cairo is a daring one, by all accounts, based loosely on the Book of Job.
Contact Prophecy Films - www.prophecyfilms.net
Eyes Of A Thief (Pal-UK-Ice)
Pre-production
Dir Najwa Najjar
Ramallah-based film-maker Najjar's breakthrough came in 2008 with Pomegranates & Myrrh about a Palestinian dancer who marries a prisoner. Her new project, Eyes Of A Thief, is a thriller based on a true story that has the UK's Warp Films and Iceland's Oktober Productions on board as co-producers.
Contact Ustura Films - pomegranates.myrrh@yahoo.com
A Letter To The King (Nor-Ger)
Completed
Dir Hisham Zaman
The new feature from Kurdish-Norwegian film-maker Zaman is said to be a beautifully executed story about five refugees on a bus bound for Oslo, each one on a path to rectify their past and justify a new future. Their stories are told with warmth, drama and humour and spoken in Norwegian, Kurdish, English, Pashto and Greek.
Contact Film Farms - info@film-farms.com
May In The Summer (Qat-Leb-US-Jor)
Post-production
Dir Cherien Dabis
Dabis made an international splash with her feature debut Amreeka, a gentle fish-out-of-water comedy drama about a Palestinian single mother and her son who resettle in the US Midwest. May In The Summer reunites her with actress Hiam Abbass in a mostly English-language dramatic comedy about the secrets, lies and loves of three Arab-American sisters and their relationship with their strong-willed, divorced mother who lives in Jordan.
Contact Elle Driver - www.elledriver.fr
Passion And Wrath (Mor)
Post-production
Dir Mohamed Zineddaine
Photographer, screenwriter and actor Zineddaine left his native Morocco in 1984 for France before moving to Italy to study film. Those who have seen his new film, Passion And Wrath, say it is a good bet for international distribution. The story of a lifelong love affair that is thwarted, the film is described as daring, angry, heartfelt and passionate.
Contact Ouarzazate Films - info@ouarzazatefilms.com
The Prophet (US)
Pre-production
Dirs Mohammed Saeed Harib, Marjane Satrapi and others
First published in 1923, The Prophet is one of the best-selling books of all time and turned Lebanese-born writer Khalil Gibran into one of the most-read poets in history. Those words will soon inspire an Arab-financed animated feature anthology produced by Salma Hayek, herself partly of Lebanese descent.
Contact Participant Media - www.participantmedia.com; Doha Film Institute - www.dohafilminstitute.com
The in crowd
How the Dubai-based crowdfunding site Aflamnah is helping the region's film-makers connect with audiences
As a Palestinian film-maker, Annemarie Jacir is better placed than most when it comes to realising her stories. On the strength of her 2007 feature Salt Of This Sea, Jacir was able to put together an impressive range of financing sources for follow-up When I Saw You, the story of an eccentric boy and his mother who have arrived in Jordan in 1967 as refugees from Palestine; it premiered at Toronto this year. Backers include SANAD, the development and post-production fund of the Abu Dhabi Film Festival, the Arab Fund for Arts and Culture (AFAC), Tribeca Film Institute, Dubai Film Connection and a Thessaloniki Post-Production Award.
But even that was not quite enough for a project that is budgeted below $1m. So she did what film-makers are doing in increasing numbers in the West, and turned to crowdfunding. "To finish it, we have one more hill to climb," Jacir told the online community at Aflamnah, where she posted the project in the hope of raising the final $5,000. In the end, more than $10,000 was pledged.
Co-founded by Vida Rizq, a leading figure in the Dubai Film Festival's Enjaaz post-production support fund, in partnership with Fujairah's Creative City Free Zone in the UAE, Aflamnah is the Arab world's answer to donation sites such as Kickstarter, but with a difference. "We provide the right context," explains Rizq. "People visiting Aflamnah are predisposed to our language and culture. They will not be looking at things they do not relate to, which has perhaps been the largest challenge when Arab artists have used international crowdfunding sites."
By catering to local needs, Aflamnah also faces complications. "Our challenge is more general than film-making and it is about the opportunity the average person has to make online payments, either due to currency restrictions, doubts about paying online or the spread of credit or debit cards in the region."