Diir Melanie Laurent. France. 2014. 91mins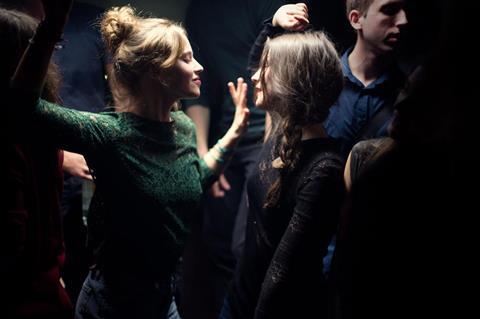 Breathe (Respire) offers ample evidence of the growing confidence and skill of Melanie Laurent as a director. Her second feature is an assured, carefully calibrated adaptation of the bestselling novel by Anne-Sophie Brasme, published in 2001 when the author was just seventeen. It depicts turbulent adolescent emotions and insecurities with an understanding on a par with the films of Celine Sciamma and Katell Quillevere.
Laurent has a good eye for casting. Rising star and Cesar winner Lou de Laage has the look of a young Jeanne Moreau and is effective as the callous Sarah.
It allies that to a Single White Female/ The Page Turner style scenario of an intense friendship twisted by jealousy, instability and betrayal. The result is an intriguing and ultimately compelling psychological drama that overcomes any initial reservations that we have seen similar stories too often before for it to make a significant impact.
Laurent's profile as an actor and positive critical support should result in a healthy Festival life and theatrical sales in territories where Sciamma and Quillevere have proved successful. The studious, seventeen year-old Charlie (Josephine Japy) seems more susceptible than most to the offer of friendship.
The strain in her parents' relationship leaves her especially vulnerable when new girl Sarah (Lou de Laage) arrives at school. Sarah is bold and sassy, makes tall claims about her mother's humanitarian work in Nigeria and Sarah finds her completely irresistible. The familiarity with countless psycho thrillers and de Laage's slightly overstated performance will have alerted most viewers to the fact that she is not to be trusted.
The two girls are soon inseparable and Charlie starts to resent anything that comes between them or distracts from her own needs. Sarah only has to compliment Charlie's mother Vanessa (Isabelle Carre) or flirt with a boy for Charlie to feel intensely jealous. It also gives Sarah all the power in the relationship and she has no scruples about using it when she starts to play dangerous mind games with the fragile Charlie.
Breathe is guilty of being a little too obvious for its own good. A classroom discussion on passion concludes that it is harmful when it becomes excessive and one lesson focuses on a plant that sucks the life out of another to sustain its own existence. We do get the point.
In most other respects, the film is a concise and thoughtful piece of storytelling. The school world is sketched with economy and conviction. Laurent often observes scenes from a distance or a concealed vantage point lending a sense of discretion and intimacy to the story.
Once the relationship between the two teenagers takes a turn towards the destructive, the film becomes much more involving although attempts to suggest that each girl is guilty of manipulation in their own way flounder because our sympathies are so resolutely drawn towards Charlie. Laurent has a good eye for casting. Rising star and Cesar winner Lou de Laage has the look of a young Jeanne Moreau and is effective as the callous Sarah. Josephine Japy has the more demanding role and is very impressive, capturing the mental torment, physical suffering and troubling complexity of Charlie.
Production company: Move Movie, Gaumont, Mely Productions
International sales: Gaumont, www.gaumont.fr
Producer: Bruno Levy
Screenplay: Julien Lambroschini, Melanie Laurent from the novel by Anne-Sophie Brasme
Cinematograpy: Arnaud Poitier
Editor: Guerric Catala
Main cast: Lou de Laage, Josephine Japy, Isabelle Carre, Claire Keim, Roxane Duran