ITV, Sky take stock market hit as uncertainty looks set to continue for film and TV industries following last week's EU referendum vote.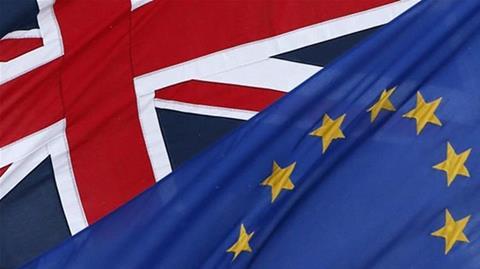 With the UK engulfed in uncertainty following last week's EU referendum result, the film and TV industries, like many others, look set to remain in limbo for some time yet, with no immediate Brexit structure or plan in sight from the Government.
As fears grow of a Brexit-driven downturn in the UK economy, media shares continue to take a hit.
ITV has reportedly seen almost £2.5bn wiped off its stock market value since the Brexit vote, raising City speculation that the broadcaster could become the target of a takeover. Meanwhile, Sky shares fell 6.6 percent on Friday.
Sterling plunged to a 31-year low against the dollar, and some share trading temporarily halted. That said, share prices in the media sector were not hit as hard as those in the banking, leisure and housebuilding industries.
DCMS comment
Sir Martin Sorrell, chief executive of WPP, the world's largest marketing and communications group, admitted the vote for Brexit was "not good news".
"The resulting uncertainty, which will be considerable, will obviously slow decision-making and deter activity. However, we must deploy that stiff upper lip and make the best of it," he said.
A spokesperson for the Department of Culture, Media and Sport told Screen: "Nothing will change overnight as a result of this decision. We're committed to ensuring the best possible outcome for the British people now that decision has been made."
UK arts and culture organisations are rightly concerned about the fallout, however.
The BFI's CEO Amanda Nevill told Screen on Friday: "We completely understand and feel the concern that the industry has right now. I think we can draw strength and confidence from knowing that we are one of the most creative nations on earth and we will undoubtedly continue to enjoy successful and vibrant partnerships in Europe and throughout the world."
The timing of Brexit comes just as the BFI is launching its public consultation on its next five year plan for film, a process that was already a complex one, but which will now likely be shaped to a greater degree by industry concerns surrounding Brexit.
On Saturday, Adrian Wootton, Chief Executive of the British Film Commission and Film London, moved to calm any fears surrounding UK production, including inward investment: "In terms of the UK's creative sector tax reliefs, it's very much business as usual. While there will inevitably be some uncertainty following the results of the referendum, I would like to assure all our close industry partners and clients successfully making film and TV programmes in the UK that we will be working closely with our peers, colleagues and political stakeholders to ensure the UK's screen industries continue to be the most competitive, highly-skilled and accessible in the world."
Michael Ryan, chairman of the Independent Film & Television Alliance and partner of sales outfit GFM Films, was one of many to express anxiety over last Friday's potentially "devastating" result for the UK film and TV sectors.
"This decision has just blown up our foundation – as of today, we no longer know how our relationships with co-producers, financiers and distributors will work, whether new taxes will be dropped on our activities in the rest of Europe or how production financing is going to be raised without any input from European funding agencies."
Maria Eagle resigns
Meanwhile, shadow culture secretary Maria Eagle has become the latest MP to resign from her position following a mass walkout from Jeremy Corbyn's shadow cabinet.
Her announcement, made minutes after her sister, shadow business secretary Angela Eagle, quit, brings the total Labour resignations to 34.
Eagle was appointed culture secretary in January and was a staunch critic of culture secretary John Whittingdale's reformation of the BBC.
Eagle campaigned hard to remain inside the EU, claiming that the institution was worth almost £4bn to the UK music industry and responsible for more than £80m of investment in the British film industry.
Corbyn has not yet announced Eagle's replacement.