EXCLUSIVE: Mia Wasikowska thriller goes to France, Germany ahead of June 15 shoot.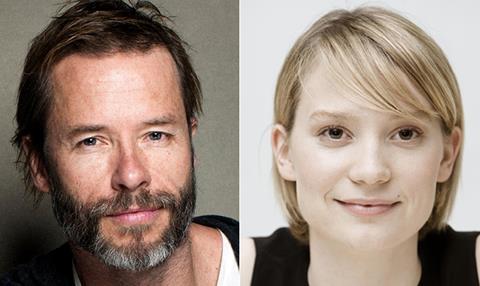 Writer-director Martin Koolhoven's (Winter in Wartime) upcoming thriller Brimstone, starring Mia Wasikowska (Maps to the Stars), Guy Pearce (The Hurt Locker), Robert Pattinson (Twilight Saga) and Carice van Houten (Black Book), has closed key deals and added finance ahead of its June 15 shoot.
Among pre-sales to close for Embankment Films are Germany (Koch Media) and France (The Jokers Films) with savvy French outfit Back-Up Media and Holland's N279 Entertainment arranging financing on the film with London-based New Sparta Films and Filmwave.
Uwe Schott (Cloud Atlas, Amour) of X-Filme, Els Vandevorst (Winter in Wartime) of N279 and Belgium's Prime Time will produce.
In Brimstone, Wasikowska will play a heroine on the run from her past, chased by a diabolical preacher played by Pearce. Set in the American West, Paterson is set to play an outlaw.
The film will shoot in Romania, Spain and Germany. DoP is Rogier Stoffers (School of Rock) and editor will be Jobter Burg (Black Book).
UK outfit Embankment handles international rights. CAA and WME are representing the US sale.