EXCLUSIVE: New Alba Rohrwacher drama among trio.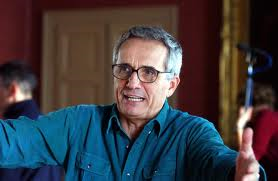 Indie sales powerhouse The Match Factory has struck a three-film deal with Cannes regular Marco Bellocchio, which includes the acclaimed director's next two films and his directorial debut Fists in the Pocket (I Pugni in Tasca).
Alba Rohrwacher, star of Hungry Hearts and The Wonders, is set to reteam with the Dormant Beauty director on Blood of my Blood (Sangue Del Mio Sangue).
The actress stars alongside Filippo Timi (Vincere), Roberto Herlitzka (The Great Beauty), Pier Giorgio Bellocchio and Lidyia Liberman in the film currently near completion which Bellocchio describes as a story about "love for the past and the need to make a clean break with it".
The film is a co-production between Simone Gattoni of Kavac Film, Beppe Caschetto of IBC Movie, Tiziana Soudani of Amka Films Production, Fabio Conversi of Barbary Films and RAI Cinema.
The deal will also include Sweet Dreams (Fai Bei Sogni) - announced yesterday - the story of a man who tries to overcome his childhood trauma by burying his feelings.
Valerio Mastandrea (Pasolini) stars alongside Oscar-nominated Bérénice Bejo in the Kavac Film feature, which is currently filming.
"It is a great honour to represent such a distinctive director as Marco Bellocchio" said Michael Weber managing director of The Match Factory.
"His remarkable career and impressive filmography is outstanding. We are looking forward to working with him and his team. I firmly believe that this will be a great and long-lasting collaboration."
Bellocchio said: "I am very happy about this collaboration with The Match Factory, such an important and prestigious world sales agent. My only regret is that we have met only now!"
Gattoni added: "We are proud to establish this agreement with Michael Weber and his marvelous team that surely will be central in spreading our projects worldwide, our will is to cooperate again on future movies."