Annual film industry five-a-side event renews Millwall engagement, inspires Hollywood spinoff.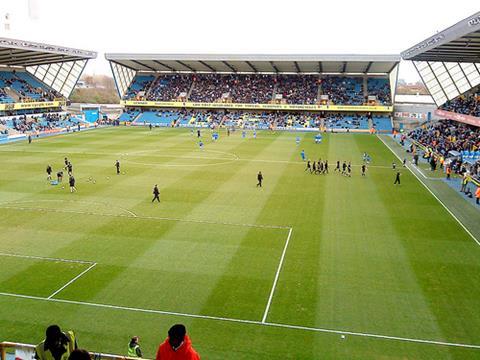 Misunderstood footballing genius? The Ian 'late bloomer' Wright of the film industry? Now is the chance to showcase your skills. The annual film industry five-a-side football tournament (FIFE) returns to Millwall stadium The New Den on May 12.
The event, hosted by former Icon and UKFC exec and Millwall chairman Stewart 'Chopper' Till, raises money for children's charity Action for Children, which supports vulnerable and neglected children.
FIFE has raised £450,000 since its inception sixteen years ago and has welcomed teams from every sector of the industry. Participating teams this year include Grant Thornton, Empire Design, Picture Production Company, Double Negative and Empire Magazine.
SPC exec Dylan Leiner was so impressed by his experience playing at FIFE that he has decided to set up an LA equivalent at LA Galaxy's home ground, the Home Depot Center. This event follows on from the successful NYFEST, now in its third year:
"We've got 40 teams competing in the industry 5 aside, including CAA, ICM, Gersh, Paradigm, SPC, Sony Pictures Entertainment, Warner Bros, Anonymous Content and Endgame," says Leiner.
"What is coolest about NYFEST, LAFEST and FIFE is that we're getting people together who are passionate about film and entertainment but equally so about soccer to benefit worthy causes. It was as a result of participating three different times in FIFE that I had the idea to do something similar first in NY and now LA. And the fact that LAFEST has the kind of momentum it does going into our first year shows just how much support events like these can obtain, which ultimately builds awareness for the causes they support. Check out our video from last year's NYFEST event to get a sense of the occasion."
There is now talk of a playoff between the winners of the London and LA events… So, it's basically the Champions League with more glamour and for a nobler cause.
To sign up or find out more click here.