Is there hope for a new deal on the number of foreign films released in China and a restructuring of the existing profit-sharing arrangement?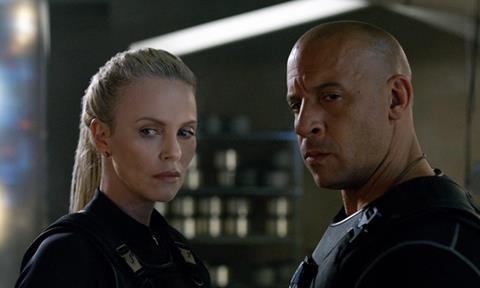 With issues such as North Korea and Syria to discuss, it is unlikely Donald Trump and Xi Jinping tackled film import quotas during their meeting at Mar-a-Lago. But as the five-year US-China film agreement came up for renegotiation in February 2017, the US trade representative will be talking to Chinese regulators at some point this year — although it's unlikely a new deal will be hammered out for several months.
The agreement not only governs the number of US films allowed into China each year, but also the percentage of revenue that goes back to the foreign rights holders and the number and nature of Chinese companies that are allowed to distribute foreign films.
The last agreement, signed in February 2012 by then-vice-presidents Xi and Joe Biden, increased the number of revenue-sharing imports from 20 to 34, including 14 IMAX or 3D films, while the foreign revenue share rose from 13% to 25%. It took lawyers three years to turn the agreement into a contract, which then had only two years left to run.
The Motion Picture Association of America (MPAA), which represents the big six studios, would like to see further increases to the revenue-sharing quota and the revenue split, along with greater control over release dates and marketing activities.
The Independent Film & Television Alliance (IFTA) is hoping the increase in revenue-sharing quota will not lead to a reduction in non-revenue sharing imports, which its members' films are usually allocated when they sell to China. IFTA also wants to hold China to a commitment made in the last agreement, which was never implemented, that private Chinese companies should be allowed to handle theatrical distribution of non-revenue sharing imports without the involvement of China Film Group (CFG).
"The guidelines for licensing such private distribution ventures remain unclear," says IFTA president Jean Prewitt. "CFG and its affiliates also retain exclusive control over various services that are part of the theatrical distribution process, including issuing digital keys to cinemas and box-office reporting, which are available from private vendors and for which CFG charges enormous sums."
Complicating negotiations could be the slowdown last year in China's box-office growth to just 3.7% and the fact Trump's nomination for US trade representative, Robert Lighthizer, has previously been a fierce China critic. In theory, the slowdown could encourage Chinese regulators to expand the revenue-sharing quota — in 2016, China unofficially allowed around 39 Hollywood films to enter the market in a bid to boost box office.
But ironically, the success of this year's crop of US studio films, including Kong: Skull Island ($169m) and The Fate Of The Furious ($375m), is returning the overall box office to rude health, which could make expansion of the revenue-sharing quota less pressing. It's also unlikely officials will allow for a situation in which foreign films could gain more than a 51% market share. The Film Industry Promotion Law, which came into effect on March 1, states that the screening time for local movies must not be less than two thirds of the screening time for all films.
Meanwhile, some local distributors and exhibitors are quietly lobbying for greater diversity among imported movies. "Increasing the number of tentpoles won't make the studios much richer or the market much bigger, as most of the films that could work here already get in," says one local executive. "What would help is more quota allocated to US indies, as well as films from Europe, Australia, Korea and Japan."