Dir/scr: Frédéric Videau. France. 2012. 91mins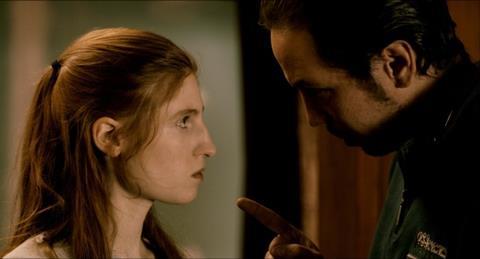 An extreme situation is fatally diluted by over-aesthetic treatment in Coming Home, a picture of enforced imprisonment that's never as unsettling or as enlightening as it might have been. The story has strong parallels with the Austrian case of Natascha Kampusch, kidnapped and imprisoned in a cellar – although a prefatory caption insists that Coming Home (À Moi Seule) is not based on real events.
The film's real energy comes from Bonitzer – a striking and individual performance.
However, this second feature by writer-director Frédéric Videau, a belated follow-up to 2003's Variété Française, has the misfortune of entering an already crowded field of imprisonment stories – most memorably, Markus Schleinzer's recent Michael; Lola Doillon's prisoner/hostage two-hander In Your Hands; even, tenuously, Almodóvar's The Skin I Live In.
The action starts with taciturn sawmill worker Vincent (Kateb, from A Prophet) abruptly punching out a colleague, then returning to his secluded rural home, where he opens a trap door and makes it clear to 17-year-old Gaëlle (Bonitzer) that she's free to leave.
Gaëlle, who has been his hostage for eight years, is quick to make her getaway, and much of the subsequent action – edited together jigsaw-style - focuses on her attempts to return to her old life, via a preliminary stay at a mental institution under the care of sympathetic shrink Anne (an imposing but underused Fillières). She is also reunited with her now-separated parents, (Lvovsky, Bonnaffé, both affecting in very different registers).
In between, we see the strange turns of the relationship between loner Vincent and Gaëlle, played both by Bonitzer and as a ten-year-old by the impressive Margot Couture. Videau offers some not entirely surprising twists on the situation. There's no sexual abuse on Vincent's side (power and possession seem to be his kicks), and when the older Gaëlle makes an advance on him, he recoils in horror.
For much of the time, she's the real power in the relationship, taunting him and bossing him around, at least till his temper turns. It's clearly a decision of Videau not to over-psychologise Vincent, but this leaves the character – played with disarming gentleness by Kateb – as an unknowable, not entirely believable figure.
The film's real energy comes from Bonitzer – a striking and individual performance, although at moments too obviously in the French tradition of female teens for whom sulky defiance is a default mode. The film's construction complicates matters – both for chronology and for getting a firm angle on Gaëlle - by having her radically re-dye her hair throughout, a platinum bleach at one point giving her a distractingly bizarre look.
The air of unreality is accentuated by Marc Tévanian's bleached-out photography, which cloaks the film in somewhat depressive autumnal pallor. Whatever psychological truths the film might have imparted are hostage to this distancing aestheticism. Florent Marchet's somewhat Nymanesque score is inventive but too distractingly used.
Production companies: Les Films Hatari, Studio Orlando
International sales: Pyramide International, www.pyramidefilms.com
Producer: Laetitia Fèvre
Cinematography: Marc Tévanian
Editor: François Quiqueré
Production designer: Catherine Mañanes
Music: Florent Marchet
Main cast: Agathe Bonitzer, Reda Kateb, Hélène Fillières, Jacques Bonnaffé, Noémie Lvovsky