Virtual reality in demand at Las Vegas' Consumer Electronics Show where YouTube and GoPro announce deal.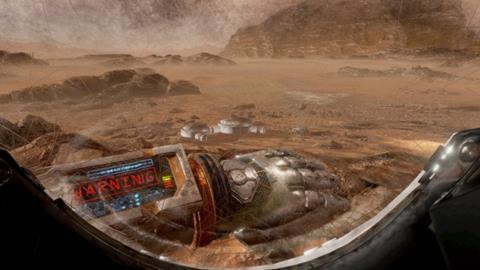 As expected, virtual reality played a key role at the Consumer Electronics Show (CES), which wrapped on Saturday (Jan 9) in Las Vegas. Queues wrapped two-fold around the maze of booths, with fans eagerly awaiting the latest offerings in 3D, 360 technology.
Timed to sync with last Wednesday's pre-sale of the Oculus Rift headset, the VR company had a viewing of seven different gaming experiences from a range of notable developers as well as two touch-based experiences manipulated by a controller, one of them titled Toybox that allows viewers to play games including Ping Pong.
Samsung also had an impressive offering - with a strapped-in showing of a rollercoaster seen via Samsung Gear headsets. Participant's 4D chairs moved in sync with the ride.
In Robert Kyncl's YouTube keynote, where he confidently proclaimed that "digital video will overtake TV to become the single largest way people spend their free time before the end of this decade," Google cardboard sets were handed out aplenty.
Also in the keynote, GoPro's CEO and founder Nick Woodman announced a partnership with YouTube, specifically tied to increased 360-degree content using their GoPro Odyssey camera.
In a slightly more low key unveiling, Fox Home Entertainment together with Fox Innovation Lab, previewed their 20 minute film titled 'The Martian VR Experience' as a marketing tool tied to the film's Digital HD release, which has sold 1 million units since December 22, and the 3D Blu-ray, Blu-ray and DVD release.
The Martian experience
Significantly more advanced than Fox's first VR foray, tied into Reese Witherspoon film Wild, which premiered at last year's CES, users can this time utilise handsets to manipulate their way around Mars.
The immersive experience at times takes on a first person perspective, letting users embody The Martian star Matt Damon's character Mark Watney while walking on the Red Planet. At other times it allows users to navigate the rover, change its music on the radio dial, or - similar to the film's finale - launch from the planet in a capsule.
Michael Pena, Damon's co-star, recorded an instructional voice-over, further personalising the viewer's experience.
The immersive film is directed by Maleficent's Robert Stromberg, who is also the founder of Virtual Reality Company.
Together, Stromberg and Fox's development team made the decision to only use existing footage from Ridley Scott's original film. Additional backdrops were shot, and scenes were then manipulated digitally for the necessary 360 specs.
Public viewing of the film will soon be available on the Oculus Rift, and later in the year via Sony PlayStation VR and HTC's Vive headsets.
Sundance New Frontier
Marking its 10th anniversary, the New Frontier strand at the Sundance Film Festival (Jan 21-31) will again explore VR. This year Oculus' Story team and Fox Innovation Labs will be on hand to take part in the programme.
A total of 30 VR experiences are included in the line-up, as are 20 VR pieces available to watch on headsets.
Shari Frilot, Sundance Film Festival senior programmer and chief curator for New Frontier, said: "This year's programme provides a sensory experience that powerfully transports audiences to uncommon places and ways of being, offering an opportunity to become viscerally aware of the vital connections between our brains, bodies and biosphere.
"The future of storytelling affords us the ability to observe ourselves and our instincts and become more conscious of the way we make choices and decisions."