Following a record-breaking 2015, Screen spoke to the industry about maintaining momentum and adding variety.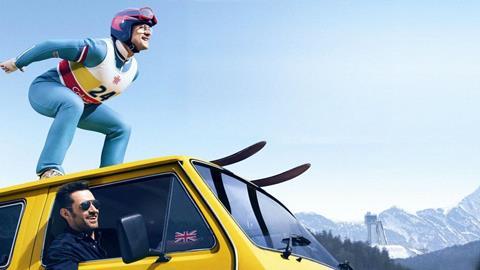 After a record-breaking year at the UK box office, with takings of $1.92bn, many in the industry were resigned to an inevitable drop in 2016.
One senior exhibition executive Screen spoke to forecast a 1.5% year-on-year downturn.
A number of this year's tentpoles, including Batman v Superman: Dawn Of Justice and Independence Day: Resurgence, are not expected to match up to the goliath numbers taken by Jurassic World¸ Spectre and Star Wars: The Force Awakens, which grossed $380.5m between them in 2015, 19.8% of the year's total box office.
However, a strong start to 2016 has generated renewed optimism. For the first eight weeks of 2016 (up to last Thursday, 25th Feb) box office stands at $302m, which is up 2.6% on the same eight weeks in 2015, according to Rentrak.
Early over-achievers this year have included Oscar-winning high-end arthouse hit The Revenant, which currently stands at $30.1m, and 15-certificate superhero phenom Deadpool, which has to-date taken $43.1m.
Space for alternatives
Last year, Screen reported on how major blockbusters including Star Wars: The Force Awakens were monopolising screens across the UK, with distributors wary of going aginst them.
In 2016, it appears that distributors are feeling a little more confident.
At the present Rogue One: A Star Wars Story occupies the Dec 16 slot on its own, but Jennifer Lawrence and Chris Pratt-starring sci-fi Passengers (Dec 23) as well as Michael Fassbender-starring video game adaptation Assassin's Creed (Dec 26) open nearby.
Zack Snyder's Batman v Superman opens on March 25, the same weekend as Disney animation Zootropolis, Universal's My Big Fat Greek Wedding 2, Kristen Wiig comedy Welcome To Me and arthouse titles including Court and Pablo Larrain's The Club. While none are superhero films, the diversity is noticeable.
Juan Veloza of The Club distributor Network Releasing tells Screen "the opportunity is there" for independent films to offer a genuine alternative to the year's blockbusters: "Hopefully independent exhibitors will be keen to push hard to promote indie films. The response so far has been really positive."
"There's more opportunity for smaller titles when the public perception of cinema from outside is not so swamped by Star Wars," says Crispin Lilly, CEO of cinema chain Everyman.
"There's space for smaller films to cut through, to get the press and the word of mouth," he says, highlighting Eddie The Eagle as a potential mid-range hit when it opens one week after Batman v Superman during the Easter holidays.
"Last year the big films went very big and the mid-range films didn't go that big," adds Tom Linay of Digital Cinema Media.
"If you look at the slate you've got a bigger concentration of £20-30m-grossing [$28m-$42m] films, and some of those could go to £50m [$70m]," he continues.
Steven Spielberg's The BFG and adult comic book adaptation Suicide Squad are both films that could reach considerable heights.
"The box office is probably going to be made up of twice as many films doing half as well," says Lilly, noting that multiplexes will take a bigger hit than smaller chains such as Everyman when the tentpoles are less dominant.
"As delighted as we were to share in the success of Spectre and Star Wars, our share in those films is smaller. We expect to perform proportionately better in 2016 than 2015."
Lilly added that popular novel adaptation The Girl On The Train "has the potential to be a Gone Girl", which grossed $35m in the UK in 2014. Distributor eOne clearly supports that opinion, putting the film into the first week of October slot that Gone Girl also inhabited.
Family boost
Exhibitors believe the market will take a small hit in terms of box office gross, but they also face a challenge to repeat last year's bounce back in admissions (171m, up from 156m in 2014) in a Euro football tournament year.
Cineworld's head of film Andreas Vass notes that "the industry has failed in the past to get people back after a film like Star Wars."
Some exhibitors see an opportunity to entice some of those audiences who made rare trips to cinemas for JJ Abrams' blockbuster and Bond film Spectre.
"If you have more films of really good quality, rather than just the massive tentpoles, I think that gives you a reasonable chance to grow frequency," comments Andy Edge, commercial director of the UK's largest cinema chain Odeon.
"We're not accepting that less people will come to our cinemas in 2016," he asserts, with Odeon having detailed recently that it is is experimenting with more flexible pricing models which put emphasis on filling empty seats rather than extracting the maximum value possible from individuals.
That boost could also come in family oriented packages.
Screen reported back in 2015 that industry experts were forecasting 2016 to be the biggest ever year for family films, and that opinion has not altered, with family-focused titles such as Finding Dory, Kung Fu Panda 3, The BFG, The Jungle Book, The Secret Life Of Pets and Ice Age: Collision Course all on the calendar.
Linay believes that 2016's strong slate of family films could push cinema admissions to 2015 levels: "You get a lot more admissions for a family film that grosses $40m versus an adult film that grosses the same."