Pact chief executive, MPA Europe boss among signatories of letter condemning "threatening" proposals.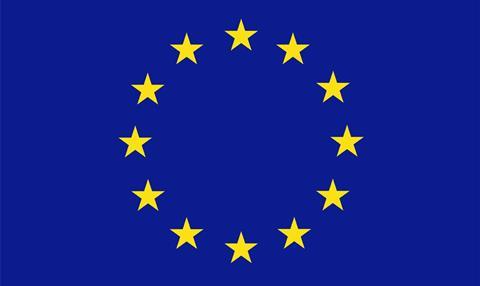 Industry leaders including PACT chief executive John McVay and MPA (EMEA) president Stan McCoy have signed an open letter criticizing the EC's latest copyright proposals.
On the occasion of EC president Jean-Claude Juncker's 2016 State of the Union address, the Commission yesterday set out proposals on modernisation of copyright, which it claims will increase cultural diversity in Europe and content available online, while bringing clearer rules for all online players.
The first of three pillars of opportunity highlighted by the EC is 'Better choice and access to content online and across borders':
"Today, we propose a legal mechanism for broadcasters to obtain more easily the authorisations they need from right holders to transmit programmes online in other EU Member States. This is about programmes that broadcasters transmit online at the same time as their broadcast as well as their catch-up services that they wish to make available online in other Member States, such as MyTF1 in France, ZDF Mediathek in Germany, TV3 Play in Denmark, Sweden and the Baltic States and AtresPlayer in Spain.
"Today's rules also make it easier for operators who offer packages of channels (such as Proximus TV in Belgium, Movistar+ in Spain, Deutsche Telekom's IPTV Entertain in Germany), to get the authorisations they need: instead of having to negotiate individually with every right holder in order to offer such packages of channels originating in other EU Member States, they will be able to get the licenses from collective management organisations representing right holders. This will also increase the choice of content for their customers."
Intermediaries
The commission proposed new intermediary bodies to be set up to facilitate deals between VOD platforms and rights holders.
"To help development of Video-on-Demand (VoD) offerings in Europe, we ask Member States to set up negotiation bodies to help reach licensing deals, including those for cross-border services, between audiovisual rightholders and VoD platforms. A dialogue with the audiovisual industry on licensing issues and the use of innovative tools like licensing hubs will complement this mechanism."
The EC promised "more funding for subtitling and dubbing" and "a new catalogue of European audiovisual works for VoD providers that they can directly use for programming; and online tools to improve the digital distribution of European audiovisual works and make them easier to find and view online."
Of likely concern for the film and TV industry, the EC said it was "on the right track to deliver" on all of the 16 initiatives for modernisation it set out last May. These include an end to geo-blocking.
EC vice-president for the Digital Single Market Andrus Ansip said yesterday: "Europeans want cross-border access to our rich and diverse culture. Our proposal will ensure that more content will be available, transforming Europe's copyright rules in light of a new digital reality. Europe's creative content should not be locked-up, but it should also be highly protected, in particular to improve the remuneration possibilities for our creators.
"We said we would deliver all our initiatives to create a Digital Single Market by the end of the year and we keep our promises. Without a properly functioning Digital Single Market we will miss out on creativity, growth and jobs."
That assertion is counter to what Ansip told Screen in Cannes this year, when he commented: "The principle of territoriality has to stay. It is important, especially for smaller producers."
Letter
Industry leaders have almost unanimously condemned yesterday's proposals.
"Despite unanimous alerts from the film, TV and sports sectors in Europe of the unintended and negative consequences of such an approach, the proposal will erode the cultural diversity underpinning the European film, TV and sports sectors," said the open letter.
"The capacity to continue to create, finance, produce and distribute content in Europe under the proposed rules will be severely reduced to the detriment of European audiences who will be deprived of a diverse offer of content and platforms online going forward. This is also evidenced by recent independent economic research."
"The Commission's new proposal goes against its political commitment to foster economic growth and jobs in Europe and the obligation to respect cultural diversity in Europe under the Lisbon Treaty. The proposed Regulation does not 'respect the value of rights in the audiovisual sector' as territoriality without full exclusivity has no meaning: offering less than full exclusivity will generate less income with a negative impact both on raising financing and on recoupment."
"We will work with the European Parliament and the European Council to preserve the integrity of territorial exclusivity in the audiovisual sector and maintain the indispensable market incentives for the film, TV and sports industries to finance, produce and distribute audiovisual content in Europe for the benefit of all audiences. We will work to preserve Europe's cultural and linguistic diversity as a strategic asset underpinning our European identities and citizens' trust in the EU."
Signatories of the letter also include Jan Runge, CEO, International Union of Cinemas (UNIC), Jean Prewitt, President and CEO of the Independent Film and Television Alliance (IFTA) and Christine Eloy, General Manager, Europa Distribution.
Of more cheer for the film and TV sectors should be the directive's proposal to crack down on the unlicensed availability of films and TV on online platforms. YouTube and other sites such as Dailymotion would have an "obligation to deploy effective means such as technology to automatically detect songs or audiovisual works."
The new proposals still have to be approved by the European parliament and council of ministers and are likely to take months to come into force.