Dave Bishop appointed CEO; expanded roles for Vanessa Saal, Dimitra Tsingou; Len Rowles joins.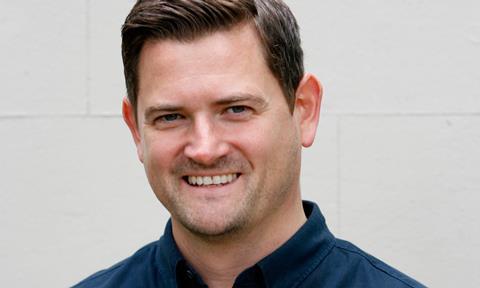 Protagonist Pictures has promoted Dave Bishop to CEO.
The appointment comes as part of an internal management restructure for the diversifying international sales company.
Bishop will oversee Protagonist's slate of films as a sales agent, as well as the company's continued push into development, production and finance. Bishop's former position as head of worldwide acquisitions will be replaced in the coming months.
Dimitra Tsingou, who is chief operating officer, adds the title president of production to her role and she will spearhead the company's drive into production with Bishop.
Vanessa Saal, who is head of worldwide sales, now takes on the role of managing director, sales and distribution, overseeing the company's films through all stages of sales and release while working closely with acquisitions and production.
Longstanding head of marketing Bridget Pedgrift rounds out the senior management team.
As part of its growth into film production, in January this year Protagonist appointed production executive Len Rowles to the newly created post of head of development, reporting to Tsingou in her role as president of production.
Rowles was formerly creative executive for Pathé Productions. She joins Protagonist from her most recent role as head of development, film and TV for Wildgaze Films, run by Finola Dwyer and Amanda Posey.
"I am delighted to embrace this opportunity to lead the brilliant team at Protagonist in these really exciting times for the company. Mike has built an exceptional group of experienced executives who are ready to expand the company's strategic approach to bring high-quality films to audiences," said Bishop.
"With Dimitra, Vanessa and Bridget at my side we will continue to collaborate with fiercely intelligent filmmakers whose honest, challenging and thoughtful films have become synonymous with the Protagonist brand, while exploring new opportunities to grow our business."
Chairman Nigel Williams added: "Dave's promotion and the expanded roles for Dimitra and Vanessa are testimony to the talent we have in the business and a firm endorsement of their ability to lead the company to further success."
Outgoing CEO Mike Goodridge commented: "I couldn't be happier with the new structure at Protagonist. This is a team of seasoned executives with ambitions to take the company to a new level of success. I am thrilled that Dave Bishop will steer the team as CEO."