EXCLUSIVE: Jinga inks international deals on horror previously sold to IFC Midnight; takes Serbian thriller Incarnation for sales and remake rights.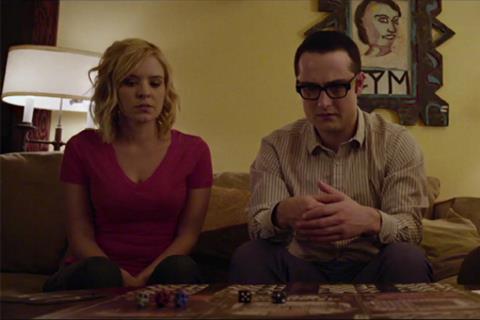 Jinga has closed deals with Signature for UK and Ireland, Njuta for Scandinavia, Umbrella for Australia and New Zealand, VCinema for China and MovieCloud for Taiwan, on Jackson Stewart's completed paranormal horror Beyond The Gates.
As previously reported, in a deal brokered by ICM Parters and Jinga, IFC Midnight acquired the film for North America and are planning a theatrical and VOD release in December 2016.
Beyond The Gates stars Graham Skipper (Almost Human), Chase Williamson (The Guest), Brea Grant (Halloween 2) and Barbara Crampton (We Are Still Here) in a story about two estranged brothers who stumble across a VCR board game which holds the key to their disappeared father's whereabouts but which also has deadly consequences for anyone who plays it.
"Beyond The Gates is a horror Jumanji," said Jinga's Julian Richards. "It's a throwback to the days of VHS and classic 80's horror such as Phantasm and Poltergeist. A genre film made for genre fans by genre fans".
The film will screen at the forthcoming AFM.
Serbian thriller
Meanwhile, the company has also boarded Serbian sci-fi thriller Incarnation for world sales and remake rights.
The film is one of two Serbian genre films that Jinga will be bringing to the American Film Market, the other being sci-fi thriller The Rift starring Ken Foree, Monte Markham and Katerina Kas.
"Serbia is becoming an interesting territory for genre film-making," said Richards. "The international notoriety of A Serbian Film, which Jinga brought to the market in 2010, appears to have opened the door to an alternative culture in Serbian cinema and one that stands a better chance of achieving international distribution".
The company will be hoping to repeat the success it achieved this year with its Venezuelan supernatural thriller The House At The End Of Time, which was acquired for a US remake by New Line Cinema.