The distributor has acquired all US rights to Canadian LGBT rom-com Portrait Of A Serial Monogamist ahead of its world premiere at Inside Out LBGT Film Festival in Toronto.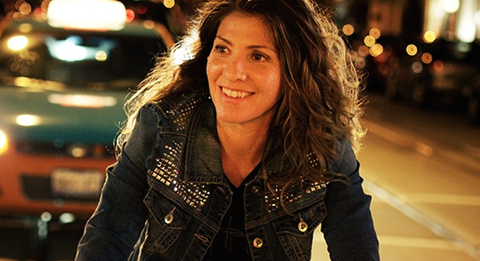 Wolfe Release plans a late 2015 or early 2016 release for the story about a fortysomething TV producer who breaks up with her long-term girlfriend to pursue a younger woman.
John Mitchell and Christina Zeidler directed Portrait Of A Serial Monogamist for Industry Pictures Inc and Chosen Waters Productions.
Mehernaz Lentin and Zeidler produced and Diane Flacks, Carolyn Taylor, Sabrina Jalees, Caroline Gillis, Shoshana Sperling, Dawn Whitwell and Vanessa Dunn star. The premiere is set for the festival's closing night gala screening on May 31.
Portrait Of A Serial Monogamist is funded by an Indiegogo campaign and private investors and was made with the support of the Canadian Film Tax Credit and the Ontario Film and Television Tax Credit.
Jim Stephens of Wolfe Releasing brokered the deal with Marina Cordoni of Marina Cordoni Entertainment.