The eye-watering sums paid by Amazon and Netflix have changed the entire TV industry.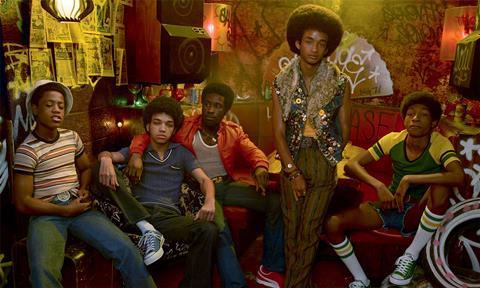 After just one season, 1970s-set hip-hop drama The Get Down, co-created by Baz Luhrmann, has been cancelled by Netflix.
Costing a reported $10m-$16m per episode, the show is widely regarded to have been the streaming giant's most expensive ever. Yet no one is predicting its demise will mark an end to the increasing cost of high-end television drama — an escalation Netflix and its competitors have been driving for the past several years.
That is because, while The Get Down was certainly an expensive misstep, Net­flix is still pulling in awards and viewers with successful series such as The Crown, itself once thought to be the subscription video-on-demand (SVoD) service's most expensive drama but more recently pegged by creator Peter Morgan as costing a — still-pricey — $100m for its first two 10-episode seasons.
Netflix rival Amazon, meanwhile, is working on drama series such as Matthew Weiner's The Romanoffs, reportedly budgeted at $6.25m an episode, and a forthcoming David O Russell and Robert De Niro project said to be priced at $7m-$10m an episode.
Meanwhile, SVoD up-and-comer Hulu has also made a big-budget move with freshly minted hit The Handmaid's Tale, and Apple and YouTube could be next to plough Silicon Valley cash into the booming TV drama series business.
Such impressive budgets pay for series elements that often include valuable underlying intellectual property, high-priced on and off-screen talent — often from the feature-film world — lavish production values and visual effects.
For Netflix, whose budgets typically cover all-rights buyouts, eliminating the need for downstream residual payments, the costs can be amortised over a worldwide subscriber base standing at around 100 million.
"Look at the subscriber growth and it all makes a lot of sense. They can afford to pay more per hour than anybody else but their cost per subscriber is the cheapest," argues Rosenblatt Securities analyst Alan Gould, of Netflix's original programming strategy. Gould predicts that Netflix will reach 250 million subscribers by 2025. "So they're the low-cost producer on a per-subscriber basis."
For all the SVoD players — none of which made executives available for interview — the payoffs for big-budget outlays can include awards, a talent-friendly reputation and, of course, new subscribers. A recent Morgan Stanley survey showed original programming fast becoming the number one reason to subscribe to Netflix.
It is no wonder, then, the SVoDs all appear to be planning huge increases in their original content outlays, with much of the growth coming in the international marketplace. Rosenblatt suggests Net­flix's overall annual content spend of $6bn will rise to $15bn in five years, and $25bn in 10 years. As Amazon Studios vice president Roy Price understated it at a MIP-TV conference session in April, "international originals are going to be very interesting over the next couple of years".
Market value
The SVoDs' free-spending ways are undoubtedly affecting the rest of the high-end TV drama business, even if the streaming services' rivals sometimes downplay the influence.
Among US premium pay-TV networks, high-end drama pioneer HBO perhaps faces the biggest challenge. The Morgan Stanley survey had 33% of respondents picking Netflix as the outlet with the best original programming, compared to 14% for HBO.
Although it has reportedly been trying to keep the budgets of scripted series under control as it explores other genres, HBO is still home to some of the biggest high-end dramas. Among them are hits such as Westworld (thought to have cost $10m an episode over its first season) and Game Of Thrones (estimated, in its seventh season, to be costing considerably more than $10m an episode), as well as misses such as Vinyl, which was cancelled after its $10m-an-episode first season.
Starz, HBO's growing premium pay rival now owned by film and TV mini-major Lionsgate, recently put down its latest stake in the high-end drama game with American Gods, based on Neil Gaiman's cult fantasy novel and said to cost $7.5m an episode.
Carmi Zlotnik, Starz president of programming, acknowledges the series is a step up, but also that he focuses on a project's net budget, after international and home-video sales potential is taken into account, rather than its gross.
"Something that's very expensive, that nets down because it drives the business in substantial ways, can actually be more cost effective than something that's lower budget but does very little for your business," he says.
Zlotnick concedes Netflix "sometimes warps the marketplace by overspending", but, he adds, "I don't think about it just in terms of Netflix and Amazon. The game's been changing since [HBO's] The Sopranos, and we have Chris [Albrecht, the former HBO chairman, now president/CEO at Starz] to thank for that. He kicked the door open to the modern world of television, and a bunch of people rushed through it."
In the wider TV and film industry, the upward trend in high-end drama budgets is putting a premium on international co-production and sales. In the wake of upscale limited series such as The Night Manager (co-produced by US basic cable network AMC and the BBC on a $5m-an-episode budget) and The Young Pope (from HBO, Sky and Canal Plus, at a reported cost of $4.5m an episode), a slew of similarly financed drama series are now in the works.
Among them are a fresh version of Howards End from Starz and the BBC, The New Pope from Sky and HBO, and space adventure The First from Hulu and Channel 4.
According to Stephen Cornwell, who executive produced The Night Manager for his company The Ink Factory, on a high-end limited series "co-production is a very natural way to go. If you have key broadcasters like AMC and the BBC who are very allied in their aspirations, then both can own the project in their own territory and, in a sense, get much more than they paid for." Cornwell is working with AMC and the BBC on a second season of The Night Manager and a limited series version of The Spy Who Came In From The Cold, another John le Carré adaptation.
Where international sales are concerned, the sky has to be the limit. "If you produce drama and you want it to make an impact in the global market, you really have to aim high," argues Jens Richter, CEO of FremantleMedia International, global sales agent for drama series including American Gods, The Young Pope and Hard Sun. "In this crowded market, there's very little room for the medium stuff."
The end result is that just as feature-film talent is now migrating into high-end drama series, pushing up budgets but also enhancing the series' global potential, so are some of the financing strategies that once supported a significant segment of the film industry.
"The way that television is working today is the way a lot of independent film used to work in the '90s and 2000s," suggests Tom Nunan, a former US network and studio chief now a visiting professor at the University of California, Los Angeles' School of Theater, Film and TV. "That international piece didn't used to play such a prominent role in the way [US] programmers made their decisions, but it's much more prominent now."