Dir: Justin Lin. US. 2013. 130mins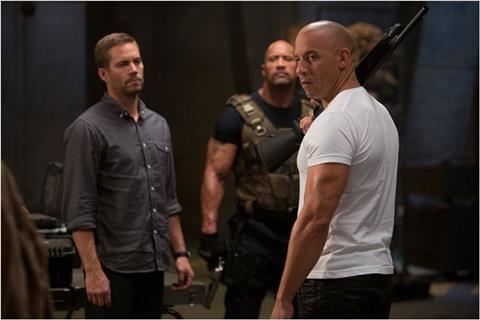 The latest outing in Universal's hard-driving Fast And Furious series adds some slightly dodgy new elements to the mix but still delivers what should be enough macho swagger and over-the-top auto action to keep fans of the franchise happy. The only question is whether fan satisfaction will translate into as big a box office take as the $626m - two-thirds of it from international markets - scored two years ago by the franchise-rejuvenating Fast Five.
The handful of action set pieces include an impressive car-tank battle on a Spanish motorway.
Installment six, which once again comes equipped with an international cast and international settings, will get its first test when it opens this weekend in the UK. The North American opening follows on May 24, when the film will compete with The Hangover 3 for the Memorial Day holiday weekend audience.

Directed by Justin Lin and written by Chris Morgan (who also directed and wrote the franchise's last three entries), Furious 6 brings back the stars of Fast Five, returns fan favourite Michelle Rodriguez (from the 2001 original) to the cast and adds Brit Luke Evans (from Clash Of The Titans) and Gina Carano (the mixed martial arts fighter who starred in Haywire) to the talent line-up.

The plot has street racer Dom (franchise stalwart Vin Diesel) and his team pulled out of luxurious retirement by federal agent Luke Hobbs (Fast Five's Dwayne Johnson) to go to London to combat a criminal mastermind (Evans) and his own team of car demons. The twist is that the bad guys include Dom's former love Letty (Rodriguez), who, it turns out, didn't really die in an earlier episode but just lost her memory.

The Don/Letty subplot is one of the sentimental additions that slows the film down and extends its running time past the two-hour mark. Thankfully, the rest of the action is more in keeping with the film's no-nonsense B-movie roots.

The handful of action set pieces include an impressive car-tank battle on a Spanish motorway and the climactic battle between a cargo plane full of bad guys and the hot rod driving good guys. Notable - but not easily recognisable - locations include London's Piccadilly Circus and Battersea Power Station.

A coda to the main action features a surprise cameo that suggests the franchise will continue with a British presence.

Production companies: Universal Pictures, Relativity Media, Original Film, One Race Films

International distribution: Universal Pictures

Producers: Neal H Moritz, Vin Diesel, Clayton Townsend

Executive producers: Justin Lin, Amanda Lewis, Samantha Vincent, Chris Morgan

Screenplay: Chris Morgan

Cinematography: Stephen F Windon

Production designer: Jan Roelfs

Editors: Christian Wagner, Kelly Matsumoto

Music: Lucas Vidal

Website: www.thefastandthefurious.com

Main cast: Vin Diesel, Paul Walker, Dwayne Johnson, Michelle Rodriguez, Jordana Brewster, Tyrese Gibson, Chris 'Ludacris' Bridges