Dir/scr: Asghar Farhadi.Iran. 2009. 119mins.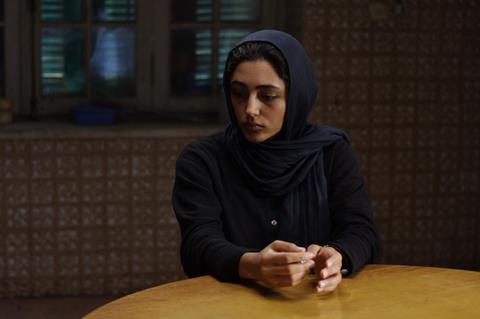 One of the most remarkable Iranian films to surface in the last few years, About Elly is a small but compelling ensemble piece of surprising depth. It's one of those rare films that can be read on one level purely as a satisfying drama, but which also has a rich, independent inner life, centred on big questions about right and wrong, social coercion and the lies people tell themselves and each other.
About Elly shows a modern face of Iran which has hitherto been seen only rarely
It's also a relative departure for Iranian film in its middle-class setting. Telling the story of a group of young friends from Teheran who take a three-day break at a Caspian beach resort, it shows a modern face of the country which has hitherto been seen only rarely.
It's a film of two halves. The first 50 minutes appear to be an upbeat social comedy, dotted only briefly with darker moods which foreshadow the tragedy to come. The second part, which kicks in after a tense near-drowning scene, is not so much a whodunnit as a whathappened. Throughout, Farhadi's resonant script never loses sight of the need to involve the audience dramatically.
The opening shot seems designed to wake up audiences going in with preconceptions about Iranian society: it shows a group of friends, the women veiled but made up, screaming out of the window in joy as a car races through a tunnel on the way to the beach. As they arrive at their destination and begin to unpack and tidy up the near-derelict house they've rented, we sort out who's who.
Sepideh (Farahani, from Body Of Lies) is the joyful lifeforce of the group, but she's also a schemer towards happy outcomes whose desperate matchmaking attempts will unleash the film's darker second half. Elly (Alidousti) is the sweet but not entirely docile nursery school teacher that Sepideh is attempting to set up with one of her best friends, the sensitive Ahamad (Hosseini), who is back for a few days from Germany, where he recently got divorced.
Farahani's is perhaps the standout performance, as the film charts her descent from confident Queen Bee to guilt-ridden wreck, but the other actors - including three children - are also excellent, performing with no shadow of affectation in the face of a roving camera. Little things are pointed out to us - the Louis Vuitton bag that will become a key agent in the tragedy, or the gestures used in a game of charades, picked up later by desperate waving of directions on the beach. In one sense, this is a film about the danger of sending out the wrong signals in a society based above all on the importance of what one is seen to do.
International sales
DreamLab Films
(33) 4 9338 7561
Producer/production design
Asghar Farhadi
Cinematography
Hossein Jafarian
Editor
Hayedeh Safiyari
Main cast
Golshifteh Farahani
Taraneh Alidousti
Mani Haghighi
Shahab Hosseini
Merila Zarei
Peyman Moadi