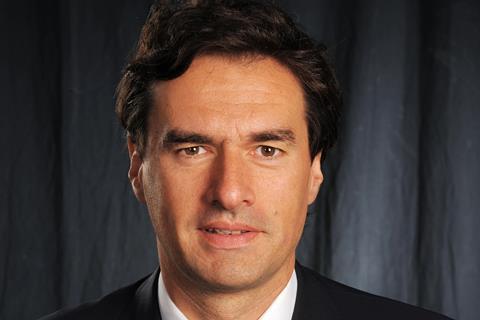 The success of Matteo Garrone's Dogman, which has sold to 60 territories around the world, has validated a strategy Italian sales company Rai Com started pursuing two years ago: boarding projects at the earliest stages of production rather than waiting until they are completed.
Bogi, who leads the international sales arm of Italian broadcaster Rai, has been instrumental in driving that strategy for the company and discusses what's next for Rai Com.
What's the strategy behind Rai Com's new ambitions?
We planned and executed a new workflow in collaboration with both Rai Cinema and Rai Fiction, without which it wouldn't be possible. The idea is to systematically enter talks with all the productions in which Rai is involved at very early stages, offering a minimum guarantee for sales rights when necessary. In these cases, we ask for a first and last look to be able to make our bid.
What is the aim of this strategy?
To renew our library. We want to be everywhere Rai is present, with big auteurs like Gabriele Salvatores with Volare or Gabriele Mainetti with Freaks Out [for which Rai Com has sales rights in all territories except China, Spain and Latin America] and with interesting newcomers like Letizia Lamartire with [Venice Critics' Week premiere] We'll Be Young And Beautiful.
Will you be looking to work on titles that Rai is not producing or co-producing?
Our priority now is to be wherever Rai already is. Dealing with other titles is phase two and we will need a good positioning for that, otherwise it's difficult to be effective. I would like to aim for high-profile independent international films, and sometimes take a shot at a big one. The approach will be the same – being there right at the beginning. The days when sales companies entered a project once it was completed are over.
Rai Com is the only Italian sales company that works across film, TV and documentaries. Is this a burden or an advantage?
It's both. We can approach clients that play in all of these markets with a broad library, but this positioning demands a lot of effort from the team.
How can Rai Com compete with the major international sales companies?
With a good budget and good relationships with some key territories. The movies you can sell in the great territories are also the ones everybody else wants.
Rai Com has a strong presence in several territories. Where do you need to improve?
The English-speaking ones without doubt, mainly because of the dubbing problem. We have to put our mind to it but we've recently evaluated some new dubbing techniques that could work. That's a big challenge. And, of course, there's China. Their formats are very different for ours. For TV shows they ask for like 78 episodes per season, and their instruction phase is very long and industrious, while the execution one is very quick and effective, while for us it's the opposite. But this also is changing. We have a good relationship with Huawei's OTT platform.