A remake of Cube, a wedding comedy and a manga epic lead the list of Japanese titles available to AFM buyers.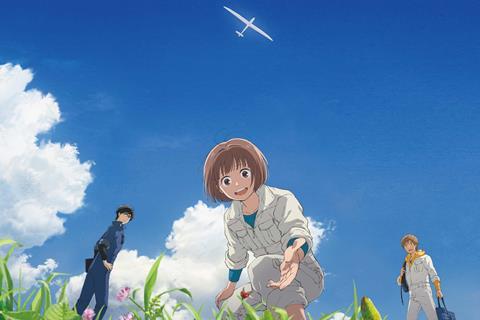 Heading into the autumn, Japan's cinemas are back in full operation after a state of emergency covering many of the country's most populous prefectures ended on October 1. Covid-19 rates have been low as of late October, and cinemagoers have been out in force, giving films such as No Time To Die strong box-office numbers.
Tokyo is also holding its annual film festival, in person from October 30 to November 8, although travel restrictions mean that for the second year in a row guests from abroad are largely attending remotely.
As awards season approaches, local titles opening in November and December include Yoshihiro Mori's We Couldn't Become Adults (November 5), Takeshi Maruyama's Spaghetti Code Love (November 26) and Ryusuke Hamaguchi's Wheel Of Fortune And Fantasy (December 17).
Blue Thermal
Dir. Masaki Tachibana
Blue Thermal is an animated adaptation of the manga of the same name, which tells the story of a first-year student (voiced by Mayu Hotta) who joins the university aviation club and falls in love with flying. It is the debut feature from director Tachibana, known for anime series including Princess Principal. The film is set for local release in March 2022. Contact: Daichi Yashiki, Toei
Cube
Dir. Yasuhiko Shimizu
A remake of the seminal 1997 Canadian sci-fi thriller of the same name, this version also centres around a group of strangers who wake up in a maze of cubes wired with lethal booby traps. Tensions flare as they work together to escape. The film is directed by Shimizu (Vise), with original creator Vincenzo Natali credited as creative advisor. It stars Masaki Suda (Hibana: Spark), Anne Watanabe (Miss Hokusai) and Masaki Okada (Drive My Car), and was released in Japanese cinemas on October 22. Contact: Shion Komatsu, Shochiku
Just Remembering
Dir. Daigo Matsui
Set in the midst of the Covid-19 pandemic, Just Remembering tells the tale of a former couple played by Sosuke Ikematsu (Shoplifters) and Sairi Ito (The Naked Director) who reunite and reminisce about their most intimate days, only to part again. Based on a song by Sekaikan Ozaki of the band CreepHyp, which was in turn based on Jim Jarmusch's 1991 anthology feature Night On Earth, the film is directed by Matsui (Remain In Twilight) and premieres in competition at this year's Tokyo International Film Festival. Contact: Mami Furukawa, Nikkatsu
Life In Bloom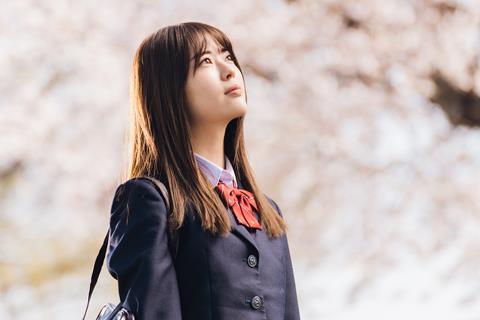 Dir. Nobuyuki Miyake
Life In Bloom stars Renka Iwamoto, a member of popular Japanese pop group Nogizaka46, as Saki, a high-school girl who is less interested in school than in her part-time job at a firm helping clients plan for the end of their lives. That includes Maiko, the wife of Saki's colleague. Together, they help Maiko achieve her final wish. The film has been completed and is set for a Japanese release in 2022. Contact: Momoko Nakamura, Free Stone
My Small Land
Dir. Emma Kawawada
The debut feature from Kawawada, who was assistant director on Hirokazu Kore-eda's The Third Murder, My Small Land is about Sarya (Lina Arashi), a 17-year-old Kurdish refugee living in Japan. Sarya lives the life of an average high-schooler, with dreams of university and a blossoming love interest. But her life is thrown into chaos when her family's refugee status is revoked and her father is jailed after turning to illegal employment. My Small Land is in post-production and opens in Japan next year. Contact: Keiko Yoshida, Gaga Corp
Ox-Head Village
Dir. Takashi Shimizu
Ox-Head Village is the third film in Shimizu's 'horror village' trilogy, following Howling Village and Suicide Forest Village. The director is also known for the Ju-on: The Grudge franchise. Ox-Head Village will serve as the debut feature for model Koki, the daughter of Blade Of The Immortal actor Takuya Kimura. The film is currently in post-production. Contact: Daichi Yashiki, Toei
Shrieking In The Rain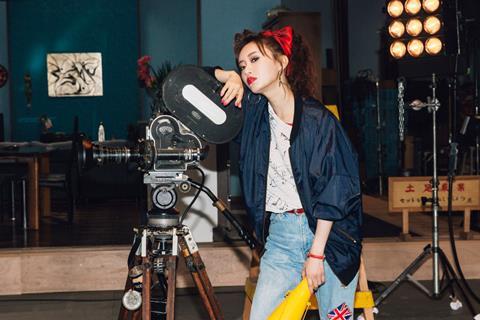 Dir. Eiji Uchida
Directed by Uchida (Midnight Swan), Shrieking In The Rain is a movie about making movies. The 1988-set feature takes place on the set of a steamy erotic film and stars Marika Matsumoto (Memoirs Of A Murderer) as rookie director Hanako Hayashi, who must battle through production problems and against the censorship board to bring her vision to life. The film is set for a VoD release in Japan on December 16. Contact: Momoko Nakamura, Free Stone
Third Time Lucky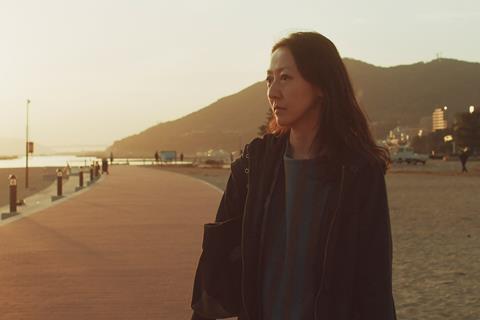 Dir. Tadashi Nohara
Third Time Lucky is the feature directing debut of Nohara, a screenwriter known for his work on films including Kiyoshi Kurosawa's Wife Of A Spy and Ryusuke Hamaguchi's Happy Hour. Third Time Lucky centres around a young man in Kobe who has lost his memory, and the people he encounters. The film premieres in competition at Tokyo International Film Festival and is set to hit cinemas in Japan in January. Contact: Mami Furukawa, Nikkatsu
The Unnameable Dance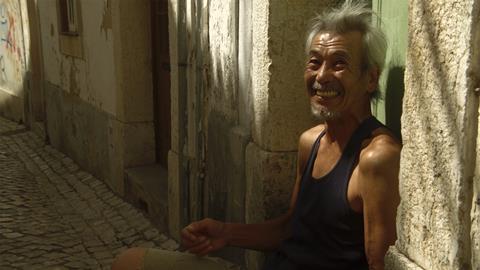 Dir. Isshin Inudo
The Unnameable Dance follows 76-year-old dancer and actor Min Tanaka (The Twilight Samurai) as he practises his genre-defying style of dance in locations from Japan to France to Portugal. Directed by Inudo (Samurai Shifters) and featuring animated segments by Koji Yamamura (Mount Head), the film premiered in the documentary competition section of Busan International Film Festival earlier this year. It will be released in Japan in 2022. Contact: Shion Komatsu, Shochiku
Untitled Lee Sang-il project
Dir. Lee Sang-il
The latest film from Lee (Unforgiven), this as-yet-untitled project is based on the novel Rurou No Tsuki by Yu Nagira, and stars Suzu Hirose and Tori Matsuzaka as a young woman and man who are reunited 15 years after an incident that left them with emotional scars. The film is in post-production and set for a 2022 release in Japan. Contact: Keiko Yoshida, Gaga Corp
Wedding High
Dir. Akiko Ohku
A wedding is crashed and the bride, groom and wedding planner must scramble to save the day in Wedding High, the latest film from Ohku, whose Hold Me Back won the audience award at the 2020 Tokyo International Film Festival. The bride, groom and planner are played by Nagisa Sekimizu (The Confidence Man JP: Princess), Tomoya Nakamura (Kiba: The Fangs Of Fiction) and Ryoko Shinohara (The House Where The Mermaid Sleeps), respectively. The film is due for theatrical release on March 12, 2022 in Japan. Contact: Shion Komatsu, Shochiku
What To Do With The Dead Kaiju?
Dir. Satoshi Miki
The death of a kaiju (giant monster) brings its own set of problems in this creature-feature comedy drama from director Miki (Adrift In Tokyo). The kaiju may be dead, but its corpse is beginning to rot and bloat — and if it explodes, the nation is done for. It is up to a cast including Ryosuke Yamada (Assassination Classroom) and Tao Tsuchiya (Food Luck) to figure out a way to deal with the body. The film is set for a Japanese release in 2022. Contact: Shion Komatsu, Shochiku
Zenkamono (working title)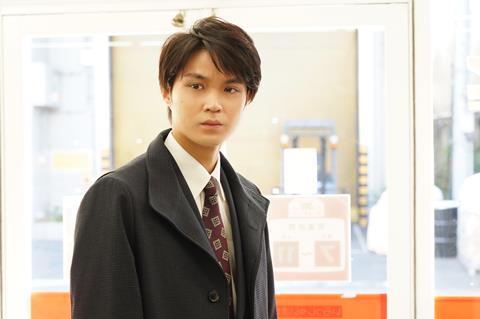 Dir. Yoshiyuki Kishi
Based on the popular manga by Masahito Kagawa and Toji Tsukishima, Zenkamono is about a young volunteer probation officer (Kasumi Arimura) who supports a parolee (Go Morita) as he attempts to rejoin society on his release. Director Kishi is known for his two-part 2017 film Wilderness. Zenkamono is currently in post-production and due for local release in January.
Contact: Mami Furukawa, Nikkatsu