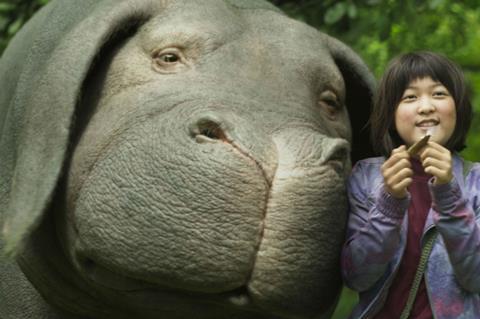 Streaming giant Netflix's public spat with Cannes Film Festival over the latter's decision to reinstate a rule demanding films in Competition be available for theatrical distribution in France hit the headlines worldwide in April.
The move meant that Alfonso Cuaron missed out on a shot at the Palme d'Or with his 1970s Mexico City-set family drama Roma, backed by Net­flix, having initially been promised a place in Competition.
The media portrayed the standoff as a clash of two titans, one old, the other new, but the reality was that both parties were caught in a situation beyond their control, linked to France's strict media window laws. As an SVoD player at the end of the media chronology chain, Netflix would have been obliged to delay the release of Roma in France — where it has an estimated 3.4 million subscribers — for a full three years had it agreed to play it in theatres.
Cannes Film Festival delegate general Thierry Frémaux also had his hands tied, having nearly lost his job in 2017 after he invited Netflix titles Okja and The Meyerowitz Stories (New And Selected) to Competition in the 70th edition, provoking the ire of France's powerful exhibition lobby.
Ongoing debate
It was the latest chapter in the country's increasingly fraught discussion around how it should reform its media window legislation to fit the realities of the digital age. Last updated in 2009 — a year before Netflix started rolling out its then-fledgling streaming service internationally — the current system imposes a four-month gap between a theatrical release of a feature film and its availability via transactional VoD, in line with most other European nations. There is a 10-12-month delay for broadcast on Canal Plus, due to the pay-TV giant's role as one of the key financiers of French and European cinema; a 22-24-month window for free-to-air channels; and a 36-month gap for distribution on an SVoD platform.
Supporters of the scheme champion it as a lynchpin of France's vibrant cinema industry. Detractors dismiss it as an anachronism, holding innovative local players back and encouraging piracy as frustrated consumers seek content on illegal platforms. "We're very attached to the idea of the chronology," says Francois Aymé, president of the French Association of Arthouse Cinemas (AFCAE), which represents 2,200 arthouse venues across France. "It helps distributors across the chain remain economically viable, privileges those who invest most in cinematic creation, and protects the theatrical release which we still believe helps a film exist."
Aymé agrees the chronology needs reform but warns deep changes would damage the country's robust arthouse scene. "The situation in France is very different from the UK," he replies in answer to whether day-and-date operations, now commonplace in the UK, could ever see the light of day in France. "I'm the president of an association representing 2,200 arthouse cinemas. Such an association doesn't exist in the UK, where you have, I would estimate, some 200 arthouse venues, and only in the big towns.
"We generate 45 million admissions a year, which means 900,000 people go to see a film in an arthouse cinema in France each week. This represents between 20%-25% of the overall annual entries a year."
It is unlikely, however, that the status quo will remain intact. France's minister of culture Francoise Nyssen has recently taken charge of the reform process herself, after the appointment of two mediators to pull together a proposal in consultation with film and TV professionals ended in yet another stalemate. In the backdrop, there is also a growing sense the country needs to cajole global companies such as Netflix into playing their part in contributing to cinematic creativity in France along the same lines as Canal Plus.
Many felt the mediators' final proposals, which merely trimmed the windows, were not conducive to this. "If you want them to come to the table and participate, you can't then restrict them to a 35-month window. You need to compromise somewhere along the line," says Pascal Rogard, director general of the writers' guild SACD.
Nyssen also appears to be moving in this direction. Addressing French professionals during Cannes, she said it was time to end the atmosphere of "confrontation".
"The platforms are in our lives and operations like Netflix have a place in our audiovisual ecosystem if they conform to our rules around author rights, production and theatrical releases," she said, adding that Netflix CEO Reed Hastings had indicated the company could be willing to play ball on its side during a meeting prior to Cannes.
It now remains to be seen whether Nyssen manages to win over all parties involved for a meaningful reform.