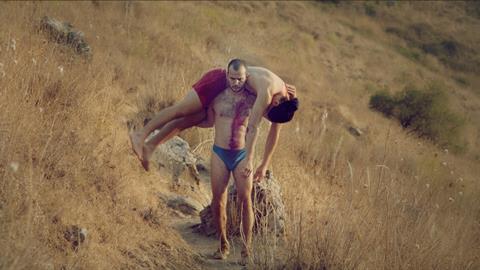 As with his debut feature The Cakemaker, Israeli director Ofir Raul Graizer latest film America unspools this week in competition at the Karlovy Vary International FIlm Festival.
The film follows Eli, played by Michael Moshonov, who is forced to return to his native Israel after his father's death. After contacting old friend Yotam (Ofri Biterman) – as well as meeting his fiancée Iris (Oshrat Ingedashet) – an incident will soon occur that will create a seismic shift in the lives of each of them.
The Israel-Germany-Czech Republic film is produced by Israel- based Laila Films in co-production with Schiwago Film from Germany and the Czech Republic's Mimesis. Sales are handled by Germany's Beta Film.
After its premiere at Karlovy Vary in 2017, The Cakemaker went on to triumph at Israel's prestigious Ophir Awards, clinching six prizes including best film.
How did America come about and how does it expand on the themes of your debut feature, The Cakemaker?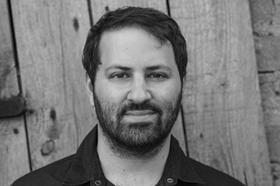 It was an entirely different process from my first film, though both films are very personal. The Cakemaker offers an alternative idea of family, and America deepens this to the trauma of a broken childhood, depicting a harsher reality to the characters.
You once told me that some essential questions for you are "living between different worlds, secular and religious, gay and straight, and other things," and it seems that the characters in America embody this to some degree?
This liminal place is who I always was and who I am. Even now when I'm working on projects that are more "commercial" I think these elements are still there. I also believe it's where the most interesting and fascinating things happen. These places which are forced or refuse to be "this" or "that" sometimes offer an ability for a different perspective. It can lead to healing and redemption, and it can create a sense of rebellion. It is a very political film.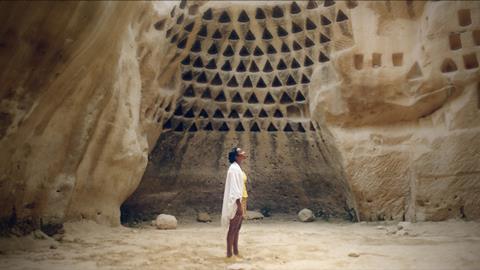 There were times when The Cakemaker could be quite an intimate and claustrophobic film. But here you deal with space, air and a sense of (physical if not emotional) freedom.

When I envisioned America I knew I needed these landscapes in relation to the themes of the film - rebirth, growth, the longing for the homeland. Returning to Israel is like a punishment for Eli, he is locked in the house of his childhood, so he seeks to go outdoors to the landscapes of genesis. The waterfalls, the mountains, the cave deep in the earth - I visited these places when I was younger, in school trips, they were a part of my childhood. That childhood is lost, and Eli is longing for it. Nature is the only thing that offers him escape. It is not just beautiful, it is also necessary.
Would it be fair to say that there's an influence of 60s and 70s cinema, especially American cinema?
Not just influence, also respect. I miss the times where there was a moment to linger, to feel the scene. As long as I do my small foreign films I can afford to do it in my own rhythm. Maybe if I get one of my Hollywood projects going I'll do something else, but every story requires a different pace. Filmmakers today are so impatient. This obsession with fast editing is terrible. It's killing storytelling, turning films into pale products. I see it also in screenwriting. Readers want the action to start at page three, no exposition, no depth or development. It drives me crazy.
Finding chemistry between two actors can be hard, but here you had to find three people who gelled together as well as they did.
The incredible openness and trust from the side of these three wonderful people have made it possible. Maybe they will tell you how I made them separate parsley leaves from their branches for an hour while talking the scenes… I have strange methods and I take things very personally, but I believe that the main cast should place their total trust in me and in each other. That is where the magic happens. The characters emerge from the actors, redefined, more accurate. This is the most beautiful and emotional aspect of filmmaking.